Click Here for More Articles on SHAKESPEARE SPOTLIGHT
Photo Flash: First Look at The Seeing Place's Vibrant, Modern-Dress MACBETH
What do you feel you are owed in this world? What are you willing to do to get it? To complete the season's theme, "But Who Am I, Really," The Seeing Place presents one of Shakespeare's greatest stories in a way rarely seen it before: with a deep emphasis on text that's understandable, presented in modern dress to deeply connect the audience to the play's relevance today.
The Seeing Place Theater, known for intense & intimate ensemble work, brings you an uncut and briskly paced 100 minute presentation of William Shakespeare's MACBETH, directed by The Seeing Place's Artistic Director, BranDon Walker. BroadwayWorld has a first look at the cast in action below!
"Stars, hide your fires; Let not light see my black and deep desires." On a barren heath, three sisters tell the great and bloodied Macbeth that he is fated to be King of Scotland. And so begins a terrifying series of events that lead to the murder of Kings, friends, mothers and their children. Macbeth and his Lady fall prey to a soul-corroding guilt as they desperately try and cling to the defiled crown.
By examining this puzzle through a modern lens, The Seeing Place is inviting the audience to experience Shakespeare's beautiful poetry while leaving a deeper understanding of how it relates to the social-political struggles our society faces today.
With an organic presentation style emphasizing the edgy, American style of acting developed by The Group Theatre, The Seeing Place puts a contemporary spin on classic works by master playwrights and engages its audiences at a personal level, with ticket prices affordable for all.
Starring in MACBETH are Olev Aleksander as Banquo/Seyton, Tim Anderson as Macduff, Erin Cronican (Othello, Hamlet, Getting Out) as Lady Macbeth, Joshua George (Rhinoceros), as Malcolm, Jane Kahler (Getting Out) as Witch 1/Gentlewoman, Lisa-Marie Newton (Rhinoceros) as Witch 2/Porter/Siward, Candice Oden (Boys' Life, Getting Out) as Witch 3/Lady Macduff/Caithness, Marcus Peterson as Ross, GW Reed as Duncan/Doctor, Elizabeth Rose as Hecate/Mentieth, Sabrina Schlegel-Mejia as Fleance/Donalbain/Daughter/Young Siward, Robin Friend Stift (Getting Out) as Angus/Murderer 2, Ari Veach as Lennox/Murderer 1, BranDon Walker (Othello, Hamlet, Rhinoceros) as Macbeth. The play is directed by BranDon Walker and co-directed by Erin Cronican. Lighting Design is by Duane Pagano, and stage management is by Logan Keeler.
The play opened December 8, 2016, and runs through December 22, 2016, at The Seeing Place's temporary home at the Paradise Factory, 64 East 4th Street, NYC. All tickets are $15 and can be purchases at www.TheSeeingPlace.com.


The Seeing Place presents MACBETH by William Shakespeare, December 8-22, 2016. Pictured: Lisa-Marie Newton. Photo by Russ Rowland. Lighting by Duane Pagano. Tickets just $15 - www.seeingplacetheater.com/shows/7-macbeth.html

The Seeing Place presents MACBETH by William Shakespeare, December 8-22, 2016. Pictured: The Cast of Macbeth. Photo by Russ Rowland. Lighting by Duane Pagano. Tickets just $15 - www.seeingplacetheater.com/shows/7-macbeth.html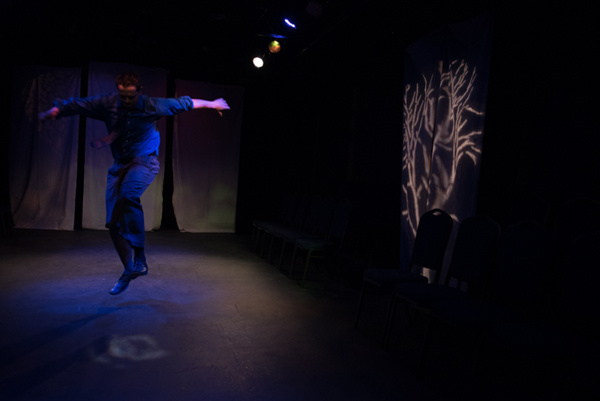 The Seeing Place presents MACBETH by William Shakespeare, December 8-22, 2016. Pictured: BranDon Walker as Macbeth. Photo by Russ Rowland. Lighting by Duane Pagano. Tickets just $15 - www.seeingplacetheater.com/shows/7-macbeth.html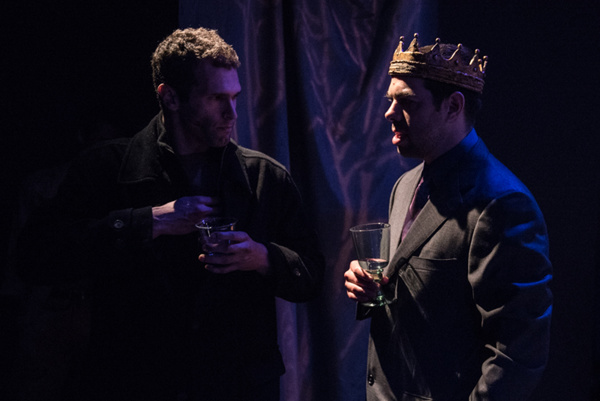 The Seeing Place presents MACBETH by William Shakespeare, December 8-22, 2016. Pictured: Ari Veach, BranDon Walker. Photo by Russ Rowland. Lighting by Duane Pagano. Tickets just $15 - www.seeingplacetheater.com/shows/7-macbeth.html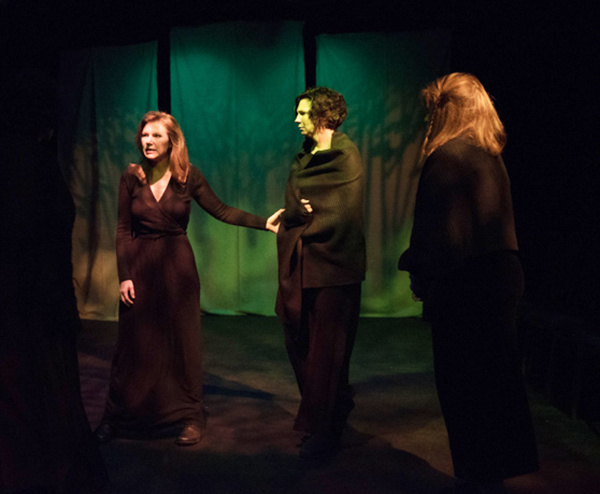 The Seeing Place presents MACBETH by William Shakespeare, December 8-22, 2016. Pictured: Elizabeth Rose, Candice Oden, Lisa-Marie Newton. Photo by Russ Rowland. Lighting by Duane Pagano. Tickets just $15 - www.seeingplacetheater.com/shows/7-macbet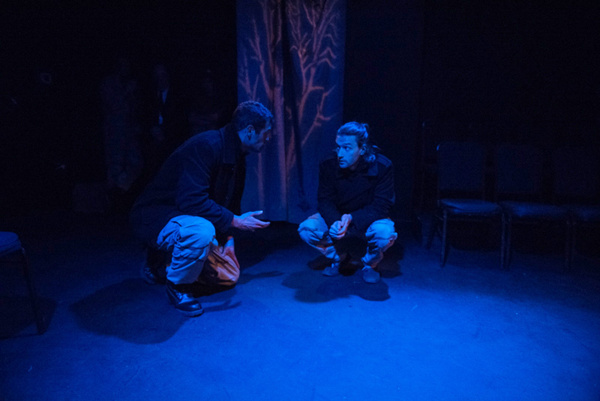 The Seeing Place presents MACBETH by William Shakespeare, December 8-22, 2016. Pictured: Ari Veach, Robin Friend Stift. Photo by Russ Rowland. Lighting by Duane Pagano. Tickets just $15 - www.seeingplacetheater.com/shows/7-macbeth.html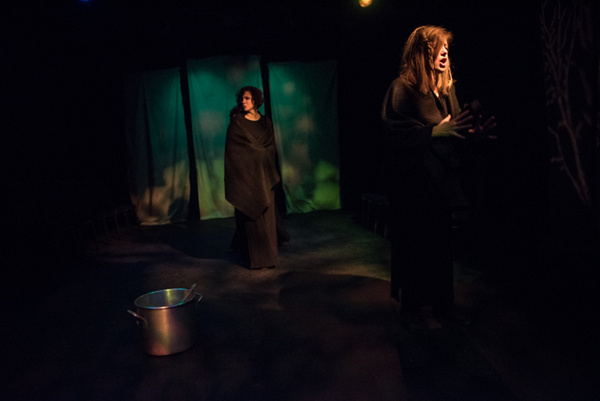 The Seeing Place presents MACBETH by William Shakespeare, December 8-22, 2016. Pictured: Candice Oden, Lisa-Marie Newton. Photo by Russ Rowland. Lighting by Duane Pagano. Tickets just $15 - www.seeingplacetheater.com/shows/7-macbeth.html

The Seeing Place presents MACBETH by William Shakespeare, December 8-22, 2016. Pictured: Jane Kahler, Candice Oden, Lisa-Marie Newton. Photo by Russ Rowland. Lighting by Duane Pagano. Tickets just $15 - www.seeingplacetheater.com/shows/7-macbeth.h

The Seeing Place presents MACBETH by William Shakespeare, December 8-22, 2016. Pictured: Joshua George, Tim Anderson. Photo by Russ Rowland. Lighting by Duane Pagano. Tickets just $15 - www.seeingplacetheater.com/shows/7-macbeth.html

The Seeing Place presents MACBETH by William Shakespeare, December 8-22, 2016. Pictured: Marcus Peterson. Photo by Russ Rowland. Lighting by Duane Pagano. Tickets just $15 - www.seeingplacetheater.com/shows/7-macbeth.html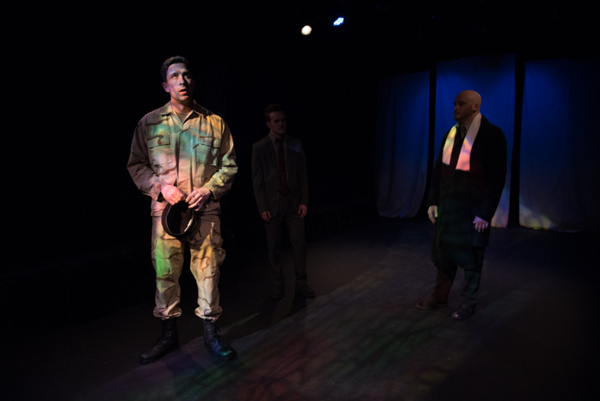 The Seeing Place presents MACBETH by William Shakespeare, December 8-22, 2016. Pictured: Joshua George, Tim Anderson, Marcus Peterson. Photo by Russ Rowland. Lighting by Duane Pagano. Tickets just $15 - www.seeingplacetheater.com/shows/7-macbeth.h

The Seeing Place presents MACBETH by William Shakespeare, December 8-22, 2016. Pictured: Erin Cronican as Lady Macbeth. Photo by Russ Rowland. Lighting by Duane Pagano. Tickets just $15 - www.seeingplacetheater.com/shows/7-macbeth.html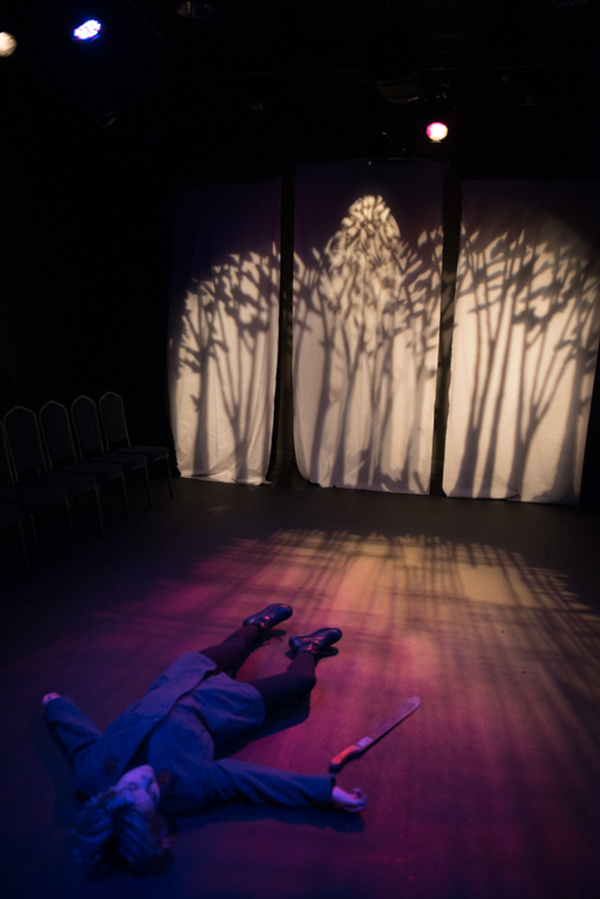 The Seeing Place presents MACBETH by William Shakespeare, December 8-22, 2016. Pictured: Sabrina Schlegel-Mejia. Photo by Russ Rowland. Lighting by Duane Pagano. Tickets just $15 - www.seeingplacetheater.com/shows/7-macbeth.html

The Seeing Place presents MACBETH by William Shakespeare, December 8-22, 2016. Pictured: Lisa-Marie Newton, Jane Kahler, Candice Oden. Photo by Russ Rowland. Lighting by Duane Pagano. Tickets just $15 - www.seeingplacetheater.com/shows/7-macbeth.h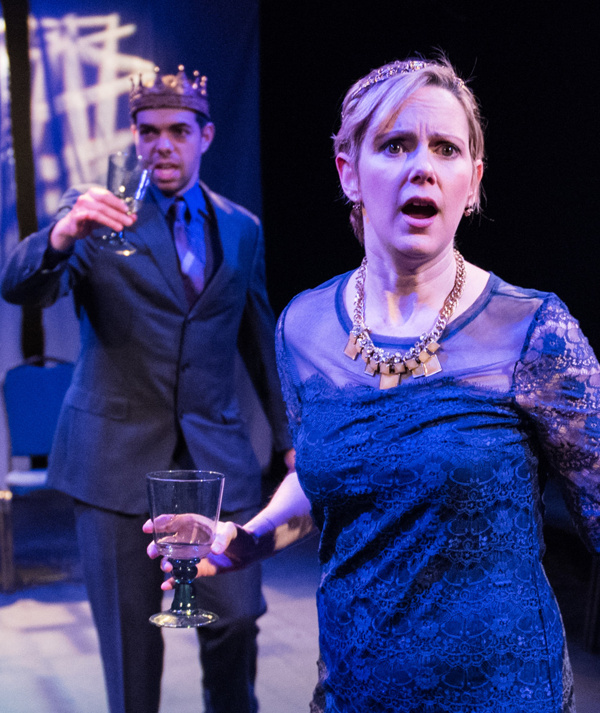 The Seeing Place presents MACBETH by William Shakespeare, December 8-22, 2016. Pictured: BranDon Walker, Erin Cronican. Photo by Russ Rowland. Lighting by Duane Pagano. Tickets just $15 - www.seeingplacetheater.com/shows/7-macbeth.html

The Seeing Place presents MACBETH by William Shakespeare, December 8-22, 2016. Pictured: Tim Anderson. Photo by Russ Rowland. Lighting by Duane Pagano. Tickets just $15 - www.seeingplacetheater.com/shows/7-macbeth.html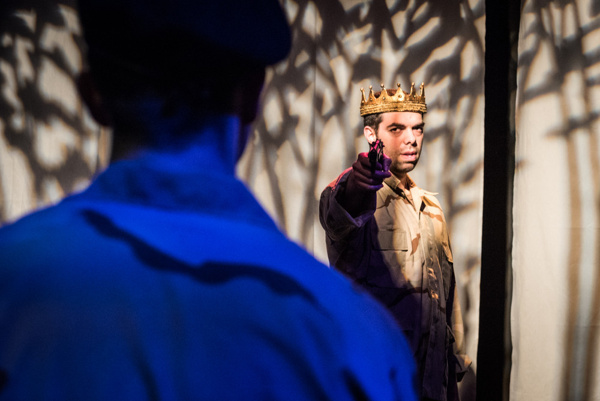 The Seeing Place presents MACBETH by William Shakespeare, December 8-22, 2016. Pictured: BranDon Walker, Tim Anderson. Photo by Russ Rowland. Lighting by Duane Pagano. Tickets just $15 - www.seeingplacetheater.com/shows/7-macbeth.html
Related Articles
More Hot Stories For You