Latest News on The Group Theatre
Stage Credits
Productions
[Broadway, 1940]
Producer
[Broadway, 1939]
Producer
[Broadway, 1939]
Producer
[Broadway, 1938]
Producer
[Broadway, 1938]
Producer
[Broadway, 1937]
Producer
[Broadway, 1936]
Producer
[Broadway, 1936]
Producer
[Broadway, 1935]
Producer
[Broadway, 1933]
Producer
Stage
Productions
[Broadway, 1940]
Producer
[Broadway, 1939]
Producer
[Broadway, 1939]
Producer
[Broadway, 1938]
Producer
[Broadway, 1938]
Producer
[Broadway, 1937]
Producer
[Broadway, 1936]
Producer
[Broadway, 1936]
Producer
[Broadway, 1935]
Producer
[Broadway, 1933]
Producer
The Group Theatre News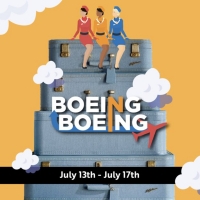 BOEING BOEING Comes to New London Barn Playhouse
by Stephi Wild - Jul 13, 2022
Mark Camoletti's Boeing Boeing flies us back in time with a story about a bachelor, three airline hostesses, and a lot of love, lust, and lies! With just the right amount of classic physical comedy and ridiculous shenanigans, hilarity ensues in Boeing Boeing running for just one week July 13th through July 17th at 7:30PM, a bonus Friday matinee performance at 2:00PM and a Sunday performance at 5:00PM.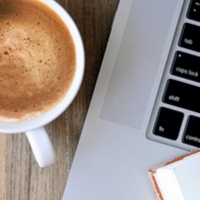 Sunday Morning Michael Dale: Broken Box Mime Tackles Contemporary Issues
by Michael Dale - Apr 10, 2022
Broken Box Mime Tackles Contemporary Issues, I get emotional at Suffs and Dominique Morisseau encourages laughter at Confederates.
Neighborhood Playhouse to Present WAITING FOR LEFTY Reading in September
by Chloe Rabinowitz - Aug 30, 2021
The famed Neighborhood Playhouse will host a special event on Monday, September 20 to celebrate the re-opening of the school for in-person classes and unveil the first phase of capital improvements made over the last year to its iconic facility at 340 East 54th Street.
Ronald Rand Stars in LET IT BE ART! At Greece's International Festival
by A.A. Cristi - Jul 14, 2021
Goodwill Cultural Ambassador Ronald Rand, during his 20th year touring around the world to 25 countries will perform at the Theatre of Changes' 17th International Festival of Making Theater in his celebrated solo play, LET IT BE ART! as Harold Clurman, 'the Elder Statesman of the American Theatre,' on August 2nd at Theatre of Change, 19a Tritus Septemuriou Street in Athens, Greece.
Student Blog: Three Fictional, Yet Oddly Familiar and Realistic, Journals From The Author Themself
by Student Blogger: Macy Mae Cowart - May 20, 2021
Three realistically fictional journals from three different eras of the author. Self reflection, self evolution, Broadway, Broadway's return, and Broadway's power.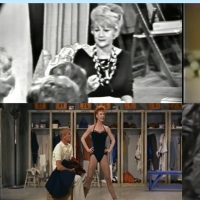 Celebrating Women's History Month: Women in Theatre Through the Decades: 1940s-1950s
by Chloe Rabinowitz - Mar 2, 2021
Through our Women in Theatre Through the Decades features, we will be highlighting the vital role that women have played in theatre history, showcasing those who paved the way and who continue to make history today.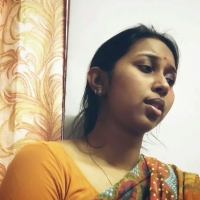 Storytellers for Peace Release Video for International Day for the Abolition of Slavery
by Chloe Rabinowitz - Nov 27, 2020
December 2, 2020, is the International Day for the abolition of slavery, the yearly event organized since 1986 by the United Nations General Assembly. Storytellers for Peace have made a collective video to tell stories about past and modern slavery.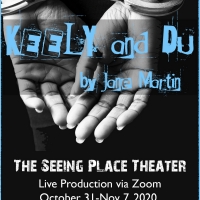 The Seeing Place Performs KEELY AND DU Live Online To Benefit Planned Parenthood
by Stephi Wild - Oct 24, 2020
While the live-performance season is on hold nationwide, The Seeing Place continues to produce great plays by distinguished playwrights online. Up next is a lively reading of KEELY AND DU by Jane Martin.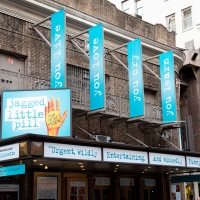 Theater Stories: JAGGED LITTLE PILL, Lee Strasberg-Directed Productions and More About The Broadhurst Theatre
by Chloe Rabinowitz - Oct 17, 2020
This week's Theater Stories features The Broadhurst Theatre! Learn about Jagged Little Pill, nominated for 15 Tony Awards, The Group Theatre featuring Strasberg, Adler and others, the theatre's longest running show and so much more!
BWW Interview: Tim Bond of VOICES OF DEMOCRACY at TheatreWorks Silicon Valley Harnesses the Power of Theater to Bring Us All Together
by Jim Munson - Oct 13, 2020
Under Artistic Director Tim Bonda??s leadership, TheatreWorks Silicon Valley has just launched an ambitious new online initiative entitled Voices of Democracy, with the intention of encouraging audiences to get out the vote and stand up for racial justice. Leading up to the 2020 election, Voices of Democracy offers digital theatrical experiences that celebrate diverse voices and build a bridge from empathy to action, including plays, poetry, and curated quotes that shine a light on pressing issues during this election year. It will also feature an interview with Tony Award winner & TheatreWorks alum James Monroe Iglehart (Broadwaya??s Aladdin and Hamilton). BroadwayWorld recently caught up with Tim Bond to learn more about Voices of Democracy and his own history before coming to TheatreWorks. Bond is a fascinating guy to talk to so our conversation took all kinds of interesting twists and turns. A true people person, he is especially committed to using theater to build community and effect change. In conversation, he often takes his time to respond to questions and is apt to speak in complex sentences that show a great deal of thought. He is not someone who needs to shout to make his voice heard and frequently leavens his responses with gentle laughter. At once brainy and comfortable expressing his emotions, Bond is clearly a person of heart and mind.
The Group Theatre Videos
STAGE TUBE: HAIRSPRAY from Lipscomb University Theatre
by Jeffrey Ellis - Oct 29, 2011
Bringing the hit musical to life for Nashville audiences, which will include a large contingent of alumni in town for homecoming (Hairspray runs November 3-6 in Collins Auditorium on the David Lipscomb University campus), the large ensemble of more than 40 actors are hard at work, sharpening their skills, running lines, rehearsing like it's nobody's business and immersing themselves in plenty of 1960s pop culture and nostalgia.