Photos: First Look at Rising Phoenix Rep's RADIANCE
Following the sold out performances and overflow crowds for its first year and a half of Cino Nights presentations (including new plays by Gary Sunshine, Mando Alvarado, Courtney Baron, Florencia Lozano, Kristen Palmer, Emily DeVoti, Lucy Thurber, Jessica Dickey, Adam Szymkowicz, Laura Eason, Daniel Reitz, Megan Mostyn-Brown, Dael Orlandersmith, Keith Reddin, Crystal Skillman, Charlotte Miller and Brooke Berman), Rising Phoenix Rep finished the series on June 10th with Radiance by Cusi Cram and on June 17th with Break My Face on Your Hand by Daniel Talbott.
In Radiance, it's 1955. A dive bar around the corner form the El Capital Theater. A man. A woman. And the kind of secrets that glow brighter with time and whiskey. Directed by Suzanne Agins, the play featured J. Eric Cook, Peter Hirsch, Ana Reeder and Kohl Sudduth.
Break My Face on Your Hand follows high schoolers Bear and Trev. Flashes of violence have slammed the young men into one another, and now they have to sit together in the afternoons at Bear's grandmother's kitchen table, their shared history and peach cobbler between them. My Face on Your Hand was directed by Portia Krieger and featured Noah Galvin and Seth Numrich.
Inspired by Joe Cino and his Caffe Cino—one of the original birthplaces of Off-Off-Broadway theatre and early home to such writers as Doric Wilson, Robert Patrick, John Guare, Sam Shepard, Lanford Wilson, and William M. Hoffman—New York Innovative Theatre Award-winning company Rising Phoenix Rep has commissioned nineteen playwrights to write new, full-length plays for the Seventh Street Small Stage, the intimate back room space at Jimmy's No. 43 in the East Village, where the company has mounted critically acclaimed and award winning productions of new plays for the past six years.
Rising Phoenix Rep artistic director
Daniel Talbott
described the series as a place to tap into the raw, inspired, inventive, and pioneering work of the Caffe Cino, where the love of theatre and new plays was joined with a scrappy, do-it-yourself work ethic. All shows were rehearsed for a week and then fully mounted and produced, warts and all, for one night only with free admission.
Cino Nights closed with these final two productions in June 2012, celebrating the spirit of indie theatre as a home for new plays and theatre artists as well as hopefully honor what has been said of the Caffe Cino: "the first studio of theater where playwrights can experiment as painters and poets have done for a century, free from the tyranny of audience, box-office, church, and criticism." The New York Theatre Experience has published the first of two volumes of the Cino Nights plays, and a book launch party will be given at the Drama Bookshop on Thursday, June 28th from 6pm-8pm, with scenes from the plays read and playwrights and original cast members on hand to sign copies of the book.
Photo Credit: Daniel Talbott and Jelena Stupljanin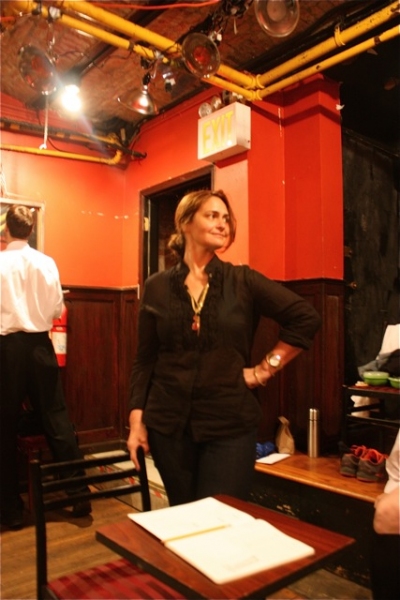 Cusi Cram

Danielle Rennalls and Ana Reeder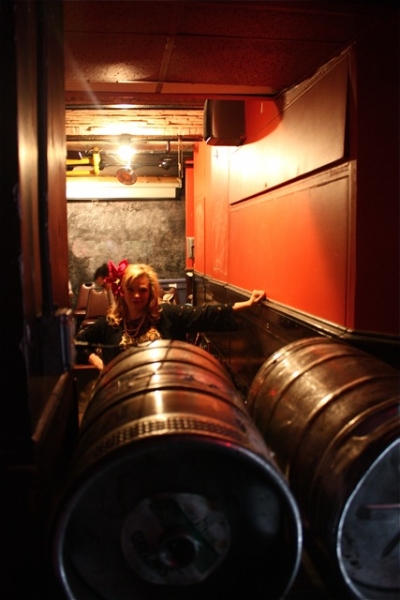 Ana Reeder

J. Eric Cook and Ana Reeder

Cusi Cram, Suzanne Agins, and Daniel Talbott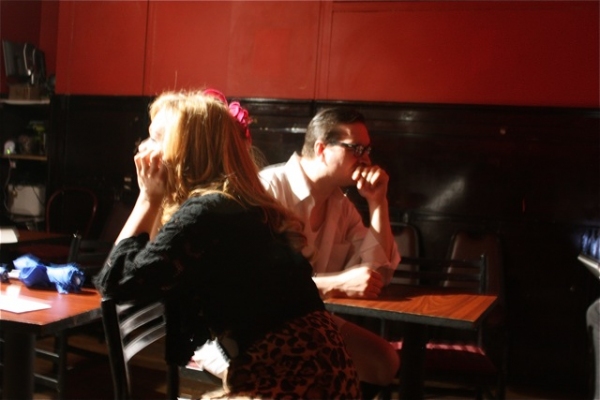 Ana Reeder and J. Eric Cook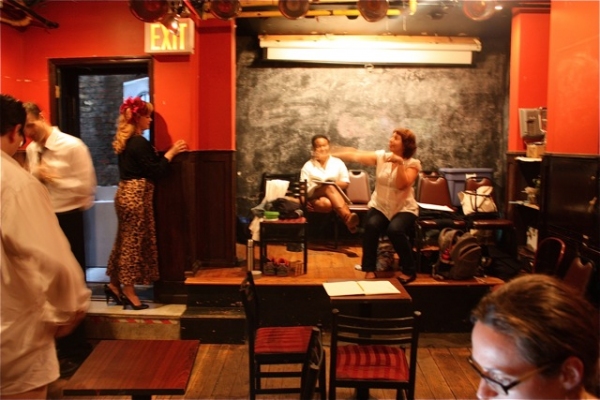 J. Eric Cook, Kohl Sudduth, Ana Reeder, Danielle Rennalls, Suzanne Agins, and Addie Johnson-Talbott

Ana Reeder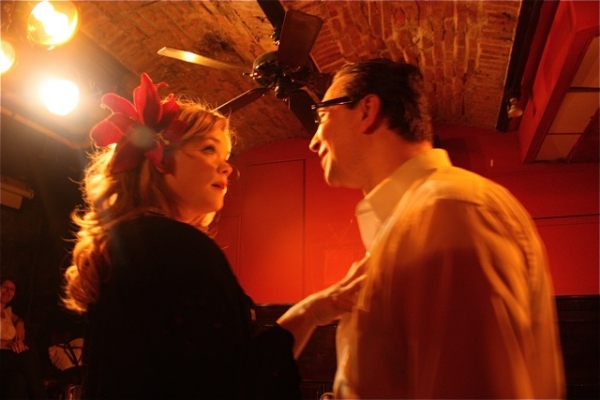 Ana Reeder and J. Eric Cook

Kohl Sudduth

Kohl Sudduth, Suzanne Agins, and Ana Reeder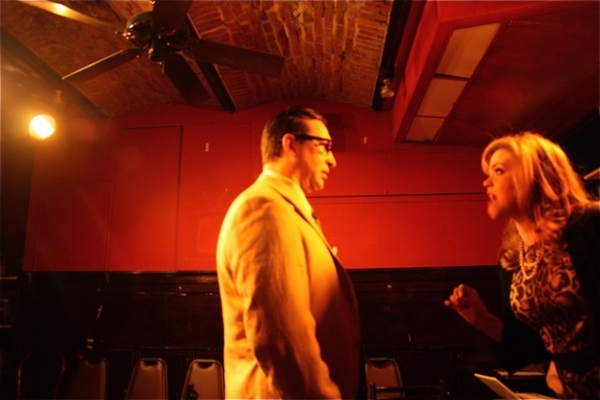 J. Eric Cook and Ana Reeder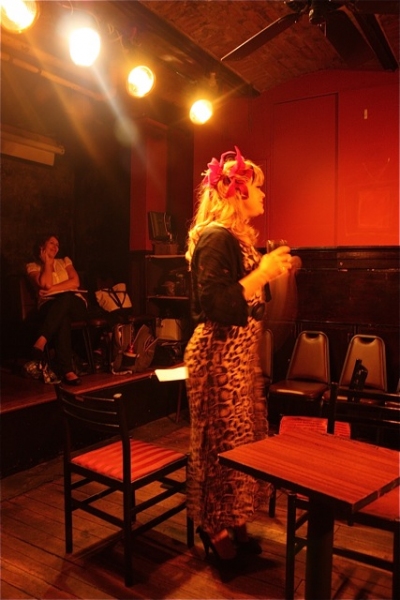 Ana Reeder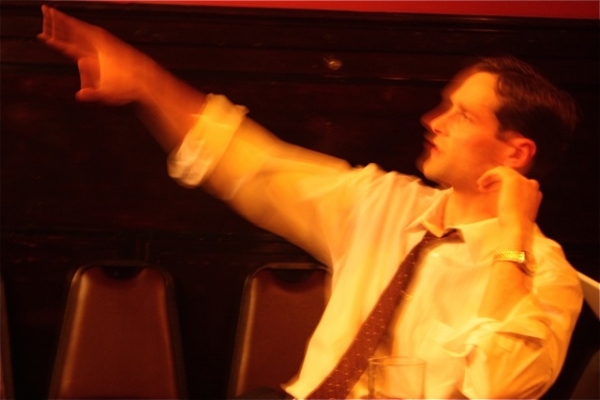 Kohl Sudduth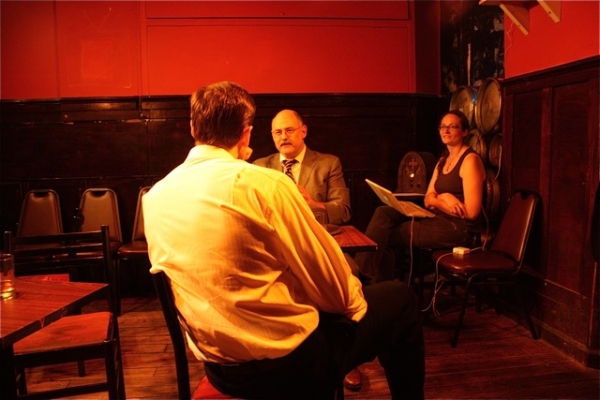 Kohl Sudduth, Peter Hirsch, and Addie Johnson-Talbott

Peter Hirsch and Kohl Sudduth

Addie Johnson-Talbott, Peter Hirsch, and Kohl Sudduth

Peter Hirsch and Kohl Sudduth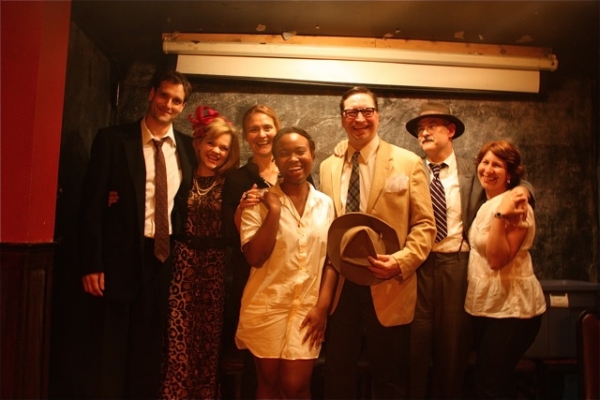 Kohl Sudduth, Ana Reeder, Cusi Cram, Danielle Rennalls, J. Eric Cook, Peter Hirsch, and Suzanne Agins