Latest News on Mando Alvarado
Photos
From right, Mando Alvarado, Rattlestick Playwright and guest pose during a reception for New York's Rattlestick Playwrights Theater to celebrate its upcoming Los Angeles production of Daniel Talbott's "Slipping" held at the Beachwood Cafe on Tuesday, Fe
From: 
Date:
02/13/2013
Mando Alvarado News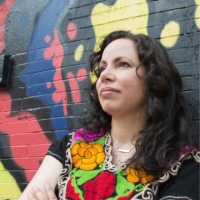 Egg & Spoon To Present Alexander Perez's RANDY'S DANDY COASTER CASTLE At A.R.T./New York
by A.A. Cristi - Jun 28, 2022
Egg & Spoon Theatre Collective will present the World Premiere of Randy's Dandy Coaster Castle, a new comedy by Alexander Perez (Vibe War or Bertie Works from Home with Open Floor Plan; Even if it Gets Us Nowhere at Access Theater), directed by Rebecca Martinez (The Nourish Project with WP Theater; Here We Are: Pandemic Fight with Theater for One) at the Jeffrey and Paula Gural Theatre at A.R.T./New York Theatres.
TheaterWorksUSA Announces Return of Family Summer Theater With New Bi-lingual Musical, EL OTRO OZ
by Stephi Wild - Jun 8, 2022
TheaterWorksUSA  will bring Family Summer Theater back to New York audiences with the NYC premiere of El Otro Oz.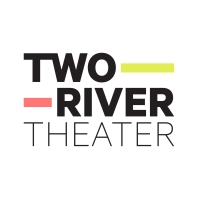 World Premiere of Mando Alvarado's LIVING AND BREATHING & More Announced for Two River Theater 2022/2023 Season
by Chloe Rabinowitz - May 20, 2022
Two River Theater has announced an exciting theatrical season, featuring world premiere work as well as plays with some of American theater's most lauded talents.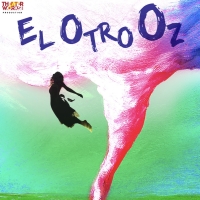 Forestburgh Playhouse to Present EL OTRO OZ - A Bi-Lingual Musical Inspired by THE WIZARD OF OZ
by Chloe Rabinowitz - May 20, 2022
Forestburgh Playhouse has announced the premiere of El Otro Oz, a bi-lingual musical inspired by The Wizard of Oz, with performances June 17 -19 on the Playhouse Mainstage.
Submissions Open For Flint Rep's 2022 New Works Festival
by Stephi Wild - Dec 9, 2021
The New Works Festival is an annual weeklong event featuring staged readings and workshops of new plays and musicals. Playwrights and composers from around the country are in residence in Flint during the process, which includes post-show audience discussions.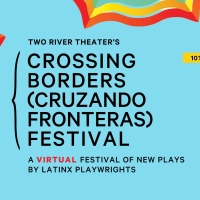 Two River Theater Announces 10th Annual Crossing Borders Festival
by Taylor Brethauer-Hamling - Sep 9, 2021
Since 2011, Two River Theater has introduced new voices from across the country to their annual Crossing Borders (Cruzano Fronteras) Festival of new plays by Latinx playwrights. This year's playwrights explore stories about family history, computer science, teens navigating the "new normal", and a makeshift family arriving at the cusp of the 22nd century.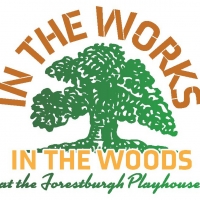 Forestburgh Playhouse Announces IN THE WORKS~IN THE WOODS Arts Festival
by A.A. Cristi - Jul 15, 2021
Forestburgh Playhouse announced today the creation of In the Works~In the Woods, a new annual arts festival to take place September 9-12, as part of its 75th Anniversary Season.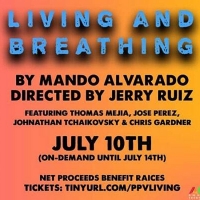 LIVING AND BREATHING by Mando Alvarado to be Streamed by Play-PerView
by Chloe Rabinowitz - Jul 6, 2021
Play-PerView has announced the next streamed event with net proceeds benefitting RAICES (Refugee and Immigrant Center for Education and Legal Services). On Saturday, July 10th at 7:00pm EST (on demand through July 14), Play-PerView will stream a LIVE performance of Living and Breathing by Mando Alvarado ("Vida," "Greenleaf").
FLINT MURAL PLAYS Kick Off The Flint Rep Summer 2021 Season
by A.A. Cristi - Jun 2, 2021
This coming Saturday, June 5, at noon, a celebration is happening in Brush Park, Downtown Flint, as the Flint Mural Plays kicks off the Flint Rep Summer 2021 season.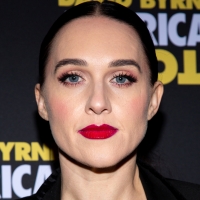 Lena Hall, Blair Brown, Ben Feldman and More to Star in Livestreamed Works by Zakiyyah Alexander, Mando Alvarado & Others
by Chloe Rabinowitz - May 7, 2021
On Saturday, May 22nd at 7:00pm EST, Play-PerView will live stream AYA or Dear Lover by Fernanda Coppel (King Liz, "How To Get Away With Murder").  Directed by Estefania Fadul, this production will feature Raul Castillo ("Looking," "Atypical"), Tina Huang ("Rizzoli & Isles," "Arrow"), and Roxana Ortega ("The Casagrandes," "American Vandal"). 
Mando Alvarado Videos
VIDEO: Sneak Peek - 'Sexy People' Episode of ABC's DON'T TRUST THE B---- IN APT. 23
by Caryn Robbins - Nov 12, 2012
In this week's episode of the ABC comedy DON'T TRUST THE B----- IN APARTMENT 23 titled 'Sexy People...', June is obsessed with PEOPLE magazine's annual Sexiest Man Alive issue, though Chloe tells her she shouldn't be such a sheep by letting others tell her what's hot and sexy. Get a sneak peek below!
Mando Alvarado Frequently Asked Questions
How many shows has Mando Alvarado written?
Mando Alvarado has written 1 shows including Basilica (Playwright).