Dixon Place Hosts World Premiere of YOUTHANDDEATH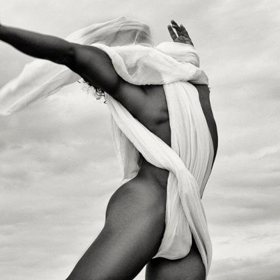 Dixon Place proudly presents the world premiere of YouthandDeath, the debut evening-long work by chrisbelldances (choreographer, Chris Bell,) a semi-autobiographical piece of dance-theater investigating themes of mortality and the cyclical nature of life. The piece will be presented at Dixon Place's main stage (161A Chrystie Street, New York, NY 10002), Thursday through Saturday, October 25-27. Tickets are $18 (advance) and $20 (at the door) and can be purchased online at https://web.ovationtix.com/trs/pr/999437 or by calling Ovationtix at 866-811-4111.
YouthandDeath, Chris Bell's first evening-long work, is inspired by several experiences of deaths within his family circle and the subsequent reckoning with his own mortality. Constructed as a highly choreographed, modern-day morality play - with elements of spoken word, song, and LGBT themes thrown into the mix - the piece follows five allegorical characters of Beauty, Death, Youth, Change, and the Narrator as they navigate stream-of-consciousness structure inspired by Seven Stages of Grief, Bell's own memories, and the observation of humans dealing with life's two most important cycles: youth and death.
In his approach to dance, Bell, whose rigorous training entails both classical ballet and postmodern dance, is to a large extent inspired by his extensive experience of having worked as a professional club stripper. "Choreography is a process of seduction and meeting audience's expectations as much as a creative act of empowerment and expression. I show people what they want to see in order to get what I want," he explains. His sharply drawn gestural vocabulary often references everyday movement -- the semi-conscious forms of physical expression that are not usually adopted as choreographic material. "I call it found choreography," says Bell.
In addition to Bell, the work features performers Nicole Baker, London Brison, AJ Guevara and Katarina Lott, with Dav Burrington providing costume design.
Chris Bell (Concept, Choreography, Performer) is a NYC-based dance artist who hails from San Antonio, Texas. He is a proud alum of the American Dance Festival where he was a four-time full scholarship recipient. Bell has performed the works of Merce Cunningham, Hanya Holm, Paul Taylor, Twyla Tharp, Laura Dean and Pascal Rioult. He has acted as choreographic and directorial assistant to Mark Dendy and is a member of dendy/donovan projects, serves as Rehearsal Director and Guest Artist for Gaspard&Dancers and performs with Eryc Taylor Dance Inc. Also an educator and a choreographer, Chris teaches Mindful Movement at Marble Collegiate Church; has created two works for The Mather Dance Collective (bringing together a diverse cast aged 8-80), and has previously worked as the resident choreographer for the American Theater of Harlem. His company, chrisbelldances, has been presented at venues and festivals such as Triskelion Arts, The Brecht Forum, The American Dance Festival, The Luminaria Arts Festival (San Antonio, TX), Case Western Reserve University and The Ohio Dance Festival.
Nicole Baker (Dancer) received her BFA in dance performance from Adelphi University, where she performed the works of Martha Graham, Paul Taylor, and Ji?í Kylián. Currently, she serves as the Rehearsal Director and Company Manager for Eryc Taylor Dance and their outreach program. She recently appeared in Amazon's The Marvelous Ms. Maisel, and in live dance works by choreographers Jaclyn Walsh (KEIGWIN + COMPANY), Amy Marshall, Kristina Harris, and Hollye Bynum (of bones).
London Brison (Dancer) is from Alabama, where he received a BFA in Dance from Troy University. He has performed in works by Kyle Abraham, was a Jacob's Pillow Musical Theatre scholarship recipient and spent the summer of 2016 working under the direction of Chet Walker. Living in New York City, London is now dancing with dendy/donovan projects, Orange Grove Dance, and The Dash Ensemble.
Dav Burrington (Costume Designer) has been in New York for six years, working in theatrical wardrobe off-Broadway (Sleep No More, New York City Opera) and on Broadway (Fiddler on the Roof, Paramour, Natasha Pierre and the Great Comet of 1812, Cats, Iceman Cometh.) Proud to have found a friend and collaborator for life in Chris Bell. He is a graduate of Kent State University (Dance BFA '08; Costume Design MFA '12.)
AJ Guevara (Dancer) is a New York-based movement and circus artist hailing from California's central coast, with a BFA in Dance & Choreography from Virginia Commonwealth University. He has had the privilege of performing the works of Bill T. Jones, Jodi Melnick, and Shen Wei, among others. As an artist with Company|E, he has worked extensively through the US State Department touring as a Cultural Ambassador. These tours have allowed him to teach, perform and choreograph in Israel, Cuba, The United Kingdom, Uruguay, Palestine, as well as multiple engagements at The John F. Kennedy Center for the Performing Arts. He is also a dedicated advocate for community action, working with Gibney Dance, ETD Outreach, and other organizations as a teaching artist for social equity, mental health awareness, and movement inclusivity for physically disabled movers.
Katarina Lott (Dancer) hails from Colorado. Since moving to New York in 2012, she has performed with contemporary modern dance companies (Sidra Bell, Geraldine Cartiel, Kathryn Alter,) and in classical works (Merce Cunningham, Jose Limon.) Katarina has also toured both domestically and internationally with Bollywood spectacular Mystic India. She is a co-founder and dance captain of Guilty Pleasures Cabaret, and currently performs with artists Left Side Labs, Grazia Capri, and Sue Bernhard Danceworks.
An artistic incubator since 1986, Dixon Place is a Bessie and Obie Award-winning non-profit institution committed to supporting the creative process by presenting original works of theater, dance, music, puppetry, circus arts, literature and visual art at all stages of development. Presenting over 1000 creators a year, this local haven inspires and encourages diverse artists of all stripes and callings to take risks, generate new ideas and consummate new practices. Many artists, such as Blue Man Group, John Leguizamo, Lisa Kron, David Cale, David Drake, Deb Margolin and Reno, began their careers at DP. In addition to emerging artists, Dixon Place has been privileged to present established artists such as Mac Wellman, Holly Hughes, Justin Bond, Karen Finley, Kate Clinton and Martha Wainwright. After spawning a salon in her Paris apartment in 1985, founding Artistic Director Ellie Covan pioneered the institution in her NYC living room for 23 years. Covan was a recipient of a Bessie, a New York Dance and Performance Award and a BAX10 Award for her service to the community. Dixon Place received two Obie Awards, and an Edwin Booth Award for Excellence in Theater. Dixon Place has organically developed and expanded into a leading professional, state-of-the-art facility for artistic expression.