Photo Flash: First Look at Mark Jacoby and Co in World Premiere of VILNA
Vilna, a new play by Ira Fuchs directed by Joseph Discher, will open its limited Off-Broadway World Premiere engagement at the Theatre at St. Clement's (423 West 46th Street, between Ninth & Tenth Avenues) tonight Wednesday March 20th. This limited Off-Broadway engagement will continue through Sunday April 14th only.

Mark Jacoby, best known for his roles on Broadway including Gaylord Ravenal in Show Boat (Tony Award nomination) and Father in Ragtime, among others, will be joined by Sophia Blum, Brian Cade, Paul Cooper, Sean Hudock, Nathan Kaufman, Tom Morin, Seamus Mulcahy, James Michael Reilly, Patrick Toon, and Carey Van Driest. Vilna will have scenic design by Brittany Vasta, costume design by Devon Painter, lighting design by Harry Feiner, and sound design by Jane Shaw. Rick Sordelet will serve as Fight Director.

Vilna, inspired by a news report of the discovery of the escape tunnel at the site of the Vilna ghetto, tells the heroic story of Motke Zeidel and Yudi Farber from the ages of 11 through 28, actual people who come of age in the remarkable city of Vilna during its degradation in the years before World War II and its destruction during the war. As the home they knew collapses, going from vibrant metropolis to stifling ghetto and ultimately the Ponar killing pits, they face painful moral choices to save others while putting their own lives at risk. Vilna contains an important message for today in light of the rise of political polarization, hate crimes, xenophobia and wealth inequality, the same issues seen in Nazi Germany.

Tickets are $39.50 - $69.50, with premium seats available for $99.50. They may be purchased online at Telecharge.com, by phone at 212/239-6200, or in person at the St. Clement's box office (423 West 46th Street, between Ninth & Tenth Avenues) one hour prior to show time.

For more information, visit vilna-the-play.org.
Photo Credit: Carol Rosegg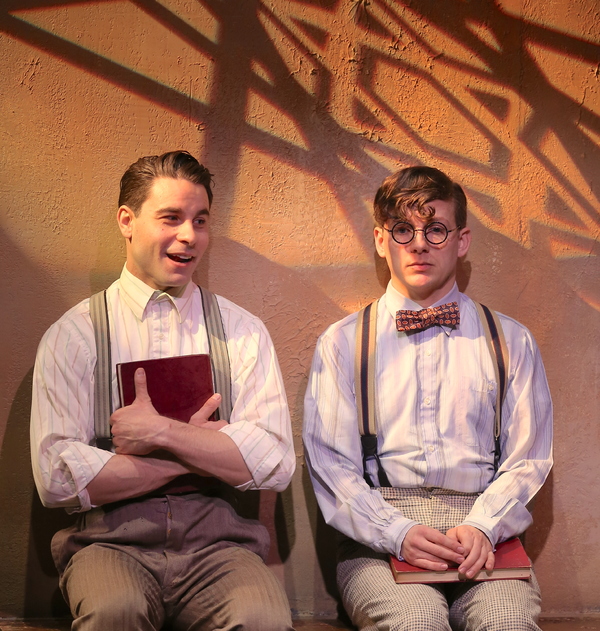 Sean Hudick and Seamus Mulcahy

Sean Hudick and Seamus Mulcahy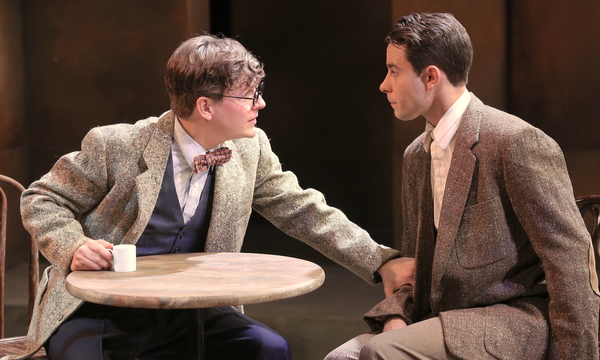 Seamus Mulcahy & Sean Hudick

Seamus Mulcahy & Sean Hudick

Mark Jacoby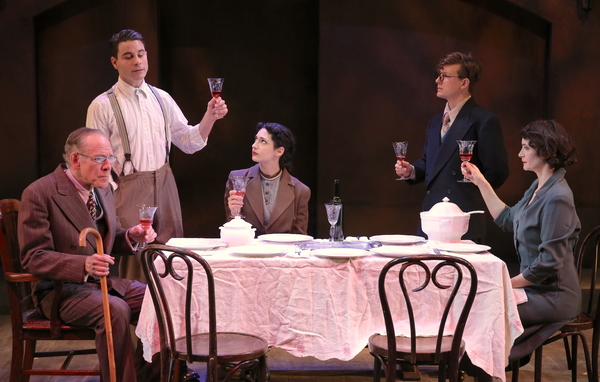 Mark Jacoby, Sean Hudick, Sophia Blum, Seamus Mulcahy and Carey Van Driest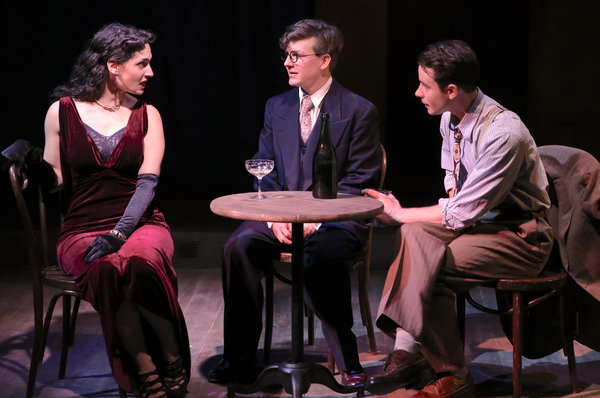 Sophia Blum, Seamus Mulcahy & Sean Hudick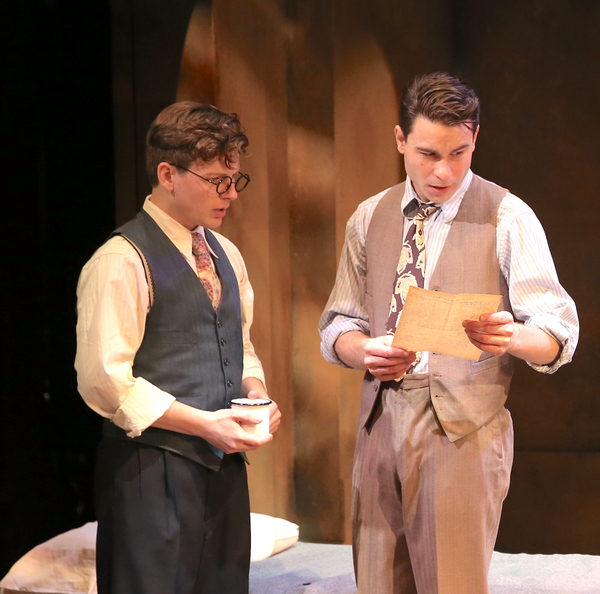 eamus Mulcahy & Sean Hudick

Sean Hudick & Mark Jacoby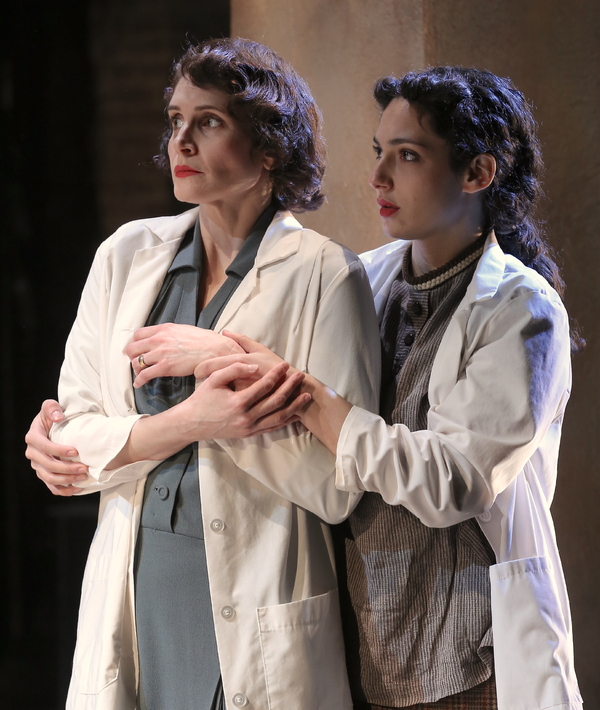 Carey Van Driest and Sophia Blum

Carey Van Driest and Sophia Blum, Seamus Mulcahy & Sean Hudick