BWW Previews: MARY POPPINS at Christ Episcopal School Theatre
Winds in the east, mist coming in. Like something is brewin' and about to begin. MARY POPPINS flies onto the CES stage in this "practically perfect" production! Based on the books by P.L. Travers and the classic Walt Disney film, Disney and Cameron Mackintosh's MARY POPPINS is an enchanting mixture of an irresistible story topped with unforgettable songs and sewn together with breathtaking dance numbers, (tap and everything I assure you!)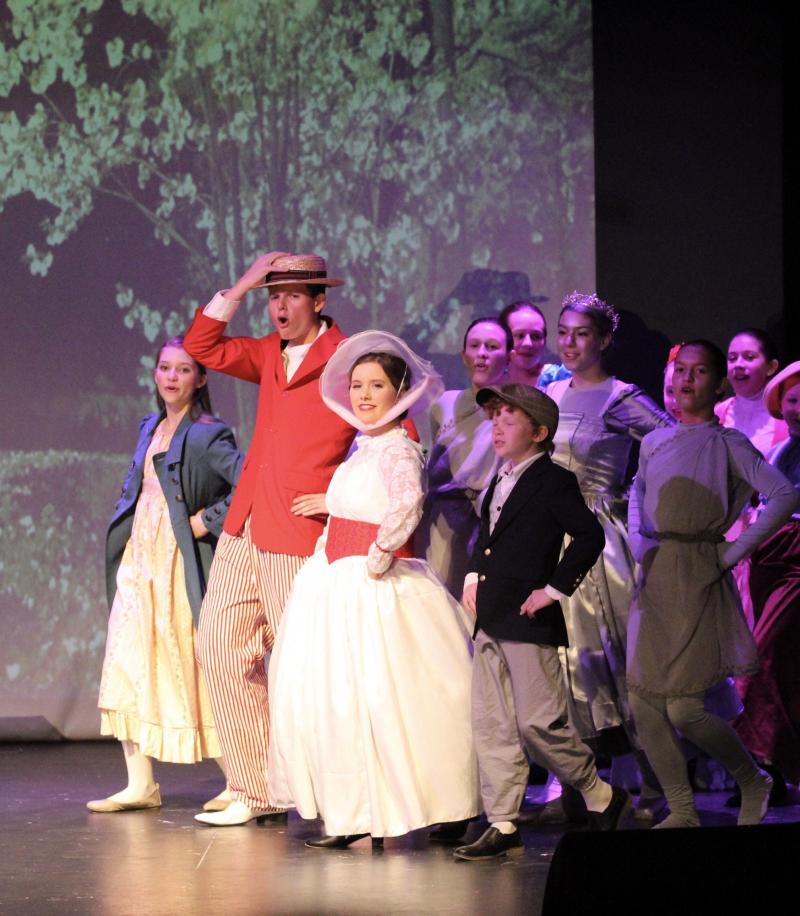 The jack-of-all trades, Bert, introduces us to England in 1910 and the troubled Banks family. Young Jane and Michael have sent many nanny's packing before Mary Poppins arrives on their doorstep. Using a combination of magic and common sense, she teaches the family how to value each other again. Mary Poppins takes the children on many magical and memorable adventures, but Jane and Michael aren't the only ones upon whom she has a profound effect. Even grown-ups can learn a lesson or two from the nanny who advises that "anything can happen if you let it."
"Something special about the productions at Christ is that everything is student run", said Emma Pollet who plays the titular role of Mary Poppins, "Our costumes, set and lighting is all designed and created by students".
Completing the cast are Reese Loustalot and Amelia Kate Thompson as "George and Winifred Banks" and Meghanne Willie and Sam Sterling as "Mrs. Brill and Roberston Ay". Adding to the magic, Jordan Dalton, Elizabeth Burris, McKenna Fussell, Gabrielle Uson, Michael Gray, Martha Rigney, Avery Johnson, Dorothy Gray, Myleah Acosta, Nathan Hernandez, Lucy Vanderbrook, Camile Villar, Sophie Pinto, Cathrine Frolich, Paisley Pierson, Alex Moore, Allie McGehee, Claire Caplinger, Georgia Burke and Maggie Muntan appear as the ensemble and other roles. Peggy Aultman directs the production with musical direction by Alyssa Carranza and choreography by Kristen Johnson.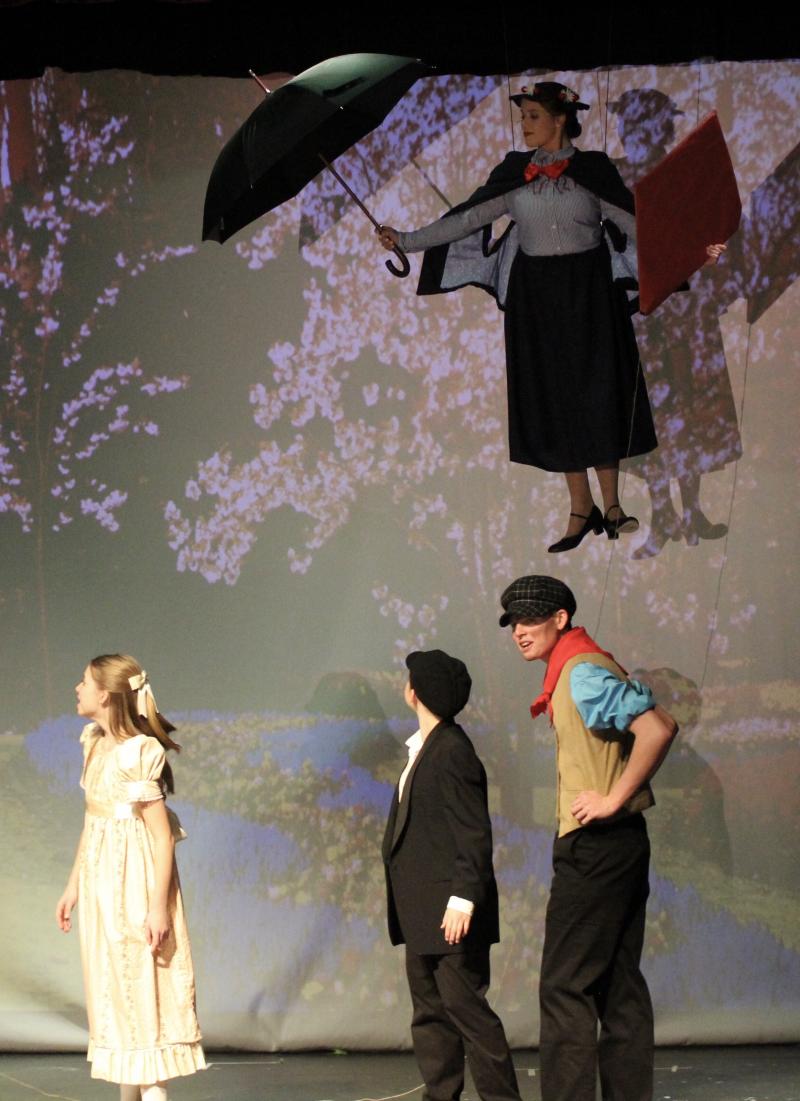 Tickets can be purchased online!
Showdates:
Friday Feb 8th, 2019 7:00pm
Saturday Feb 9th, 2019 7:00pm
Sunday Feb 10th, 2019 2:00pm
Friday Feb 15th, 2019 7:00pm
Saturday Feb 16th, 2019 7:00pm
Sunday Feb 17th, 2019 2:00pm
Christ Episcopal School Theatre
80 Christwood Blvd, Covington LA 70433
*photo credits: Susan Sheehan and Ruth Siporski