SHOW
DATES
THEATRE

Hamilton


HAMILTON is the story of America's Founding Father Alexander Hamilton, an immigrant from the West Indies who became George Washington's right-hand man during the Revolutionary
6/21 - 6/29/2022

Saenger Theatre
1111 Canal Street
New Orleans

Roald Dahl's Matilda The Musical Jr


El Dorado Middle School
7/1

Mt Carmel Academy
New Orleans

Spamalot - Young@Part


Visual content only
7/1

Homebrew Theatre Company
Robert

Mary Poppins Jr


One of the most popular Disney movies of all time is capturing hearts in a whole new way: as a practically perfect musical! Mary Poppins
7/1 - 7/2/2022

The Fuhrmann Auditorium
Covington

Disney's Descendants


Available Spring 2020
7/1 - 7/3/2022

Slidell Little Theatre
Slidell

Roald Dahl's Matilda The Musical


A joyous girl power romp! This is the story of an extraordinary girl who, armed with a vivid imagination and a sharp mind, dares to
6/11 - 7/3/2022

30 By Ninety Theatre
Mandeville

Shrek The Musical


SHREK THE MUSICAL, based on the Oscar®-winning DreamWorks film that started it all, brings the hilarious story of everyone's favorite ogre to life on stage.
6/17 - 7/3/2022

Baton Rouge Little Theater Inc
Baton Rouge

Annie Jr


It's upbeat plot and flamboyant characters have made Annie one of the most beloved musicals in history--what girl hasn't dreamed of performing the title role
7/7 - 7/10/2022

Center Stage Performing Arts Academy
Saint Amant

Disney's The Little Mermaid Jr


In a magical kingdom fathoms below, the beautiful young mermaid Ariel longs to leave her ocean home to live in the world above. But first,
7/8 - 7/10/2022

Nicholls State Univ - Danos Theater
Thibodaux

Disney's Descendants


Available Spring 2020
7/15

Independence Park Theatre
Baton Rouge

Guys & Dolls


The slickest high rollers are in town, and they're depending on Nathan Detroit to score a secret spot for their floating craps game. Throw in
7/14 - 7/17/2022

Lagniappe Theatre Company
Alexandria

Into The Woods


Summer Lyric Theatre At Tulane Univ
7/13 - 7/17/2022

Tulane University- Summer Lyric Theatre
New Orleans

Kinky Boots


Majorie Lyons Playhouse
7/14 - 7/17/2022

Stage Center
Shreveport

Roald Dahl's Matilda The Musical Jr


El Dorado Middle School
7/22

Manship Theatre
Baton Rouge

The 25th Annual Putnam County Spelling Bee

7/21 - 7/22/2022

Governors Program For Gifted Childr
Lake Charles

Disney's Camp Rock The Musical One Act Edition


Based on the hit Disney Channel movies, two bands battle it out in a rockin' summer they will never forget.
7/23

Broadway Open Stage Studio
Luling

Disney's The Little Mermaid Jr


In a magical kingdom fathoms below, the beautiful young mermaid Ariel longs to leave her ocean home to live in the world above. But first,
7/23

30 By Ninety Theatre
Mandeville

Legally Blonde


Jefferson Performing Arts Center
7/22 - 7/24/2022

Jefferson Performing Arts Society
Metairie

Lionel Bart's Oliver!


Shows times are: 8:00pm  Thursday , Friday  Saturday

2pm  Saturdays and Sundays Orchestra = $35 Mezzanine = $29 FOR MORE INFORMATION

7/8 - 7/24/2022

Swamplight Theatre
Ponchatoula

Tarzan


Tarzan swings its way onto the Arizona Broadway Theatre stage with technical and lighting wizardry galore! With music and lyrics by Grammy Award-winning composer Phil
7/15 - 7/24/2022

Iberia Performing Arts League Inc
New Iberia

The Color Purple


Visual content only
7/21 - 7/24/2022

New Venture Theatre
Baton Rouge

Annie Kids


Leapin' Lizards!  The popular comic strip heroine takes center stage in one of the world's best-loved musicals.  With equal measures of pluck and positivity, little
7/29

Mouledous Music
Covington

Disney's Descendants


Available Spring 2020
7/29 - 7/30/2022

Music Academy Of Acadiana
Lafayette

Little Shop Of Horrors (broadway Version)


Feed the need for musical hilarity with this delicious sci-fi smash about a man-eating plant, featuring the 2003 Broadway orchestrations.
7/28 - 7/30/2022

Princess Theatre
Winnsboro

Little Shop Of Horrors (broadway Version)


Feed the need for musical hilarity with this delicious sci-fi smash about a man-eating plant, featuring the 2003 Broadway orchestrations.
7/14 - 7/31/2022

Shreveport Little Theatre
Shreveport




Back to the Main Page | Browse Local Theatres
---
Latest New Orleans Reviews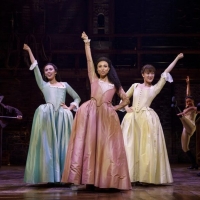 Review: HAMILTON at Saenger Theatre
by Jenny Bravo - June 24, 2022
What did our critic think? Hamilton is worth the hype and the Anglica Cast brings the energy of this show to life. If you see one show this year, let it be Hamilton....
BWW Review: PORCUPINE at Bywater Wonderland
by Tara Bennett - June 02, 2022
Dr. Sigmund Freud is making a return visit to the United States, this time as a literary figure in the immersive theatrical experience, PORCUPINE....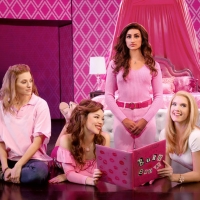 BWW Review: MEAN GIRLS at Saenger Theatre
by Tara Bennett - May 20, 2022
It's time to bust out your favorite pink clothes and sharpen your claws as the Broadway sensation MEAN GIRLS plays at the Saenger Theatre in New Orleans this week....
BWW Review: FOR WHOM THE SOUTHERN BELLE TOLLS at Tennessee Williams Threatre Company
by Tara Bennett - April 05, 2022
Returning to the stage since the pandemic shutdown is one New Orleans theatre company that has been sorely missed. The Tennessee Williams Theatre Company and their current production of FOR WHOM THE SOUTHERN BELLE TOLLS is a comedic romp that will give audiences the best medicine of all....
BWW Review: RENT 25th Anniversary Farewell Tour at The Saenger Theatre
by Jenny Bravo - November 28, 2021
No matter how many times I see this show, Rent always makes me emotional. This time in particular, though, I was very in my feelings. Blame it on the spectacular cast. Blame it on the fresh feeling of theatre being back. Blame it on the show's content....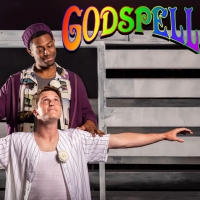 BWW Review: GODSPELL's Enigmatic Ensemble Shines at Theatre Baton Rouge
by Tara Bennett - November 18, 2021
You only had to hear and see the standing ovation that greeted the curtain call for GODSPELL at Theatre Baton Rouge last Thursday to see what a gift Clay Donaldson has for bringing an ensemble together to have audiences clapping and cheering. It's a creation of joy in a time when we all could use a ...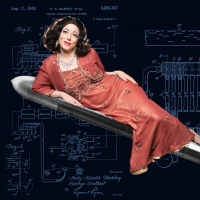 BWW Review: HEDY! THE LIFE & INVENTIONS OF HEDY LAMARR at BB's Stage Door Canteen At The National WWII Museum
by Heidi Scheuermann - May 31, 2021
When you experience HEDY! The Life & Inventions of Hedy Lamarr, you are treated to an intimate hour and a half of Hedy talking you through her life, and introducing you to all of the important people she met along the way that helped to shape her and the different directions in which she ventured. ...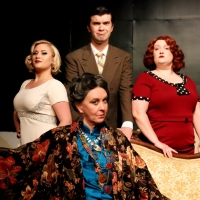 BWW Review: BLITHE SPIRIT Provides Spirited Laughs at Theatre Baton Rouge
by Tara Bennett - May 06, 2021
Historically, Noel Coward's BLITHE SPIRIT has been a regular favorite from the West End to Broadway and beyond, with no signs of stopping after seeing the running production on Theatre Baton Rouge's stage. Directed by Clay Donaldson, the evening was a welcome respite from the 'real world,' providing...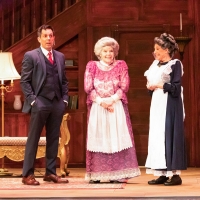 BWW Review: ARSENIC & OLD LACE Delivers Killer Performance at JPAS
by Tara Bennett - March 02, 2021
At first glance, the living room in the Brewster home is quaint and unassuming. But when young Mortimer Brewster discovers that his aunts Abby and Martha are serving their boarding guests something a little stronger than tea, things become a bit complicated in ARSENIC & OLD LACE by Joseph Kesselring...
BWW Review: AMERICAN SON takes audiences on emotional ride at Theatre Baton Rouge
by Tara Bennett - September 30, 2020
Imagine being the parent of a perfect son, who is active in his private school, earns top scores on his SATs, and is heading to West Point in a month. Then one night, he goes missing, and it is unheard of for him not to let you know about his whereabouts. Then you find yourself in a police station t...