Photo Flash: Montclair Operetta Club's SWEET CHARITY - Huge Photoset Featuring Allie Foote, Gus Ibranyi, Erin McNerney, Chelsea Wright-Cicci & More
The Montclair Operetta Club, one of the country's oldest continuously-operating community theatres celebrating its 87th season, will present Sweet Charity on April 20, 21, 27, & 28 at 8pm, and April 22 & 29 at 2pm at the Bloomfield College Westminster Arts Center, 449 Franklin St. Bloomfield, NJ 07003. The show, under the direction of Bob Cline and musical direction of Gonzalo Valencia, features Allie Foote of Middletown as Charity Hope Valentine, an eternal optimist in search of love. Check out the photoset of the production below.
The cast also features Gus Ibranyi of Bloomfield as Oscar Lindquist, Erin McNerney of NYC as Helene, Chelsea Wright-Cicci of Bloomfield as Nikki, Lionel Ruland of Parsippany as Herman, Todd Shumpert of Bloomfield as Vittorio Vidal, Nikki Ashe of Lake Hiawatha as Ursula March, and Uton E. Onyejekwe of Maplewood as Daddy Brubeck.
Rounding out the ensemble are Jared Cardenas, Dana Daddio, and Nicholas Riccardi of Montclair State University, Anne Connolly of Rutherford, Jeff Foote of Denville, Lena Grotticelli of Mahwah, Jessica Lynne of West Orange, Eric Macullok of Union City, Danielle Meola of Nutley, Lindsey Miller of Weehawken, Carrie Nagy of Clifton, Danielle Pennisi of Cedar Grove, Christina Reilly of Brooklyn, John Villa of Manila, Phillipines, Satomi Makida of Tokyo, Japan, and Danilo Barbieri and Gabriel Malo of Sao Paulo, Brazil.
With music by Cy Coleman, lyrics by Dorothy Fields, and book by Neil Simon (based on Federico Fellini's film Nights of Cabiria), the show tells the story of dancer-for-hire Charity Hope Valentine's sweet and hopeful search for love. The Tony award-winning musical comedy featuring lively choreography, snappy dialogue, and show-stopping numbers including such favorites as "Big Spender," "Rhythm of Life," and "If They Could See Me Now" opened to rave reviews on Broadway in 1966.
Sweet Charity is a tender, poignant and humorous look at the misadventures of love as the unforgettable Charity Hope Valentine gives her heart and her dreams to the wrong men. Charity sings, dances, laughs, and cries her way through romances with the con man, the continental actor, and the boy next door. Her world is the all too real world of New York City populated by some of the most charming group of characters that have ever graced a stage. From the Central Park strollers, her cynical girlfriends at the Fandango Ballroom, the upscale crowd of the Pompeii Club, to the hippies of the Rhythm of Life Church, every character is fascinating.
The Montclair Operetta Club has been producing high caliber musical theatre since 1925 with its first production of The Pirates of Penzance. Tickets forSweet Charity are $25 for Adults, $22 for Senior Citizens, $15 for Students with a valid ID, and $4 for Bloomfield College Students with a valid ID and are available online at http://www.mocmusicals.org/tickets.htm or by calling 973.744.3133 . The box office at the theatre opens one hour before curtain. The house opens for seating thirty minutes before curtain. All seating is general admission.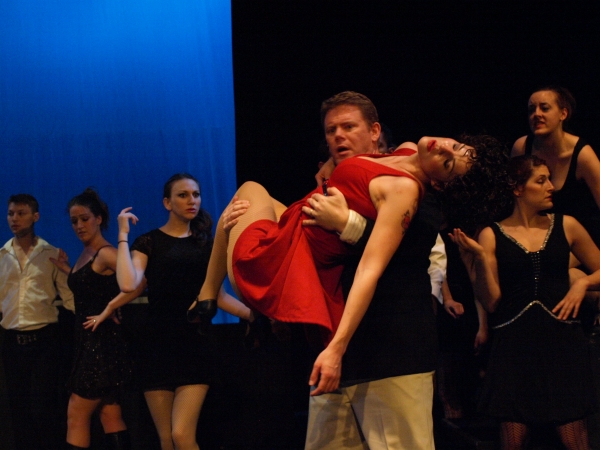 Allie Foote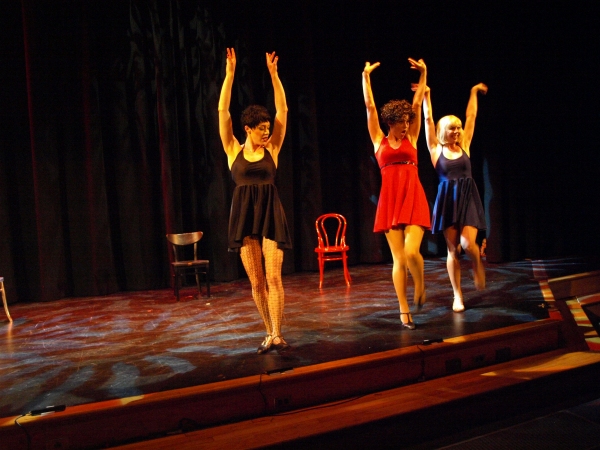 Allie Foote

Company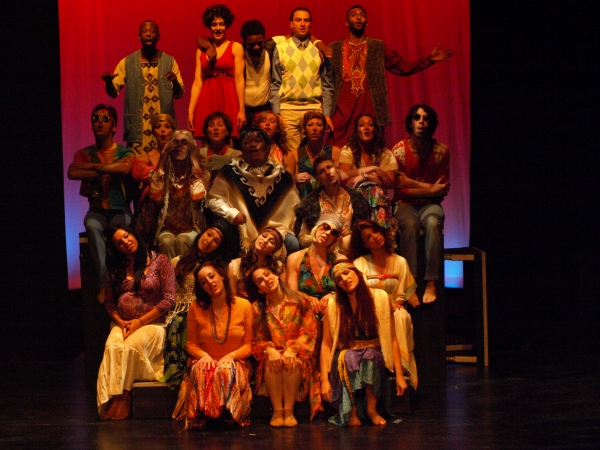 Company

Allie Foote

Allie Foote

Company

Allie Foote

Company

Company

Allie Foote

Company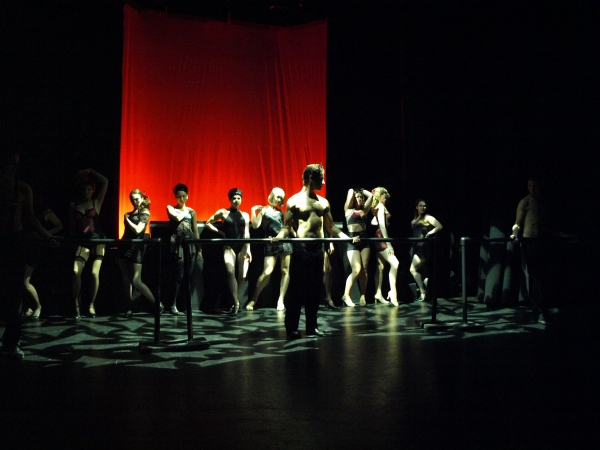 Company

Company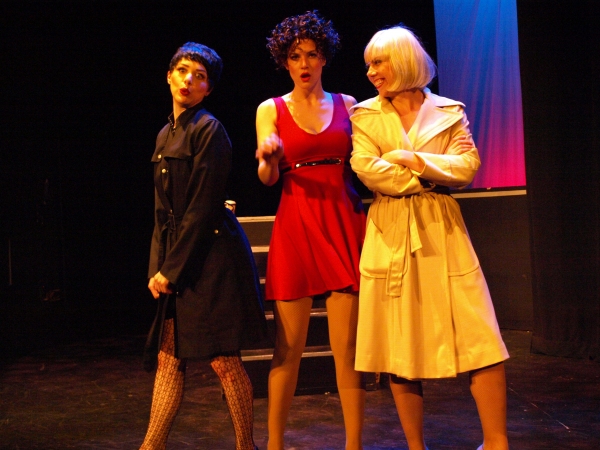 Allie Foote, Chelsea Wright and Erin McNerney

Allie Foote and Gus Ibranyi

Allie Foote

Company