James T Harding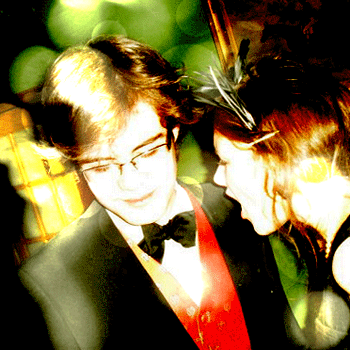 James T Harding is a Newsdesk Editor for Broadway World based in Edinburgh, UK.

He is a theatre and culture reviewer for the Edinburgh Evening News and was Editor in Chief of Broadway Baby in 2010-12.

He has a degree in Music from Oxford University.

www.james-t-harding.com
MOST POPULAR ARTICLES
LAST 30 DAYS
LAST 365 DAYS
BWW Reviews: EIF's LOVE IN A LIBRARY Guerrilla Opera Focuses on the Music

June 11, 2012

A simple love story between a librarian and a young English teacher is the excuse for a twenty minute jukebox opera, inflicted on unsuspecting Edinburgh library goers all this week. The show will be performed in various Edinburgh City Libraries and the Scottish Poetry Library until Saturday the 16th. The exact times and locations will be advertised on Twitter and Facebook a half-day before each performance.
---
BWW Interviews: A Cappella Group OUT OF THE BLUE - As Seen on BRITAIN'S GOT TALENT

May 25, 2012

All-male a capella vocal group Out of the Blue is formed entirely from students at Oxford and Oxford Brookes Universities. Known for their yearly visits to the Edinburgh Festival Fringe, in 2011 they made the live semi-finals of Britain's Got Talent. BWW:UK spoke to Selali Fiamanya, second tenor for the group, ahead of Out of the Blue's theatrical concert on the 1-12th of June in Oxford, which will be the largest student-run a cappella event in the UK. Selali is a medical student who joined OOTB in 2010.
---
BWW Reviews: PLATFORM 18: THATCHER'S CHILDREN, BEATS, Traverse Theatre, Edinburgh - April 28

April 29, 2012

This double bill of the winners of the Arches' Platform 18 competition presents two one-hour plays as different from each other as they could possibly be: Thatcher's Children by Gary Gardiner and Beats by Kieran Hurley.
---
BWW Reviews: David Shrigley's PASS THE SPOON, Traverse Theatre, Edinburgh, April 26

April 27, 2012

June Spoon and Phillip Fork host Pass the Spoon, a vibrant cookery show/opera mashup by David Shrigley, David Fennessy and Nicholas Bone. Mr Granules is coming to dinner, and the presenters must impress him with a Special Menu. Everything seems to be going to plan, but when the chops burn and Mr Granules starts to get angry, June and Phillip are tested to their admittedly rather unimpressive limits.
---
CD REVIEW: Richard Beadle - Songs, Feat. Julie Atherton, Jon Boydon & More

April 9, 2012

There's much to love in this collection of musical theatre pieces written by Richard Beadle, whose musical direction credits include Betty Blue Eyes (Novello Theatre), Hair! (Gielgud Theatre), Priscilla, Queen Of the Desert (Palace Theatre) and Grease (Piccadilly Theatre).
---
BWW Interviews: Pam Ann, International Air Hostess to the Stars

February 29, 2012

International air hostess to the stars Pam Ann (aka Australian comedienne Caroline Reid) has been entertaining her guests with travel industry satire since 1996. In this interview she chats about Simon Burke, Xanax, and why the performing at the Edinburgh Fringe isn't enough to make a comedy career.
---