Photo Flash: Inside Opening Night of FOR WORSE at NJ Rep
It was a star-studded opening night for the cast and crew of FOR WORSE by Deborah Rennard at New Jersey Repertory Company in Long Branch.
The new comedy about love and marriage stars Kristin Griffith, Ed Kershen, Daniela Mastropietro and Angie Tennant and is Directed by Evan Bergman, now playing through April 10th.
Actress-turned Playwright Deborah Rennard starred alongside Larry Hagman in the 1980's hit TV drama, "Dallas", as his trusty secretary 'Sly Lovegren'. Lending support to his former wife, Paul Haggis was in attendance for the show's open Saturday.
Paul Haggis is the award-winning filmmaker who, in 2006, became the first screenwriter to write two Best Film Oscar winners back-to-back - "Million Dollar Baby" (2004) directed by Clint Eastwood, and "Crash" (2004), which he directed and won Academy Awards for Best Picture and Best Original Screenplay. The film also received an additional four nominations including one for Haggis' direction.
Also, lending support to his wife Kristin Griffith, Actor Peter Maloney, known for his roles in the television series, "The Knick", and "Gotham", and films such as "Greetings" (1968), "Capone" (1975), "A Little Romance"" (1979), "Hide in Plain Sight" (1980), "The Children" (1980), "The Thing" (1982), "Desperately Seeking Susan" (1985), "Manhunter" (1986), "Tune in Tomorrow" (1990), "JFK" (1991), "Private Parts" (1997),"Boiler Room" (2000), "Requiem for a Dream" (2000), and "K-PAX" (2001).
Actor Al Sapienza, best known for his work as 'Mikey Palmice' on the HBO series, "The Sopranos", and ''Marty Spinella', a lobbyist for the teachers' union in the Netflix series, "House of Cards". He also played the role of 'Dr. Jake Housman' in the North American premiere of the stage version of "Dirty Dancing".
Michael Tucker and his wife Jill Eikenberry, both of "L.A. Law" fame were also in attendance. Tucker's new play, "The M Spot", premiered last year at New Jersey Repertory Company and was also Directed by Evan Bergman.
PHOTOS BY: ADELE SAMMARCO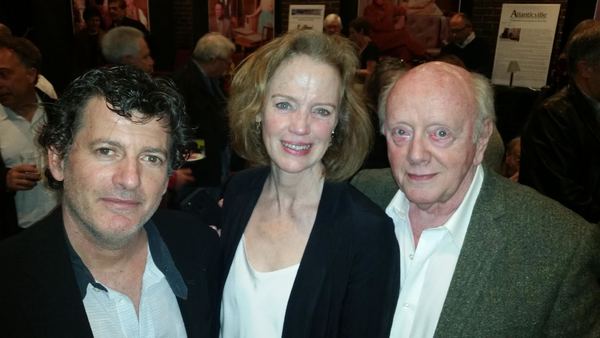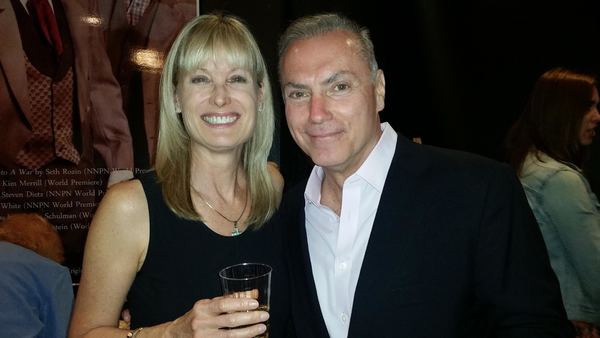 Featured at the Theatre Shop
T-Shirts, Mugs, Phone Cases & More




More Hot Stories For You