Photo Flash: First Look at THE NETHER, Opening Tonight at Centenary Stage Company
Centenary Stage Company's highly anticipated New Jersey premiere of Jennifer Haley's gripping and critically acclaimed, THE NETHER, opens tonight, October 9, and runs until October 25 in the Lackland Center in Hackettstown, NJ. BroadwayWorld has a first look at the cast in action below!
Set in the not-so-distant future, a new virtual wonderland provides total sensory immersion. Just log in, choose an identity and indulge your every whim. But when a young detective uncovers a disturbing brand of entertainment, she triggers a dark battle over technology and human desire. THE NETHER is both serpentine crime drama and haunting sci-fi thriller that explores the consequences of living out our private dreams.
THE NETHER at Centenary Stage Company will be directed by CSC's own award winning Artistic Director Carl Wallnau. Emmy Award winning set designer Bob Phillips returns for the final design of his celebrated career to transform the Sitnik Stage into the lush imaginative virtual wonderland of THE NETHER. Implementing practical design elements with various forms of technology, media and projections, the design boasts a set that literally transforms seamlessly as the action unfolds.
The cast consists of several CSC veteran artists returning to the Sitnik stage. The cast is led by Erica Knight (Morris) and Craig MacDonald (Papa/Sims). Audiences will recognize Knight from CSC productions of The Liar and Harvey, as well as, her time spent with The Shakespeare Theatre of NJ. Veteran actor MacDonald returns to CSC and has performed in over a hundred and fifty professional productions from Off - Broadway to Regional Theaters, as well as, on camera for film and television. No stranger to CSC audiences, Peter Levine (Doyle) returns after his acclaimed performance in last season's world premiere In the Car with Blossom and Len. Rounding out the cast is CSC's ownChristopher J. Young (Mr. Woodnut), previously seen in The Liar and Harvey, and making her professional debut is local talent and Long Valley middle schooler Olivia Mancuso (Iris).
For more information or to purchase tickets visit us online at centenarystageco.org or call the box office at (908) 979 - 0900. Tickets may also be purchased in person at the CSC box office located in the David and Carol Lackland Center on the campus of Centenary College; 715 Grand Ave. Hackettstown, NJ. The box office is open Monday through Friday from 1 - 5pm and two hours prior to every performance.
Photo Credit: Robert Eberle

Craig MacDonald as 'Sims' and Erica Knight as 'Morris'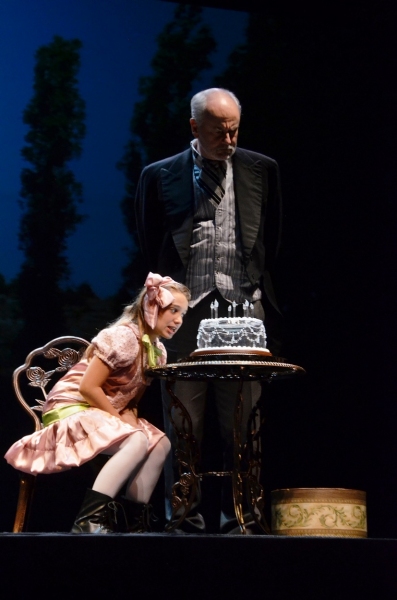 Olivia Mancuso as 'Iris' and Craig MacDonald as 'Papa'

Olivia Mancuso as 'Iris'

Christopher J. Young as 'Woodnut' and Craig MacDonald as 'Papa'

Christopher J. Young as 'Woodnut' and Olivia Mancuso as 'Iris'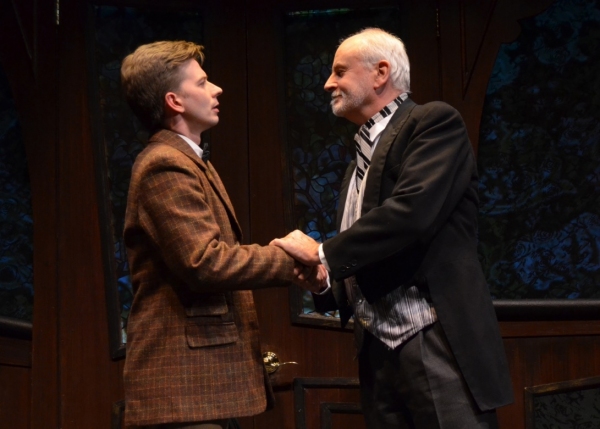 Christopher J. Young as 'Woodnut' and Craig MacDonald as 'Papa'

Olivia Mancuso as 'Iris' and Craig MacDonald as 'Papa'

Christopher J. Young as 'Woodnut' and Olivia Mancuso as 'Iris'