New Jersey Youth Symphony to Present AN AMERICAN SALUTE At Patriots Theater
The entire family is invited to enjoy a symphonic homage to our veterans at this live season-opening event.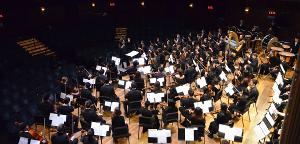 The New Jersey Youth Symphony will present An American Salute: Honoring Our Veterans on Sunday, November 7 at 3:00 p.m. at Patriots Theater at the War Memorial in Trenton. Appearing under the batons of Simon Lipskar and Artistic Director and Principal Conductor Helen H. Cha-Pyo, respectively, the NJYS Youth Orchestra and Youth Symphony will perform works by American composers including Bernstein, Coleridge-Taylor, Hailstork, and more. The Discovery Orchestra Artistic Director George Marriner Maull will lead the young musicians in Morton Gould's American Salute, a magnificent tour de force based on the folk melody When Johnny Comes Marching Home. The concert features Aaron Copland's Lincoln Portrait narrated by the enchanting Diana Solomon-Glover and concludes with an uplifting audience sing along to the Armed Forces Medley and America the Beautiful. The entire family is invited to enjoy a symphonic homage to our veterans at this live season-opening event.
Tickets are $20 for adults and $15 for students and seniors. The concert is free for all veterans. Use promo code VET2021 for free tickets at NJYS.org.
Said Marriner Maull, "A friend once said, 'The more we perceive...the more we receive.' It is true about everything-especially music! When we look inside music in a fun and interactive way, we notice things we might have missed on previous casual hearings. My listening students often say, 'Wow! It sounded like a whole new piece the second time it was played...much more exciting and interesting.' I'm looking forward to exploring Gould's American Salute with the audience and the members of the New Jersey Youth Symphony under Artistic Director and Principal Conductor Helen Cha-Pyo."
Said Cha-Pyo, "Our young musicians at the New Jersey Youth Symphony are excited to honor and thank our veterans for their service with celebratory music by American composers. We cannot wait to perform live and in-person on the stage of the Patriots Theater and hear the audience members sing America the Beautiful and the Armed Forces Medley together!"
"Out of gratitude for the service of our veterans as well as our active-duty service members, we are looking forward to welcoming all military families to what promises to be a spectacular Americana concert," said Peter H. Gistelinck, Executive Director at the Wharton Institute for the Performing Arts. "Thank you for your service!"
Since 1996 Artistic Director George Marriner Maull and The Discovery Orchestra have helped audience members to personally experience moments in music which evoke strong emotional responses from deep within through interactive Discovery Concerts©, television shows, online educational videos, and radio programs. The Discovery Orchestra provides transformative listening encounters for people of all ages, from novices to knowledgeable classical music lovers. The Discovery Orchestra presents Discovery Concerts, Intimate Afternoon Chamber Music Recitals and Community Outreach Programs for youth and seniors. Nationally and internationally from 2003 to the present, millions of viewers have experienced the transformative power of classical music through broadcasts and sales of their productions distributed by American Public Television: Bach to the Future (Emmy nomination), Discover Beethoven's 5th (Emmy nomination and three Telly Awards), Discover Vivaldi's Four Seasons (Emmy nomination and three Telly Awards), Fall in Love with Music (two Telly Awards) and Discover The Firebird (two Telly Awards). Their television shows and short form Discovery Orchestra Chats© on YouTube are also available on Amazon and are streamed to classrooms around the United States by Films Media Group, based in New York City. The orchestra's radio program Inside Music is broadcast on second and fourth Saturdays every month at 7:30 p.m. eastern time on WWFM 89.1 The Classical Network in Princeton and can be streamed worldwide at wwfm.org.
To a growing list of accomplishments, Diana Solomon-Glover has recently added the title librettist. This Little Light of Mine, an opera about civil rights activist Fannie Lou Hamer with music by Chandler Carter, was commissioned by Opera for All Voices and will debut at the Santa Fe Opera in October 2022. This achievement crowns a career spent serving humanitarian and social causes through her work on operatic, classical, and musical theater stages across the United States, Canada, Europe, the Caribbean, and Central America. She has been a featured soloist for The Innocence Project's annual gala, which celebrates the emancipation of wrongly incarcerated Americans, and producer of Project People Foundation's "Celebration of Life" concerts, which raised over $250,000 for programs benefiting children orphaned by AIDS. Solomon-Glover is co-owner of Reduta Deux, a not-for-profit organization dedicated to producing theatrical works whose subject matter reflects a broad human consciousness.
More Hot Stories For You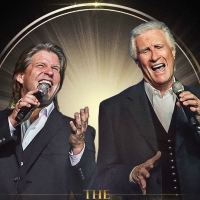 bergenPAC Presents Brian McKnight, Bone Thugs-N-Harmony, A Bronx Tale, and The Righteous Brothers

November 30, 2022

bergenPAC announces new shows coming to its recently renovated theater this Spring: R&B icon Brian McKnight on Thursday, March 23, 2023; rap legends Bone Thugs-N-Harmony on Saturday, April 1, 2023; Chazz Palminteri's one-man show A Bronx Tale on Sunday, April 23, 2023; The Righteous Brothers on Wednesday, May 17, 2023. Tickets go on-sale Friday, Dec. 2, 2022, at 11 a.m.
---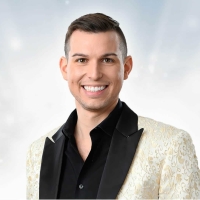 Matt Fraser, America's Top Psychic Medium & MEET THE FRASERS Star is Coming to NJPAC

November 30, 2022

New Jersey Performing Arts Center will welcome Matt Fraser, America's Top Psychic Medium and star of the hit television series Meet The Frasers to the NJPAC stage on Friday, December 9, 2022 at 8:00 p.m.
---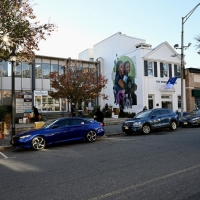 Black Women and Black Suffragists Mural Revealed in Celebration in Englewood

November 30, 2022

The Northern New Jersey Community Foundation's (NNJCF) ArtsBergen hosted the official public reveal of 'The Black Women's Mural' painted by artist Tatyana Fazlalizadeh, in a celebration at the Women's Rights Information Center (WRIC) on November 14. 
---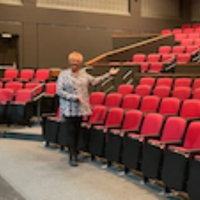 Kelsey Theatre Announces State-of-the-Art Hearing Loop Assistive Listening System For Patrons With Hearing Disabilities

November 29, 2022

Kelsey Theatre, located on the Mercer County Community College campus, 1200 Old Trenton Road in West Windsor is pleased to introduce its new, state-of-the-art "Hearing Loop Assistive Listening System" for patrons with hearing disabilities.
---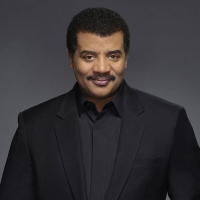 Astrophysicist, Professor, And Best-Selling Author, Neil Degrasse Tyson Comes to NJPAC, December 8

November 29, 2022

New Jersey Performing Arts Center (NJPAC) welcomes Neil deGrasse Tyson on Thursday, December 8, 2022, at 7:30 p.m. Spend a thought-provoking evening with astrophysicist, professor, and New York Times best-selling author Neil deGrasse Tyson of the Hayden Planetarium.
---