BWW Interview: Brian Remo Executive Director of UCPAC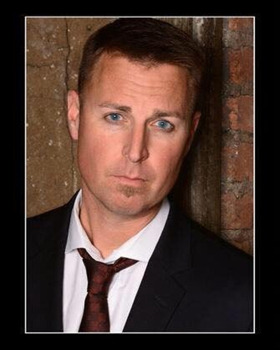 Originally from Wyckoff, NJ, Brian Remo was the Founder and Artistic Director of Fearless Productions, a resident theater company based in Rahway, New Jersey that mounted over 20 productions in a three-year span in every venue of the Union County Performing Arts Center (UCPAC). His passion for the theater, the city of Rahway, and his tireless work ethic landed him the interim position of Executive Director of UCPAC in 2015, and was officially named the Executive Director in 2016. A graduate of Delaware Valley University and father of four, Brian lives in Rahway with his life partner, Kristin. He continues to direct, produce, act, and occasionally... sleep.
Broadwayworld.com had the pleasure of interviewing Brian Remo about his position as Executive Director of UCPAC and some of the exciting events happening at the Center in Rahway.
Why do you feel the UCPAC venue is so unique?
While nearly every performing arts center strives for diversity and advocacy of the arts, strengthening of the community, and educational enrichment, in this our mission statement is quite similar to most. I believe our uniqueness lies in that we place artistic opportunity at the very heart of our mission statement. From a physical standpoint, I believe we are unique because we offer five specific and completely different venues within one organization. Our 1334 seat main stage, our 200 seat Hamilton stage, our 75 seat Fazioli Room, our 50 seat black box loft, and our lobby café makes us quite versatile and adaptable to any producer or patron.
What are some of the challenges of being Executive Director of a large performing arts center?
What I find most challenging about my position that I hold with equal favor is what I love most about my job. I feel that at any given moment I must be prepared to facilitate a wide range of responsibilities and skill sets. On Monday I may be building a set for a youth theater production, directing a musical on Tuesday night, addressing our Board of Directors in a finance committee meeting on Wednesday, writing a grant on Thursday and running the light board on a Friday night. It's the kind of job where you look back on a 70-hour week and wish you had 10 more hours to accomplish more.
Tell us about a few of the outstanding shows that have been performed since your tenure as Executive Director?
In October 2016, we welcomed Sinbad to our main stage for our first headliner sell out since Esperanza Spalding some years back. Most would say this was our most successful show in the past three seasons. We have welcomed many fine celebrities and shows since then, Tony Danza, Bebe Newworth, Vanessa Williams, John Popper, and LeAnn Rimes. All these are wonderful names for our performance resume. However, the show that I am most proud of would be when we presented String Fever in March 2017. The electric string Quartet from the UK not only put together an amazing show, but we partnered with the surrounding music programs for a youth workshop the next day and watching these artists connect with those kids was awe inspiring.
We have noticed that UCPAC has shows to suit everyone's tastes. How do you select productions and performers?
I am very lucky to have a supportive, diverse collaborative team. The Board of Directors, artistic committee, administration and staff as well as the patrons themselves all contribute. I feel if you make yourself accessible and approachable, the wisdom of the crowd will tell you what you need to do.
We'd love to know about a few of the shows you are looking forward to presenting in 2018.
In two weeks, it appears we will boast another sell out when we welcome the Champions of Magic to our stage. Grammy winner Jon Secada in February, Grammy winner Arrested Development in April, Sheila E.in August, Sole Defined in September and Jennifer Holliday in November are a few highlights on the calendar, but we literally have over 100 listed productions between rentals and presentations that should prove 2018 to be another exciting year. On February 10, we will be presenting a concert version of Gershwin's Porgy and Bess with the full orchestration and cast. This is a free concert sponsored by the Union County Board of Chosen Freeholders and the city of Rahway As part of their Black History Month celebration. I'm quite honored to be present for it.
What do you envision for the future of UCPAC?
I was interviewed a few weeks into my employment and someone asked me if I considered the Union County Performing Arts Center a roadhouse, production house, or rental house. I remember smugly answering that I wanted us to be extraordinary at all three. It was a few months later that I realized my main goal was to take part in establishing a strong identity for our organization. I see us continuing to improve our outreach within and outside our immediate community and preserving the rich history that the Union County Arts District and this facility holds. Over the past year, our youth theater program has developed substantially. There appears to be a need and desire for a safe, passionate and professional platform for young artists to explore, develop, and be inspired by the arts. I believe our facilities and artistic direction may very well allow us to be a forerunner in this specific area.
The Union County Performing Arts Center is located in the center of Rahway's bustling arts district, convenient to mass transit, restaurants and parking options. For more information and ticketing, visit their web site at: http://www.ucpac.org/. Follow them on social media, Facebook, Twitter, and Instagram.
Photo Credit: Courtesy of Brian Remo
Related Articles View More New Jersey

Stories

Shows
Marina P. Kennedy writes articles and reviews for Broadwayworld.com on productions in New York City and New Jersey. She is the Editor in Chief of (read more...)