Street Theatre Company Announces Winter Events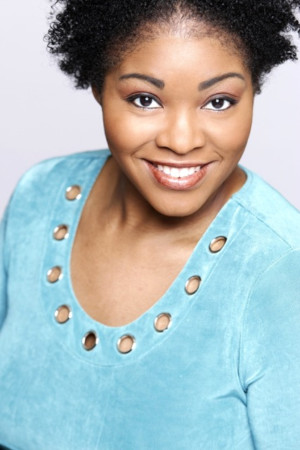 Street Theatre Company, in its twelfth year in Nashville, announces three upcoming events to ring in the new year and stay cozy with friends this winter. The first, a soiree announcing the 2018 season, Street Theatre Company's Glitz Gala will feature live cabaret style performances by some of Nashville's best musical theatre artists.
The annual fundraiser will include drinks, hors d'oeuvres, a silent auction and more. Hosted by Nashville stage veteran and Singer / Songwriter / Actor galore, Geoff Davin with special performances by Jennifer Whitcomb - Oliva, Mallory Mundy, Nancy Allen, Piper Jones, Ryan Greenawalt, David Ridley, Geoff Davin, Tyler Evick, Cameron Bortz, Chamberlin Little, and more, the Gala promises to ignite the audience with excitement for STC's upcoming season.
The event will be hosted at The Bistro at Emma, 9 Lea Avenue, Nashville, 37210. Single tickets are $ 30, dual tickets are $ 50 and can be purchased online through Evenbrite or at the door. More information can be found on STC's website.
One week later, STC hosts Simply Sequins a Cabaret by Jennifer Whitcomb - Oliva. Another Nashville theatre veteran and STC favorite, Whitcomb - Oliva will star in the solo production set to mesmerize the audience.
Announcing to her social media followers, Whitcomb - Oliva said, " Come play with me ! ! Join me @ streettheatreco for a whimsical Cabaret. Little of this, a lot of that, and all things musical and sparkly ! Unicorn shenanigans on the way ! " The show will be on Saturday, January 27 at 8 : 00 PM at STC's home in West Nashville, 6727 Charlotte Pike, Nashville, 37209. General admission tickets are $ 15 and are on sale now. BYOB
The third performance and first main stage show of the season will be The THREEPENNY OPERA IN CONCERT, set in Victorian London, the bitter tale is told of the predatory outlaw known as Mack the Knife. He secretly marries the daughter of Soho's underworld boss, but is soon betrayed by his sinister in - laws and sent to prison. After being freed by the police chief's daughter, he is again betrayed - this time by a prostitute - and sentenced to death. At the final hour he manages a reprieve from Queen Victoria herself, thus providing a menacing finale of ferocious irony.
A milestone of 20th century musical theater, The Threepenny Opera ( Die Dreigroschenoper ) rolls on unstoppably into the 21st. In their opera ' by and for beggars, ' composer Kurt Weill ( 1900 - 1950 ) and playwright Bertolt Brecht ( 1898 - 1956 ) transformed saccharine, old - fashioned opera and operetta forms, incorporating a sharp political perspective and the sound of 1920s Berlin dance bands and cabaret. Weill's acid harmonies and Brecht's biting texts created a revolutionary new musical theater that inspired such subsequent hits as Cabaret, Chicago, and Urinetown.
The show's opening number, ' Mack the Knife, ' became one of the top popular songs of the century. STC's Artistic Director Randy Craft says, " Historically, The Threepenny Opera is the cornerstone that defined Off - Broadway as a successful and legitimate theatre source and is the origin of the jazz standards " Mack the Knife " and " Pirate Jenny. " I'm excited for Nashville audiences to experience this classic and different form of theatre. This is a show for the common person. If you've ever felt the weight of the world on your shoulders, then you will relate to The Threepenny Opera. "
THREEPENNY OPERA IN CONCERT performances are February 9 - 10, 15 - 17 with a preview night on February 8th at STC's home in West Nashville, 6727 Charlotte Pike, Nashville, 37209. Tickets will be available soon. More information : www.streettheatrecompany.org or by calling ( 615 ) 554 - 7414. STC is proud to be supported in part by the Tennessee Arts Commission and the Metro Nashville Arts Commission.
STC is a professional non - profit arts organization dedicated to pioneering innovative modern theater in Nashville. Our aim is to engage our audience with universal stories that speak to the human experience and challenge conversations, to support local artists, to provide arts education to children of all ages, and to foster a new generation of theater arts participants and supporters.