A New Year of Theatre Comes to Verge in 2018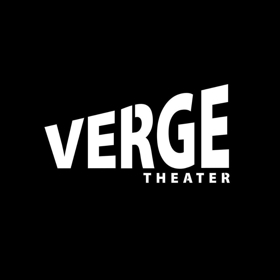 The latest season at The Verge is set to open September through August. Multiple shows, amazing performances, and wonderful crowds have been a regular thing this season, and they're only a third of the way through!! What does this mean for you in 2018? Tons more theater, that's what.
In January the Bozeman Improverts are back with Improv On The Verge Monday nights. The Improverts give the biggest laughs for the fewest bucks! Guaranteed to be a hilarious start to your week. Popular Improv games are played, in the style of the TV show "Whose Line is it Anyway?", as well as long-form Improv. Everything is created on the spot and based on audience suggestions. Upcoming shows are January 8 and February 5 & 19 at 7pm. Tickets for Improv are $7 in advance (vergetheater.com or in person at Cactus Records) or $9 at the door. Check the Verge website for more Monday Night Improv throughout the regular Season! Recommended for ages17+
And since the Bozeman Improverts love the challenge of working without a net, they'll be back on the Main Stage in January for a 3 night run aptly named Random Acts Of Improv! This tight rope act of Long Form Improv finds the Improverts asking the audience to concoct made up titles to a play. At the beginning of the performance a random audience member will choose one of the titles out of a hat. Then, armed with only a title, the Improverts create a full-length play before your very eyes. This is a Verge original that is not to be missed. Random Acts Of Improv runs 3 nights only: Thursday, Friday, and Saturday, January 18-20 at 8PM. Reservations are $7 in advance (vergetheater.com or in person at Cactus Records) or $9 at the door. Recommended for ages17+
February finds Verge Theater and Bozeman Actors Theatre collaborating to produce Doug Wright's fabulous play, I Am My Own Wife. Based on a true story, and inspired by interviews conducted by the playwright over several years, I Am My Own Wife tells the fascinating tale of Charlotte von Mahlsdorf, an elegant and eccentric 65-year-old German transvestite who, against all odds, hid from the Nazis in plain sight as a woman, and who managed to survive both the Nazi onslaught and the repressive East German Communist regime.
Winner of the 2004 Pulitzer Prize for Drama and 2004 Tony Award for Best Play, I Am My Own Wife is a one-man play starring Ryan Lawrence Flynn in over 30 roles, directed by Kari Doll. Shows run Fridays and Saturdays at 8PM from February 2 - 17. Tickets for I Am My Own Wife are $14 in advance (vergetheater.com or in person at Cactus Records) or $16 at the door. Recommended for ages17+
In February they will also be running the hilarious, surprising, captivating and popular Silly Moose Improv Show For Kids! Adults shouldn't have all the fun (but they are welcome too), so on Saturdays in February they'll be opening up the Family Stage for this fun and interactive Improvisation show for kids and parents alike. The kids are encouraged to get crazy, shout suggestions and become a part of the hilarity on stage. Adults can just sit back, enjoy, and watch the mayhem ensue. Just like the Improv on the Verge shows, but with a G rating!! The Silly Moose Improv Show runs on Saturdays at 3PM from February 3 - 24. Tickets are $7 in advance (vergetheater.com or in person at Cactus Records) or $9 at the door. Children 2 and under are FREE!
And don't forget to sign up for any of the upcoming classes for Kids, Teens, and Adults! Coming in January for kids K-5, they will be offering Musical Theatre and/or Comedy Improv. Go to vergetheater.com/education for more info
They're also offering Teen Theater for grades 9-12. The production will be The Madwoman of Chaillot, a poetic satire by French dramatist Jean Girauddoux. The play is a fast-paced satire, with exquisitely written banter and interesting characters. Although it was first performed in 1945, it is still extremely relevant. This play is a well-crafted comedy that will keep the audience laughing as they consider important questions about greed, political agency, and who/what they value as a community. All teens who register get a part in the teen theater production. Auditions are held for specific roles at the first rehearsal on January 16. Rehearsals are Tuesdays-Fridays from 4:00-6:00 pm. We understand that teens are busy and are happy to work around conflicts! Go to vergetheater.com/education for more info.
Teens can also register for Teen Improv Classes which run from January 8 - March 5. Advanced and Beginner classes available.
And last, but not least they will be offering classes for adults in the following: Improv, Acting, and Directing. There is tooooo much information about all of these classes to list here, so go to vergetheater.com/education to find out about all of the educational opportunities. They'd love to pass on their knowledge to you! So come take part in a theater ADVENTURE, and sign up for a class!
Visit vergetheater.com for reservations and more info about the entire 2017-2018 Season.
Related Articles View More Montana

Stories

Shows
More Hot Stories For You