Three Carbonell Award Honorees Team up for Special Engagement March 2nd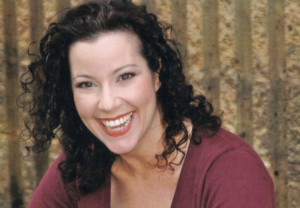 The Delray Beach Playhouse announces an exciting, special engagement for one night only on March 2nd, Laura Hodos & Shelley Keelor SING THE GREAT AMERICAN SONGBOOK COLLECTION with Music Director, Caryl Fantel.
Carbonell Award honorees, Laura Hodos and Shelley Keelor with Music Director Caryl Fantel will team up for an unforgettable evening of music to benefit The Children's Theatre at the Delray Beach Playhouse. The show includes hit songs such as, "Don't Rain on My Parade," "Someone to Watch Over Me," "There's No Business Like Show Business," "Night and Day," "At Last," "My Favorite Things" and many more made popular by legends, Irving Berlin, Cole Porter, Judy Garland, Ethel Merman, Marilyn Monroe and others.
ABOUT Laura Hodos
Orlando-based, Laura Hodos is a three-time Carbonell Award nominee for her work in RUTHLESS! Recently, Laura was seen in the new Frank Wildhorn musical, BONNIE AND CLYDE (Asolo Repertory Theatre, Sarasota), in the premiere production of JOLSON AT THE WINTER GARDEN (Maltz Jupiter Theatre) and the remount in Los Angeles at the historic El Portal Theatre. Other area credits include SHE LOVES ME at the Hollywood Playhouse with the Caldwell Theatre Company and BOMBSHELLS at Actors' Playhouse. She has performed all 27 songs as the title character in ALWAYS, PATSY CLINE (Penobscot Theatre in Bangor, Maine and the Titusville Playhouse). Laura was seen haunting American Stage Theatre in St. Petersburg, Florida as 'Elvira' in their production of Noel Coward's brilliant comedy, BLITHE SPIRIT. She returned to St. Pete as 'Sheila' in HAIR (winner of a "Best of the Bay" award) and 'Rona Lisa Peretti' in the 25th Annual PUTNAM COUNTY SPELLING BEE with American Stage in the Park. Laura is a frequent performer with the Orlando Philharmonic Orchestra, first as 'Marian' (the Librarian) in THE MUSIC MAN (a role she reprised with the Jacksonville Symphony), then with the talented Michael Andrew in FLY ME TO THE MOON. She was also the 'Beggar Woman' in OPO's production of SWEENEY TODD, which co-starred Faith Prince and Davis Gaines.
ABOUT Shelley Keelor
Shelley Keelor was honored along with the ensemble cast of THE WORLD GOES ROUND (MNM Productions) with a 2017 Carbonell Award for Best Ensemble. She also received a Silver Palm Award, had the honor of being named, "Best Supporting Actress" by New Times Best of Broward-Palm Beach and was nominated for a Carbonell Award for her role as 'Margaret White' in CARRIE, THE MUSICAL (Slow Burn Theater Company) Keelor is a native of Louisville, Kentucky, and recently moved to Florida from NYC. She has performed at Riverside Theatre and The River Club in Vero Beach. Her New York and national credits include: PUMP BOYS AND DINETTES, SCHMIDT AND JONES' ROADSIDE, CABARET, ALWAYS PATSY CLINE, SOCIAL SECURITY, THE MUSIC MAN, KISS ME KATE, THE FANTASTICKS, Will Rogers FOLLIES, and HONLY TONK ANGELS, which debuted at the Piccolo Spoleto Festival. Internationally, Keelor gave solo performances in Italy, and with the Istanbul State Symphony Orchestra in both Istanbul and at the famed Aspendos Amphitheater in Antalya, Turkey.
ABOUT MUSIC DIRECTOR, Caryl Fantel
Caryl Fantel is a Carbonell and Silver Palm Award-winning music director, piano accompanist and vocal coach with more than 25 years of experience working with celebrated performers and musicians at theatres, concert halls and other venues around the U.S. Highlights from her extensive music direction credits include preparing the students from Marjorie Stoneman Douglas High School for their inspiring performance on the 2018 TONY AWARDS at Radio City Music Hall; Theda Bara and the Frontier Rabbi Off-Broadway; the post-Broadway regional premiere of HOLIDAY INN at The 5th Avenue Theatre in Seattle; the Carbonell-winning production of Assassins and the critically acclaimed PASSION with Zoetic Stage at Miami's Adrienne Arsht Center for the Performing Arts; THE HUNCHBACK OF NOTRE DAME, SPRING AWAKENING and other productions with Slow Burn Theatre Company at the Broward Center for the Performing Arts in Fort Lauderdale. Fantel served as Resident Music Director for the Cohoes Music Hall in New York's Capital District for five years and staged multiple concerts and readings of new musical works at Palm Beach Dramaworks, Theatre Lab at Florida Atlantic University and The Arts Garage in Delray Beach. She spent nine years as Music Director of South Florida's Carbonell Awards ceremonies and served as Associate Music Director and Pianist for the Florida tour of Stars of David, produced by New York-based Daryl Roth Productions.
ABOUT DELRAY BEACH PLAYHOUSE AND CHILDREN'S THEATRE
With a prime location on Lake Ida, the 238-seat Delray Beach Playhouse has presented exceptional community theater for over 70 years. Main Stage Plays, Musical Memories, Interactive Studio Theatre and Children's Theatre have been Playhouse mainstays. Newer series offering outstanding music performances by actors and vocalists from South Florida, to Chicago, to Broadway include: Feelin' Groovy Nostalgic Concerts, Artists Lounge Live and The Cabaret.
In 1997, approximately fifty years into the Delray Beach Playhouse's rich history, a children's theatre program was initiated to fill a void in Palm Beach County's cultural offerings, and the response was astounding. What began simply as acting classes with seven children under the direction of Miss Dolly, soon evolved into a full, performing arts curriculum of acting, stage movement, voice, dance and a multi-faced staff of accredited professionals in their respective fields. Enrollment virtually doubled every year, and soon, the Playhouse found itself hosting hundreds of young people in classes and on its stage. As the children's programming grew, so did the need for more space to accommodate after school and weekend programs. In 2005, 4,000 square feet of performance area was added as an annex to the main theatre.
Today, the Playhouse hosts classes during the school year to help students prepare for advanced theater opportunities. During the summer, the Playhouse produces more than 20 performances of an annual children's theater show and offers a Summer Fun Camp, where children get a chance to experiment in all facets of the theater, including dancing, singing and acting, in a relaxed, less stressful environment. Performing before thousands of children from all over Palm Beach and Broward County, the students get an intensive theater experience no other summer camp provides.
For information on programs and services, call 561-272-1281 or visit http://delraybeachplayhouse.com/.