Click Here for More Articles on DEAR EVAN HANSEN
BWW Interviews: RACHEL BAY JONES On Connections, Theater's Impact, and How Art Will Save Us
Imagine giving your heart and soul, deconstructing the difficulties of depression, anxiety, overwork, and suicide, to the literal brink of a human's capacity - to the extent that physical therapy becomes an addendum to the fact. And then doing it twice in one day. A Saturday. Somehow, supermom (of both her daughter, and Evan Hansen) and 2017 Tony-winner Rachel Bay Jones took the time between to answer some questions, laugh about her Berlin production of RENT in 1999, and shed light on some of her more mysterious, and fascinating, chapters in one of the most radiant and hope-filled interview I've gotten in a long while. We talked on her home town, where she'll be performing with Seth Rudetsky in the Parker Playhouse's Broadway Series this Friday, we talked about her insights of an international theatre, and, of course, how this role has grown with her over Dear Evan Hansen's four years.
---
BWW: Right now, you are in a show that is truly one of the first discussing social media, online presence, and the power behind that - the same season you opened on Broadway, one of the most original shows Broadway has seen in a while, Natasha, Pierre and the Great Comet of 1812, got a bit of whiplash from the same online power that's being discussed. How do you view Twitter, Facebook, all of the resources online? Are they a positive or negative tool today?
Rachel Bay Jones: I think it depends on how you use it. We've all experienced both the up and down sides of the power of social media. What I see a lot of is that it's an incredible way to connect with people in this day and age when we're all so busy and we don't have the ability to see the people that we wanna see. I'm seeing (that is a positive expression of this especially) in the kids, and the parents and full on adults, that we're able to find a community, that's not limited to us by geography. We're able to build a community of people who appreciate each other for reasons other than proximity. That can be a really beautiful thing.
What that does, though, is it allows us to create these personas that can veer pretty wildly away from reality. And that, of course, has a tremendous effect on us, as for manufacturing our ideal personality (laughs) Getting farther and farther away from who we actually are, and what are the implications of that? What are we doing to other people by presenting ourselves as these perfect creations?
BWW: You've been playing Evan's mom, Heidi, almost four years, various venues and to various Evans. You've said it doesn't get easier, that there are still hard days - but so much in your life has to have changed. How have you grown around Heidi, or vice versa?
RBJ: Heidi changes all the time. Which is what's so beautiful about the script, and how the show has been directed, and has been allowed to grow and flourish - it is a breathing organism. That these people can change. As I get a new son in (several times now), you realize to be a mother to this person, I would have to be subtly different in these ways. Not just mannerisms, but the way that I parent this child would understandably have to be different. I know who Heidi is, but how would Heidi parent this Evan? It's continually a challenge, and an exciting one, as we get new Evan's in. There's always an alternate Evan, so there are two Evans on in any given week. It's been a roller coaster, but a great one.
BWW: Looking back at your experiences, when you were Evan's age, way back when you joined Florida Atlantic University's production of [William] Inge's Picnic. To do so, you ended up dropping out of classes at Spanish River High School -
RBJ: I did...
BWW: How did you make that decision?
RBJ: I can't say that's the smartest decision I've ever made (laughs) I would not advise that! I was kind of a troubled youth and theater was the one place where I felt right. I've grown into that in other areas of my life, but when I was a teenager, as so many of us do, we find a niche. We find a place where we can not just feel comfortable, but we can grow, and we can grow in a healthy way. I think that's really beautiful. It kept me out of trouble in a lot of other ways and saved my life, that I could have this place to go and express and connect and find art and find purpose and meaning in my life. I think those are the most important things that we can do, throughout our lives, but young people - it keeps us from being aimless and running into walls all the time. And feeling hopeless. I found something that allowed me to not feel hopeless anymore, that's gorgeous. At the time, I thought it would be a really great idea instead of high school (laughs) I've kind of regretted that decision quite a few times over the years. You know, we all have different paths (laughs)
BWW: When you remember how you felt, and moving from a troubled youth into a safer area, has that helped you understand the character you have to mother, and trying to look at it from that different perspective?
RBJ: Of course, and it's helped me as a mother, too. Interestingly, doing this show - I have a teenager now - as my daughter has grown into her teenage years, has kept my eyes open. That's one of the most important things that we can do as parents, if we do nothing else, to keep our eyes open. To not be complacent, to not feel that we have to be right all the time. To recognize that we need to really look at our child and really see our child. That's one of the most important messages that I am getting from this show, that I get and I know the audience gets, is that we really need to see each other. Parents need to see their children, and children can see parents for the human beings that they are. Especially teenagers.
What we get a lot of from our audience is that is that this show is facilitating communication with parents and children at a time when there is naturally a great division and a separation. It's creating this beautiful bridge where parents and their teenagers can talk to each other about these issues that need to be out in the open, and teenagers can really feel that their parents are allies in this very isolating time.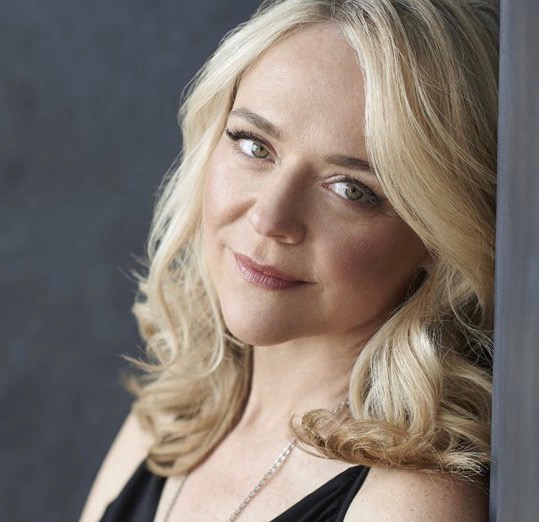 BWW: On the other side, not just what you're getting from the show - You once said you're, "Always going for the discomfort."
RBJ: Yeah!
BWW: I love that quote of yours. You've said it about your work in Dear Evan Hansen. Pippin was similar, with your approach to the unconventional. How do you think others can take that into account, and develop their own art?
RBJ: Well, that's where the juice is, that's where life is. Nothing is ever 100% anything. Nothing is black and white, there's always grey in there, there's always a backside to whatever fabulous thing, and always a flip side to whatever horrible thing. So what's in the middle there? When you walk on that line that teeters on the edge of neither good nor bad, the "I can't decide if this is funny or heartbreaking"... That's when I feel like we're closest to the bone, closest to the truth. That's what art does. It gets us where we can really connect to what this life is. Who we are to each other. What is the truth? What's really going on here? And it's always juicy. There's always a lot going on. So the more we can pack into any moment, the more we can relate, on a deeper.
BWW: You're someone who very much knows how to explore these things, especially when you explore other styles like your ShowFolk. Will you be escaping the city-life sometime soon, after Crash and Burn films, and your current run ends?
RBJ: Will I be planning to escape the city life?
BWW: You once said you escape every once in a while!
RBJ: I do, I do (laughs) I try so hard. Every night when I go to bed, I get on the real estate apps and look at cute little houses in the mountains, and on the beach! I wanna travel, and you know, sure. But for now I'm in the city six days a week except for when I get to come down to Florida and do fun concerts in the sun for twenty four hours (laughs).
BWW: Another fascinating thing that I've always respected about you is your career moving from New York in the early 90s, to Berlin to Miami and finally back to the Great White Way. As somebody who's seen so many twists and turns, what's your advice to those young performers, singers, artists, looking at what comes next?
RBJ: It's important to remember why you're doing it. To have a reason that's outside of yourself. That connects you to the world, that's not just about 'I want to satisfy me' and 'I want people to look at me'. It's very easy to slip into that as a performer. On the surface, that's what it looks like, right? I'm standing up here and everybody's looking at me, and I'm singing and dancing and I'm acting and you're looking at me and I get all the good stuff that comes from the applause. But really, really, why you're doing it. That's the question to ask yourself. There needs to be a deeper meaning behind everything that drives us, in order for it to drive us, in order for it to be the reason that we wake up in the morning and the reason that we keep going and the reason we keep going when it's hard.
For me, it's all about connection, it's all about connecting. It's all about showing people how we're all one, how we're all the same, how we're not alone. To analyze this, to look at this, really LOOK at yourself, look at your life, really love each other. All of these big, big issues. I want people to see that. I wanna feel it from you and I want to give it to you.
What I think is important as actors, what I got from running away from New York and doing theatre everywhere else on the planet, is that it's important to do it somewhere else too. It's important to not just do it in New York. We think that oh, we want to do theatre, we want to do acting, we have to do it in these geographic locations. Because that's where Broadway is, that's where the money is.
Honestly, somebody once told me, "Your hometown needs that. Your hometown needs you there, too." People need theatre in small towns. People need theatre in smaller cities, in different cities. We need it everywhere. It's important as an artist to remember that. It's not just about going for the brass ring - sometimes the brass ring is right there, sitting at home.
BWW: At the end of the day, when you look at the next generations of actresses, what do you hope they know, and what do you want to tell them about creation?
RBJ: I feel that it's harder, confusing time right now, people are so divided, people are so scared, this is when we need artists. This is when the artists rise and save the world.
Rachel Bay Jones will be performing with Seth Rudetsky in Fort Lauderdale on February 16th at the Parker Playhouse. Tickets can be purchased online or at the door.