Where Are They Now? KATIE CALLAWAY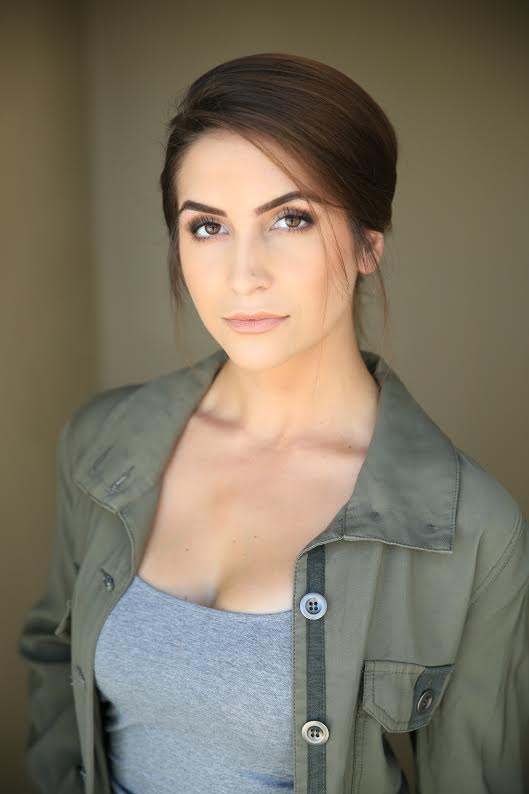 You can't help but fall a little bit in love with Katie Callaway as you get to know her. Sure, she's beautiful and you may find yourself caught off-guard by that alone, but as you learn more about her, talk to her about her life's dreams and ambitions, you immediately sense that there's far more to her than her beauty pageant looks (which have resulted in more than one tiara being placed upon her head).
Katie Callaway is the real deal. She's passionate about her pursuit of art - as an actress in Nashville she made a name for herself on local stages and now that she's living in Los Angeles, she's becoming a much sought-after name for film and TV projects - but she's just as serious about, as corny as it may sound, just being a good human being.
If anything, she personifies the modern notion that a woman can be both beautiful and substantive (something we Southerners have been well aware of for generations, let me assure you), carefree and down-to-earth. Have a conversation with Katie and you are likely to be amazed by the depth of her intellect and the easy, almost carefree, charm with which she approaches life.
Nashville's loss, to be certain, is LA's gain and while we certainly miss her here at home, we look forward to what lies ahead for this vibrant, talented young woman. Read on, gentle readers; we think you'll be just as impressed as we are by Katie Callaway.
Tell me about your current life in LA and what prompted you to make that move? Living in Los Angeles is nothing short of interesting (I never thought I'd have dinner and converse about football with Randy Jackson and then see a random woman puking on a public street within five minutes of one another), but I absolutely love it. What prompted me to move here? I guess the answer is hardly surprising, but it was to advance my acting career in hopes of performing full-time. It took a lot of thought, prayer, meditation, and hard work to make the move as feasible as possible, but I'm so thankful to be out here working with some phenomenal individuals in the entertainment industry.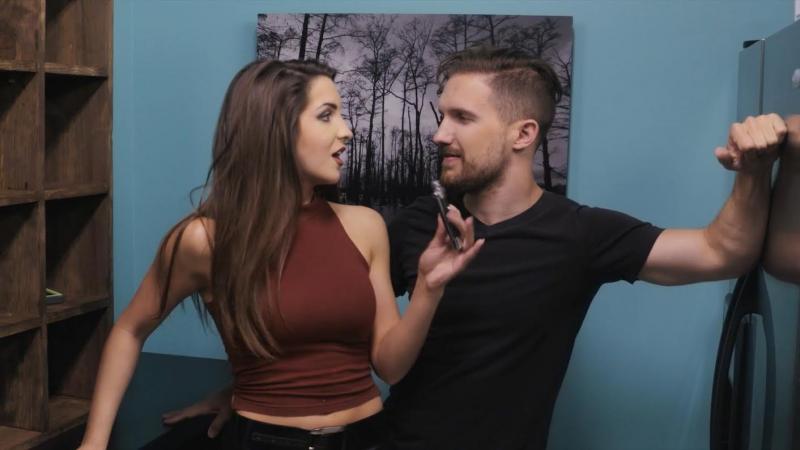 What brought you to the Nashville/Tennessee theater scene in the first place? Well, I'm originally from the Brentwood and Franklin area. I've lived in Georgia, Florida, and Alabama, but it seems that I somehow always ended up back in good ole Tennessee. I went to Ravenwood High School in Brentwood and was extremely active in their theatre, choir, and Speech & Debate programs. Once I graduated, I attended Auburn University (War Eagle!) for Musical Theatre my freshman year of college. In the spring semester of that year, I had an odd intuition to apply and audition for Belmont University's musical theatre program in Nashville. If I'm completely candid, I didn't think I'd be accepted as a Musical Theatre major at Belmont due to the outstanding caliber of talent their roster of students had. Suffice it to say, once my audition was reviewed and I was accepted in the musical theatre program, it became a no-brainer to transfer and move back to Nashville.
During the school year, I was in Belmont's productions, but during the summer I wanted to extend my resume and work in the theatres around the greater Nashville area. Doing shows with Pull-Tight Players and Towne Centre Theatre were always such valuable experiences where I was able to perform, add to my resume, and make long-lasting friendships in the Nashville theatrical scene. Staying close to Nashville in the summer also allowed me to audition for film and television opportunities that might not have happened if I had summer stock work in another state. That alone has proven to be so valuable to my current situation in Los Angeles.
How did your time here prepare you for where you are now in your career arc? Where do I begin?! My preparation has never ceased, as I'm constantly working to better myself and get ready for the next opportunity ahead. With that said, I think if anyone is serious about being a professional artist, they absolutely need to capitalize on the opportunities in their current city. If it weren't for my performing experiences in Nashville, I know I wouldn't feel nearly as prepared to tackle acting scene in Los Angeles. I learned a lot of very valuable tools that have allowed some bigger industry professionals to take me more seriously than other actor transplants. Also, joining the union (SAG) was all through work I had acquired in Tennessee, and that helped me immensely before my transition to California.
What's your most vivid memory of your time in the Volunteer State? It's nearly impossible for me to choose a single specific memory since a lot of my life was spent in Tennessee. A few that pop in my mind would be when I booked my first recurring role on a network television show in 2015 (Nashville), when I graduated from Belmont University in 2014, and when I became eligible and joined the Screen Actors Guild as a professional actress. With each one of those experiences, I was surrounded by loving and supportive people. Carrying that same love and support out to the West Coast has proven so incredibly valuable and important.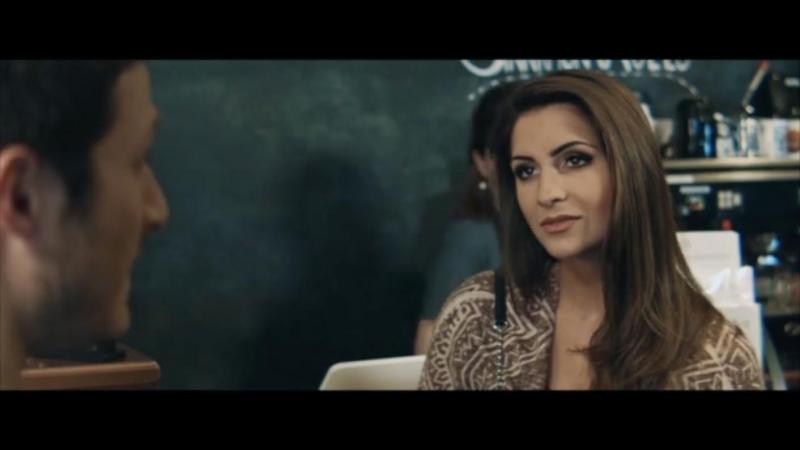 Who were some of the people in Nashville/Tennessee who had a lasting impact on you and/or your career? Since my parents still reside there, they are both at the TOP of the list. I will never EVER take for granted how amazing it is to have two parents who support such a risky career choice, and who taught me the value of kindness, hard work, and discipline in everything I do. I'm so thankful for them! In addition to my family, my previous professors have a continuous impact in my decisions as an artist. Jo Lynn Burks and Ryan Greenawalt at Belmont University are two people that I truly consider mentors and friends who taught me so much about performance AND simply having a good heart. On a similar note, my three best friends back in Nashville have never given up on being my biggest cheerleaders (Nina D'Eramo, Maggie Rubenstein and Nicole Bright). You can't have great self-expression without first a "self" to express, and my friends have absolutely played a pivotal role in shaping me in to the woman I am today. I also have to mention Mark Block and Jolene Holland at The Block Agency for being the absolute BEST agents to work with in the southeast! So thankful that they are able to keep me busy with auditions, even from thousands of miles away!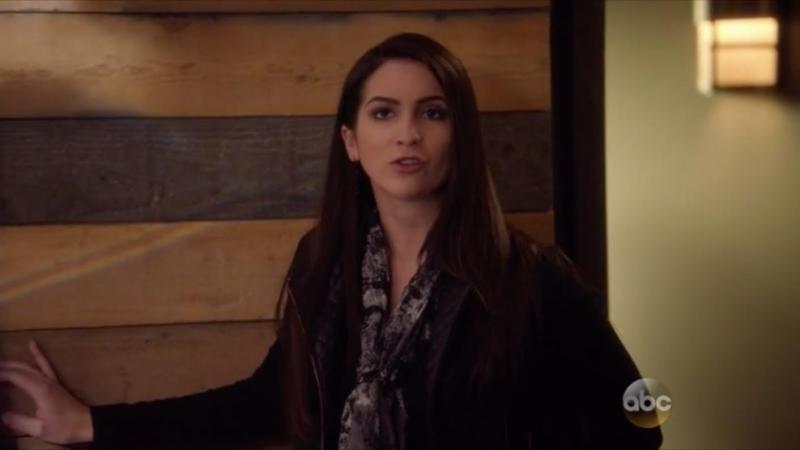 From your perspective, what advice would you give to someone taking their first steps to becoming a part of the theater scene here in Nashville? There's no time like the present! Get out there and audition! I vividly remember making notes in my planner about various auditions and I'd do my best to attend as many as I could. If I couldn't audition for a specific show, I'd attempt to see a performance and meet the cast & crew. If you are cast in a show and have the honor of working with a theatre, show up to rehearsals/performances with a good and professional attitude. People talk. If you're a pain to work with, nobody will want to cast you in the future - regardless of your talent level. At the end of the day, theatre is fun! If you work hard and make great friends in the process, it's a win-win for everyone! And you never know what those friendships will lead to. If it weren't for a friend I met through doing a community theatre show in Franklin, she wouldn't have introduced me to her friend in Los Angeles who THEN introduced me to my now-agent at the nation's best commercial agency, Hugh Leon with Coast to Coast.
And what would you say to someone thinking about moving to the West Coast? If you're ready, do it! You've got a friend in me here! If you're not ready, don't. It sounds simple enough, but I think a lot of people move to big cities with even bigger expectations before they've prepared their hearts, minds, and (especially in Los Angeles) wallets. This is a very hard city to live in. There's no way to cookie cutter around that fact - especially if you're coming out here to pursue acting. The saying goes, "luck is when opportunity meets preparation." There is a lot of opportunity in Los Angeles, but if you aren't prepared then there's no point in exposing yourself to the opportunity in the first place. And "preparation" could mean different things for different people. Are you mentally prepared for rejection? Are you financially prepared to live in an expensive city AND get those $800 headshots your agent asked you to get? Is your resume and reel prepared to show you off it the best light possible? At the end of the day, there's no exact formula for moving out to California and finding success. And if it exists, please let me know. But if you have the passion and self-discipline to make your dreams become a reality, it'll happen when it's meant to happen. Nobody should ever give up on something they can't go a day without thinking about, and the power of positive thinking is incredible. I have to remind myself of that on a daily basis!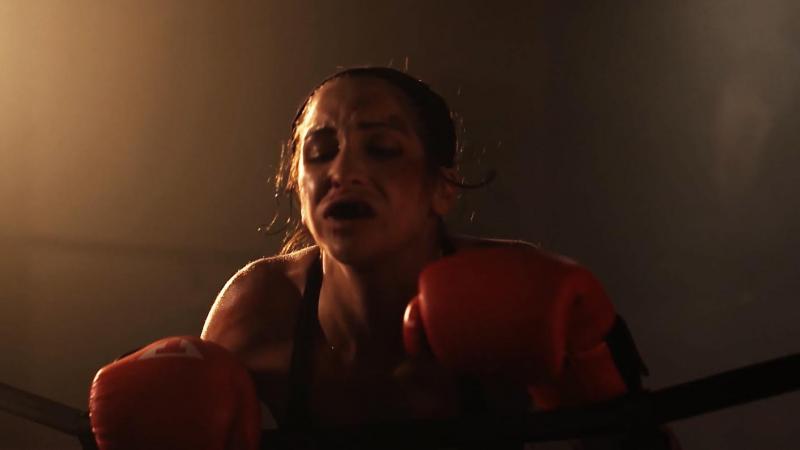 Were you as prepared for the life-changing possibilities that you encountered as you thought you were before you moved? Someone can prepare themselves SO incredibly much and still be surprised by a lot that happens in their move. That was no exception with me. I had some great surprises in my first year living in Los Angeles (signing with some of the top agents and managers in the industry), and some very difficult surprises to deal with as well (loss of a family member, health issues, adjusting to make new friends in a new city). I think that's just life, regardless of where you reside. Thankfully, I've been blessed with incredibly think skin and a "play the hand you're dealt" attitude which definitely helps me be more equipped for a city like Los Angeles. Also, having friends who are not in the industry here has helped keep me so grounded. Finding friends who couldn't care less about the SAG Awards is oddly refreshing.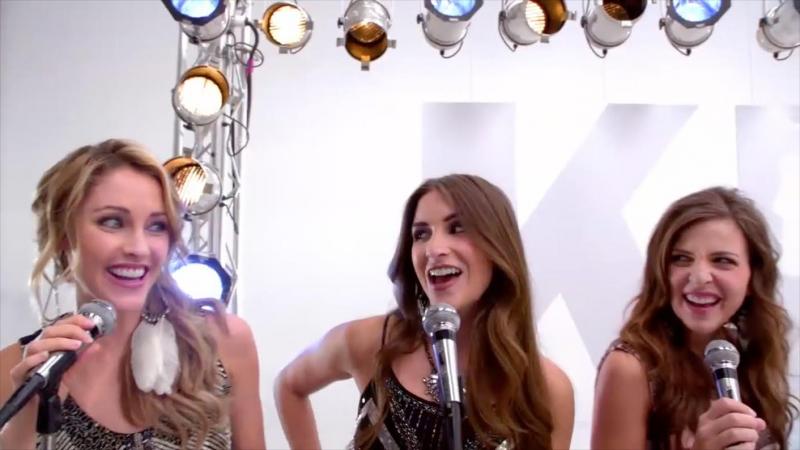 All about Katie Calloway: Katie is a SAG/AFTRA-affiliated actress from Nashville, Tennessee (currently residing in Los Angeles, California) who has a strong passion for the performing arts. After studying at Auburn University for one year, Katie transferred to Belmont University to finish out her studies and graduate with a Bachelor of Fine Arts in Musical Theatre. During her time at Belmont, Katie appeared in six different musical productions, including the first ever collegiate production of Les Miserables.
Katie was an active competitor for Belmont University's Speech and Debate team, and now holds multiple state championship titles for different competitive events as well as a first place national championship title in Dramatic Interpretation in 2014.
Katie served as a key participant in several master classes and workshops by Broadway influences such as Jason Robert Brown (composer of The Last Five Years, Songs for a New World, Parade, and 13), Benj Pasek & Justin Paul (composers of Dear Evan Hansen, Edges, Dogfight, and A Christmas Story), Merri Sugarman (casting director for Jersey Boys and Les Miserables), Tina Marie Cassamento (casting director for Beauty and the Beast and Shrek the Musical), Ted Chapin (President and Executive Director of Rodgers & Hammerstein and previous chairman of the American Theatre Wing), Judy Blazer (Broadway actress in which credits include Titanic and A Gentleman's Guide to Love and Murder), and Jen Waldman (Artistic Director at the Hangar Theatre and a part of the Original Broadway Cast of Wicked). Katie actively practices the acting techniques of Stella Adler and Sanford Meisner, as well as Catherine Fitzmaurice voicework.
In 2012, Katie represented the city of Nashville as "Miss Nashville" in the Miss Tennessee pageant for the Miss America Organization. In October 2014, Katie held the "Brentwood" title for the Miss Tennessee USA pageant, a preliminary to the Miss USA and Miss Universe pageant.