Latest News on Jen Waldman
Jen Waldman News
HADESTOWN North American Tour is Coming to The Fabulous Fox Theatre in October
by Chloe Rabinowitz - Aug 30, 2022
The HADESTOWN North American Tour is coming to St. Louis at the Fabulous Fox Theatre October 11-23, 2022. Produced by Mara Isaacs, Dale Franzen, Hunter Arnold, and Tom Kirdahy, Hadestown is the most honored show of the 2018-2019 Broadway season.
Transcendence Theatre Company Presents THE GALA At Jack London State Historic Park
by A.A. Cristi - Aug 9, 2022
For the third production in their 2022 season of original outdoor musical revues, Transcendence Theatre Company will present THE GALA, September 9 - 18,  at Jack London State Historic Park in Glen Ellen, CA. Tickets for THE GALA are available now at bestnightever.org.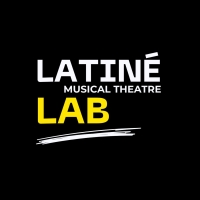 The Latiné Musical Theatre Lab to Host Inaugural Table Reading Series
by A.A. Cristi - Jun 9, 2022
The Latiné Musical Theatre Lab, an organization that develops and advocates for new Latiné-written works of musical theatre in order to radically change who gets to tell musical stories on stages across the country, is presenting its first ever Table Reading Series.
BWW Interview: Becca Brunelle of ACCIDENTALLY ON PURPOSE at The Green Room 42 on March 9th
by Stephen Mosher - Mar 2, 2022
Becca Brunelle waited until the time was create her first-ever solo show. She just had to wait until there was a purpose to do a Becca Brunelle cabaret. There is.
Laura Bell Bundy, Kimberley Locke & More Announced for The Green Room 42 March Lineup
by Chloe Rabinowitz - Feb 25, 2022
The Green Room 42 has announced their March line-up for in-person performances. Located inside YOTEL Times Square (570 Tenth Avenue, Fourth Floor), The Green Room 42 is Broadway's newest and most spacious cabaret club.
Florida Repertory Theatre Offers Virtual Story Slam Taught by Mark Shanahan
by Chloe Rabinowitz - Mar 4, 2021
Florida Repertory Theatre will offer a Virtual Story Slam class for adults 17 and up taught by Broadway actor and regional theatre director & playwright, Mark Shanahan. The virtual class meets Tuesday nights from 7 PM to 8:30 PM March 16 through April 6, and culminates with a Virtual Story Slam on April 10th at 4PM.
Travis Moser & Drew Wutke Will Release New Sondheim EP Oct. 23
by Sarah Jae Leiber - Oct 19, 2020
Cabaret, concert and recording artist Travis Moser will release his latest EP So Many People: The Sondheim Sessions on Friday, October 23rd.
BWW Interview: Priya Mahendra of THE PRINCESS POSSIBILITY PROJECT
by Stephen Mosher - Sep 22, 2020
Singing actress Priya Mahendra presents a series of videos inspired by the Disney Princesses, and makes an artistic statement for everyone who ever took inspiration from Belle, Jasmine, Ariel, or any of the other famous Princesses.
Julie Andrews, Randy Graff, Max von Essen and More to Take Part in Interview Series Hosted by Marcia Milgrom Dodge
by Chloe Rabinowitz - Jul 1, 2020
Bay Street Theater & Sag Harbor Center for the Arts have announced the eight-part online interview series, Backstage with MMD: Random Notes & Anecdotes From Productions Directed By Marcia Milgrom Dodge.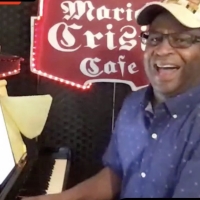 VIDEO: Join the Showtunes Sing-a-long with the Marie's Crisis Weekend Warm-Up
by Nicole Rosky - May 22, 2020
This week's Weekend Warm-Up will be led by Marie's Crisis pianist Kenney Green, with special guests Drew Wutke and Randy Taylor! Tune in today at 4pm to join the piano party!
Jen Waldman Videos