Reggie Lee And Bree Turner Featured In Industry Reading Of GUILTY UNTIL PROVEN INNOCENT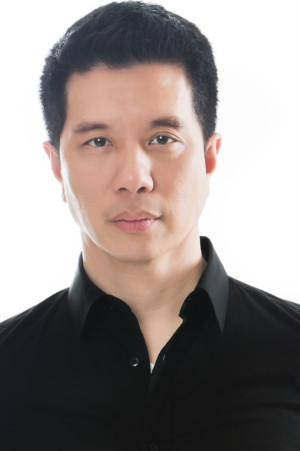 Reggie Lee and Bree Turner, stars of the NBC series "Grimm", are set to appear in an industry reading of playwright/actress Christine Toy Johnson's new play, GUILTY UNTIL PROVEN INNOCENT in Los Angeles on May 6. Directed by Terrence O'Hara ("NCIS", "Grimm"), the play will also feature Matt Pascua ("Rosewood", "Castle"), Rodney To ("Wilfred", "Parks and Recreation"), Jason Ma (Broadway's MISS SAIGON), Deborah Lew (Broadway's BEAUTY AND THE BEAST) and Danny Bruno ("Grimm").
GUILTY UNTIL PROVEN INNOCENT is the story of Sam Chey (Lee), a highly successful Cambodian American lawyer who, compelled by his ex-wife, an American ex-pat living in Cambodia (Turner), returns to Phnom Penh years after his parents fled the Khmer Rouge. There he embarks on a journey to find justice for a young man framed for murder (Pascua), grappling with the idea that corruption within the Cambodian legal system is status quo, and questioning whether or not he can save the day, the way his American psyche insists he can. Inspired by true events.
Reggie Lee's additional credits include "Prison Break", "Pirates of the Caribbean: At World's End", "Tropic Thunder", Broadway's CAROUSEL at Lincoln Center and MAN OF LA MANCHA(Sancho Panza) at Portland Opera. Bree Turner's additional credits include "The Ugly Truth", "9-1-1", and "Smashed".
Christine Toy Johnson is an award-winning writer, actor, director and advocate for inclusion. The Library of Congress included an anthology of her written work in the Asian Pacific American Performing Arts Collection in 2010.Her screenplay Jumping the Third Rail won a Meryl Streep/IRIS Writing Lab fellowship in 2016.As an actor, she looks forward to joining the Marvel Universe in season 2 of Iron Fist. www.christinetoyjohnson.com