Click Here for More Articles on 2020 AWARDS SEASON
Photo Flash: See SPRING AWAKENING, TREVOR, 'CHAVEZ RAVINE' and More Win Big at LA STAGE Alliance's 2015 Ovation Awards
The 2015 LA STAGE Alliance Ovation Awards, celebrating theatrical excellence and achievement during the past 12 months, were presented on Monday, November 9 at the Ahmanson Theatre at The Music Center. Among the many winners were the stars and creative team of Deaf West's SPRING AWAKENING, now on Broadway. Scroll down for photos from the arrivals, ceremony and after-party! (Click here for the full list of winners.)
Thirty-five awards were bestowed upon 18 different Southern California theatre companies. The most honored companies of the year were The Wallis Annenberg Center for the Performing Arts/Deaf West Theatre/Cody Lassen (Spring Awakening); Center Theatre Group (Chavez Ravine: An L.A. Revival, The Price, Luna Gale); Circle X Theatre Company (Trevor); Ebony Repertory Company (The Gospel at Colonus); Sacred Fools Theater Company (The Behavior of Broadus, a co-production with Burglars of Hamm and Center Theatre Group); Four Larks (The Temptation of St Antony); and Loft Ensemble (She Kills Monsters).
Other companies honored were 3-D Theatricals, Actors Co-op, Cabrillo Music Theatre, Coeurage Theatre Company, Los Angeles Performance Practice, The Pasadena Playhouse, Rogue Machine, Unbound Productions, and VS. Theatre Company. The Wallis Annenberg Center for the Performing Arts received the Best Season Award (Enter Laughing, Love, Noel: The Letters and Songs of Noel Coward, Spring Awakening).
Sarah Lyding, Senior Program Officer for The Sheri and Les Biller Family Foundation, presented the BEST Awards, including checks totaling $105,000 to the following LA theatre companies: Casa 0101 (also won in 2012), Center Theatre Group, East West Players (also won in 2013 and 2014), The Pasadena Playhouse, and Watts Village Theater Company. Additionally, Center Theatre Group presented the 2015 Sherwood Award for innovative and adventurous artists to Miwa Matreyek. This award is endowed by the Sherwood family and is accompanied by $10,000 to further Matreyek's artistic work.
The ceremony was hosted by French and Vanessa Claire Stewart, and this year's presenters included LA theatre luminaries (in alphabetical order) Keith Allan, Bekah Brunsetter, Lap Chi Chu, Guillermo Cienfuegos, Tim Dang,Abigail Deser, Robert Egan, Christina Elmore, Ann Closs Farley, Shirley Jo Finney, Brighid Fleming, David and Kiki Gindler, Harry Groener, Sofia Klatzker, Michael Kricfalusi, Deborah Lawler, Alan Mandell, Terence McFarland,Stephen Sachs, Oz Scott, Madhuri Shekar, Trent Steelman, Seema Sueko, Jose Luis Valenzuela, and Kirsten Vangsness.
Founded in 1989, the LA STAGE Alliance Ovation Awards are the only peer-judged theatre awards in Los Angeles. Voters are Los Angeles theatre professionals who are chosen each year, through an application process, by the Ovation Rules Committee. The list of nominees is determined by a tabulation of scores conducted by Green Hasson Janks. This year's Ovation Award eligibility period ran from September 1, 2014 through August 31, 2015.
Since 1975, LA STAGE Alliance has dedicated to building awareness, appreciation, and support for the performing arts in Greater Los Angeles. All of its initiatives aim to serve and strengthen the sector - both at an individual and community level - providing resources that facilitate audience engagement, collaborative marketing, community building, and professional development.
For more information, visit lastagealliance.com.
Photo Credit: Ryan Miller/Capture Imaging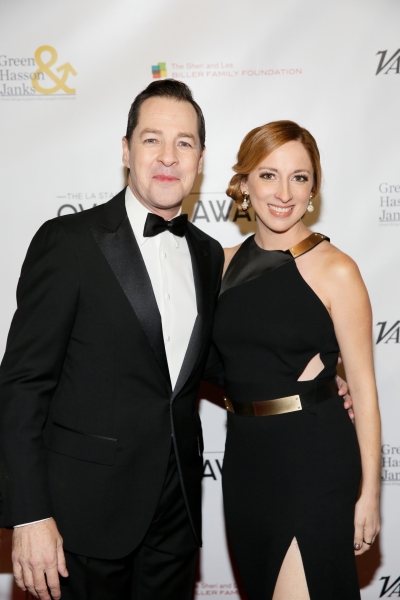 Hosts French Stewart and Vanessa Claire Stewart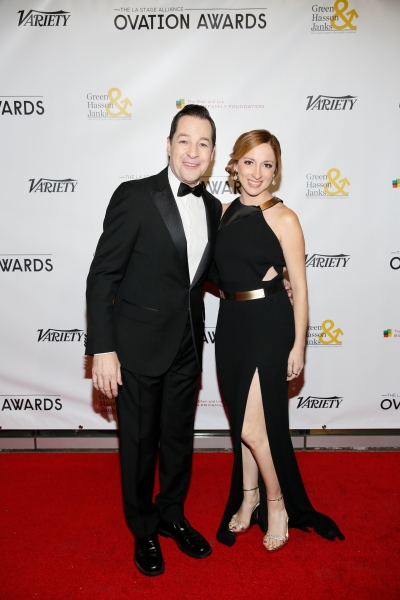 Hosts French Stewart and Vanessa Claire Stewart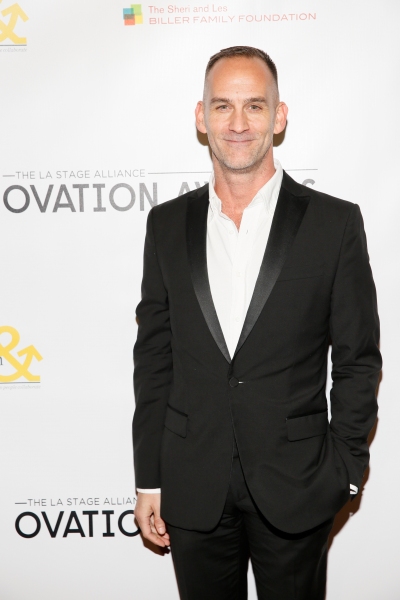 Terence McFarland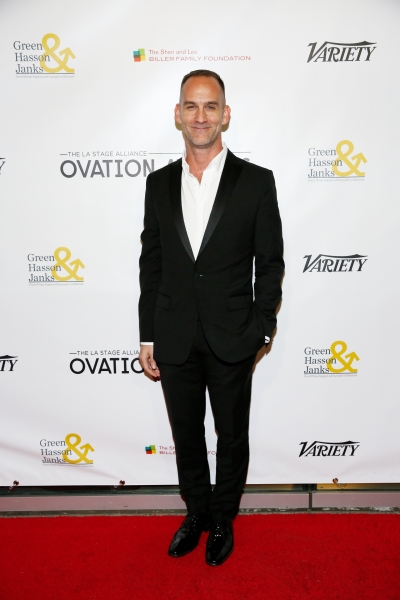 Terence McFarland

Alan Mandel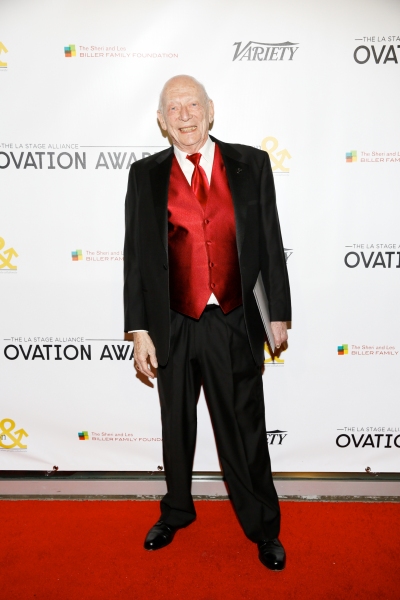 Alan Mandel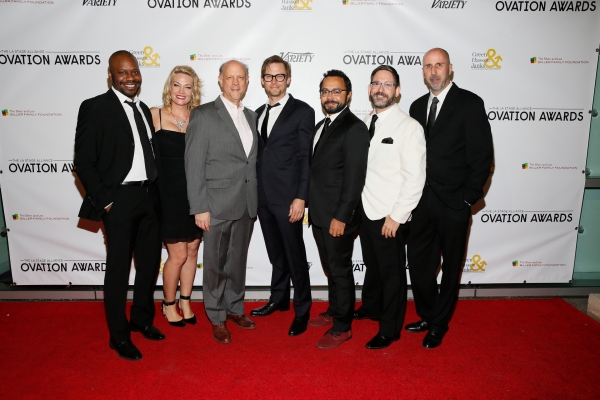 The cast of TREVOR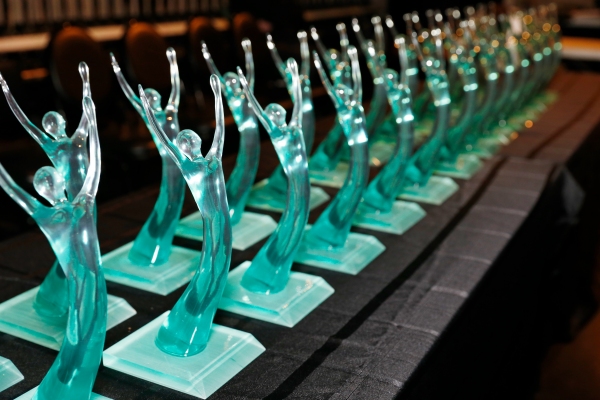 The Ovation Awards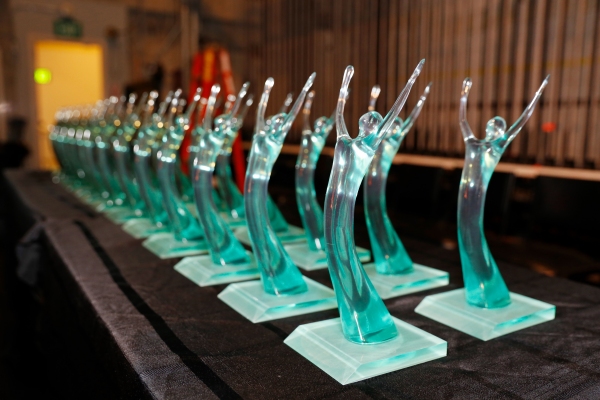 The Ovation Awards

The Ovation Awards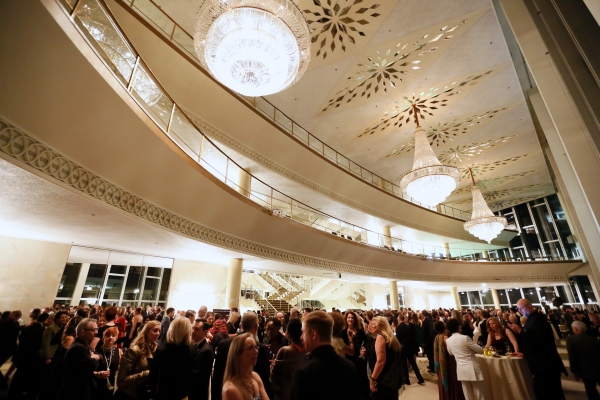 The party interior during the 2015 LA Stage Alliance Ovation Awards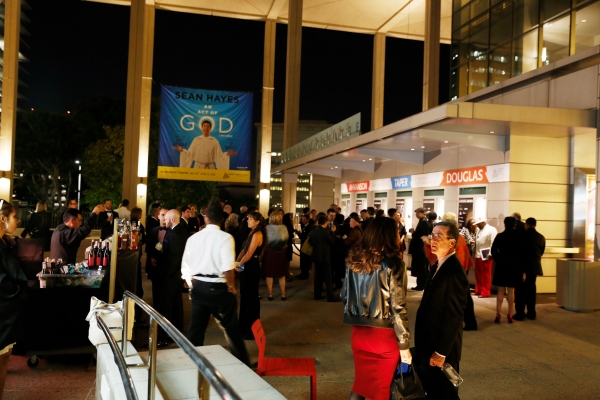 Theatre Exterior during the 2015 LA Stage Alliance Ovation Awards

Theatre Exterior during the 2015 LA Stage Alliance Ovation Awards

Theatre Exterior during the 2015 LA Stage Alliance Ovation Awards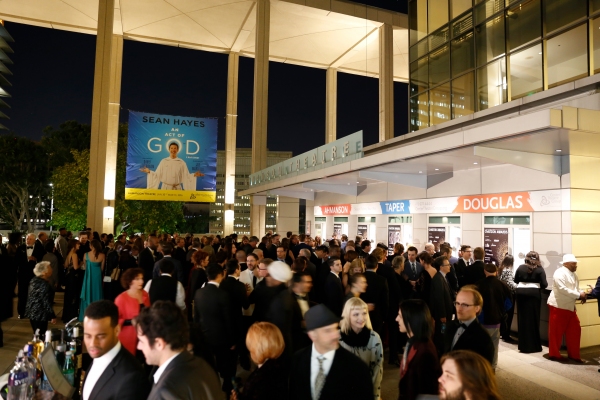 Theatre Exterior during the 2015 LA Stage Alliance Ovation Awards

Theatre Exterior during the 2015 LA Stage Alliance Ovation Awards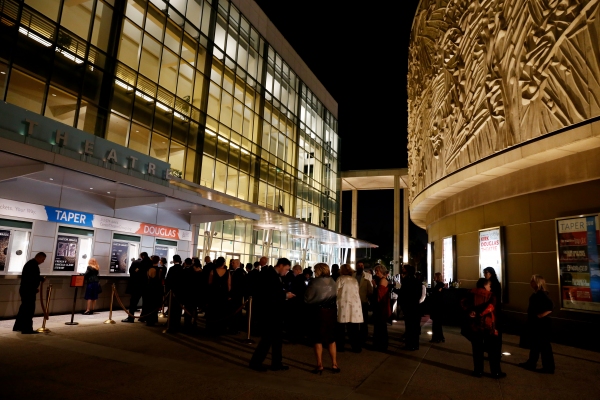 Theatre Exterior during the 2015 LA Stage Alliance Ovation Awards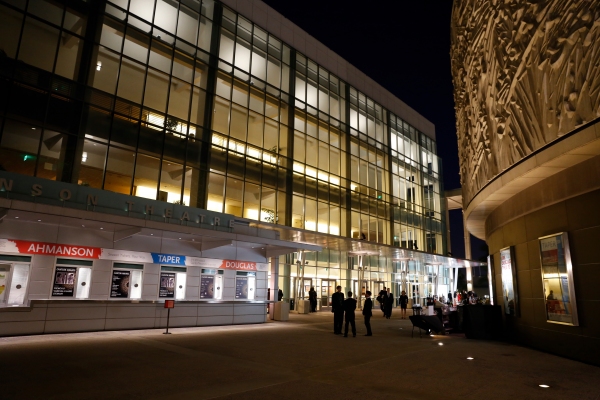 Theatre Exterior during the 2015 LA Stage Alliance Ovation Awards

Theatre interior during the 2015 LA Stage Alliance Ovation Awards

Theatre interior during the 2015 LA Stage Alliance Ovation Awards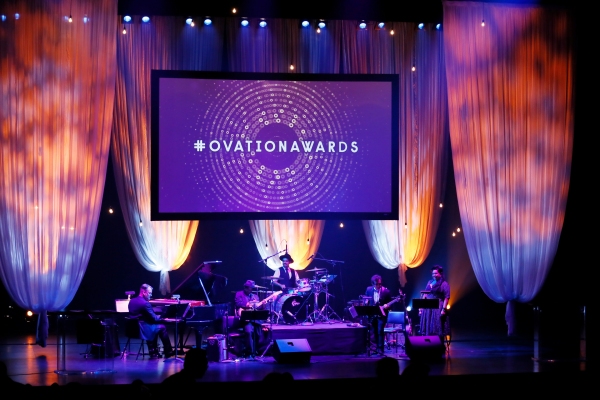 Theatre interior during the 2015 LA Stage Alliance Ovation Awards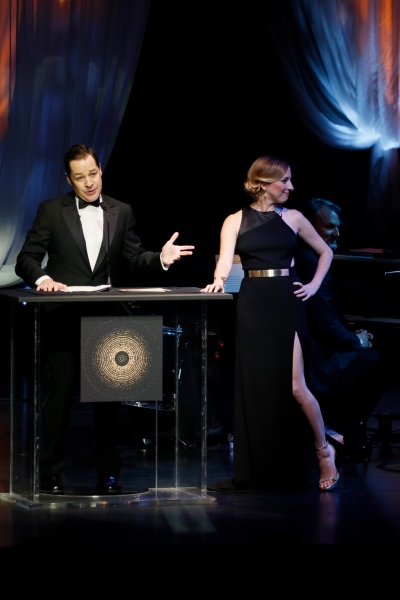 Hosts French Stewart and Vanessa Claire Stewart

French Stewart and Vanessa Claire Stewart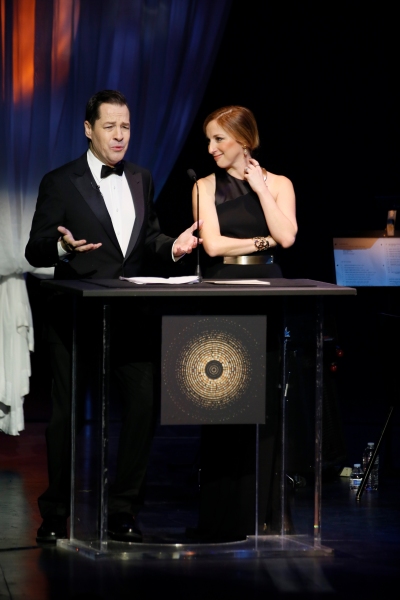 French Stewart and Vanessa Claire Stewart

French Stewart and Vanessa Claire Stewart

French Stewart and Vanessa Claire Stewart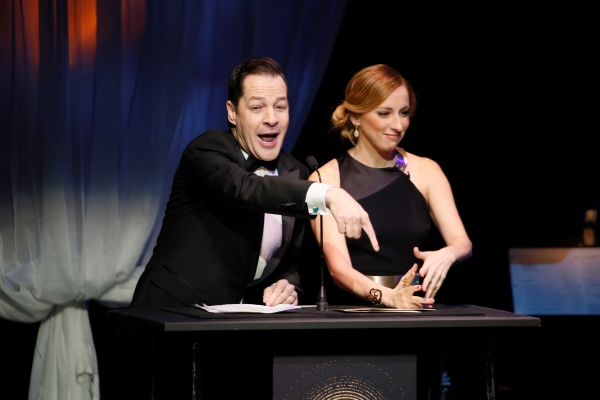 French Stewart and Vanessa Claire Stewart

Nick Jones (center) accepts the Ovation Award with the cast and crew of TREVOR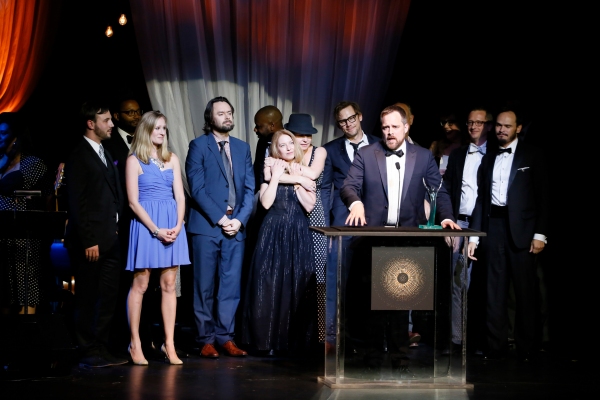 Nick Jones (center) accepts the Ovation Award with the cast and crew of TREVOR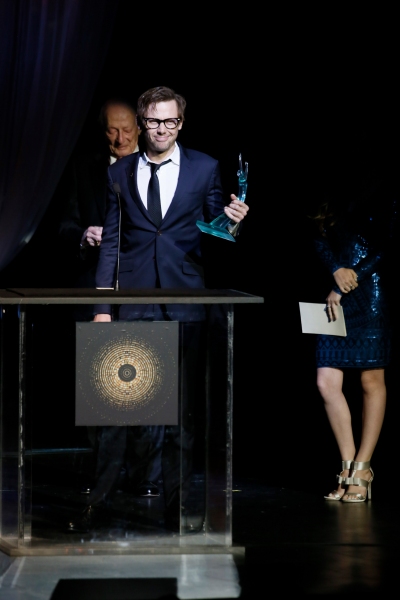 Actor Jimmi Simpson accepts the Ovation Award for TREVOR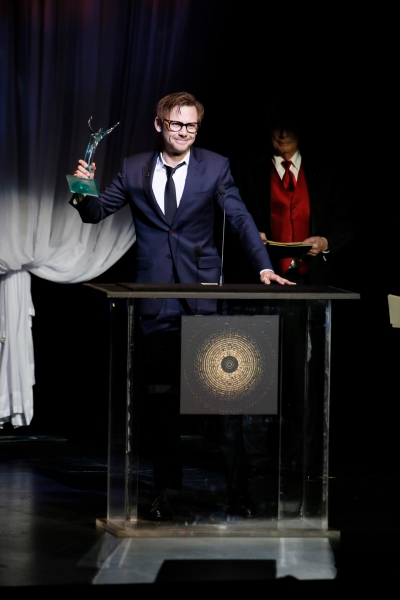 Actor Jimmi Simpson accepts the Ovation Award for TREVOR

Four Larks win the Ovation Award for THE TEMPTATION OF ST. ANTHONY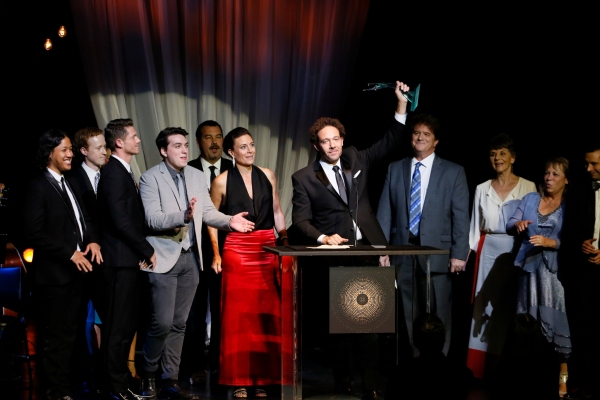 DJ Kurs, artistic director of Deaf West accepts the Ovation Award with the cast and crew for SPRING AWAKENING

DJ Kurs, artistic director of Deaf West accepts the Ovation Award with the cast and crew for SPRING AWAKENING

DJ Kurs, artistic director of Deaf West accepts the Ovation Award with the cast and crew for SPRING AWAKENING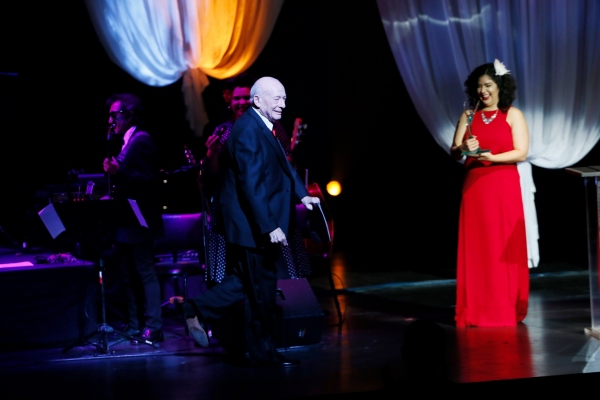 Alan Mandell wins an Ovation Award for THE PRICE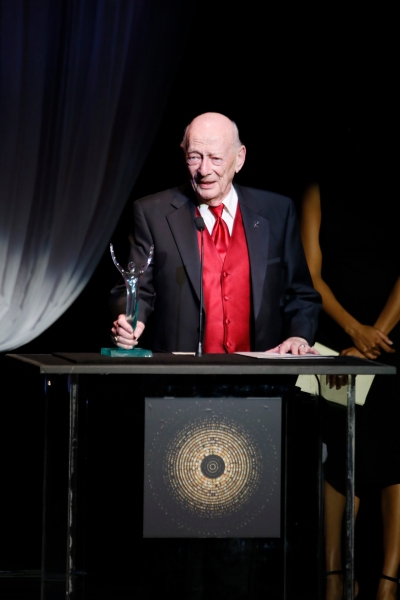 Alan Mandell wins an Ovation Award for THE PRICE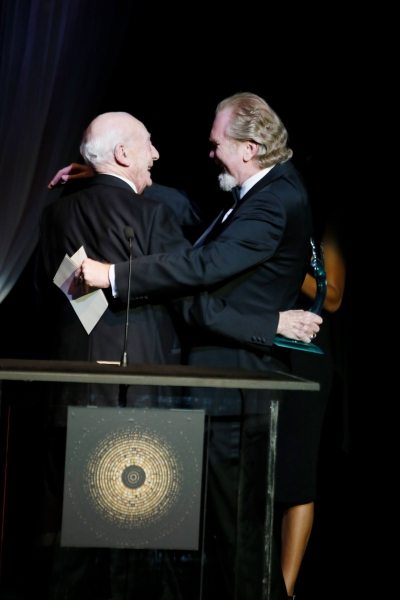 Actor Alan Mandell is hugged by presenter Harry Groener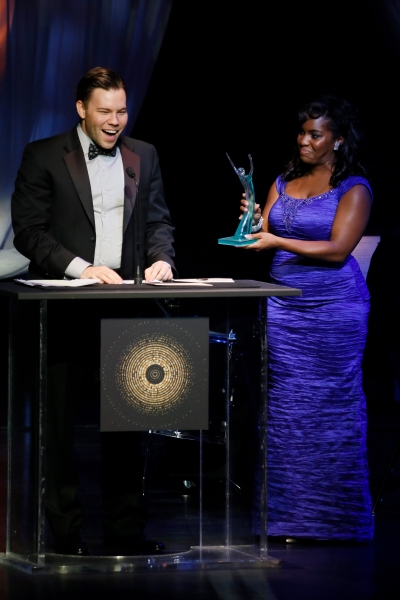 Todd Adamson receives his ovation award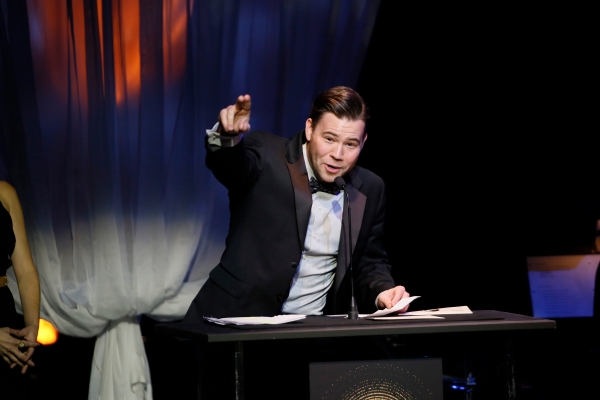 Todd Adamson receives his ovation award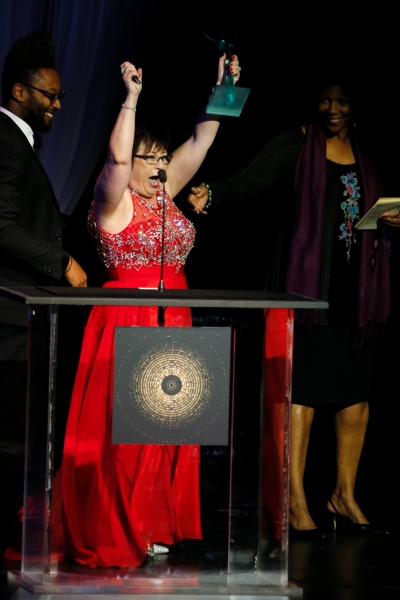 Christanna Rowader accepts the Ovation Award for RAGTIME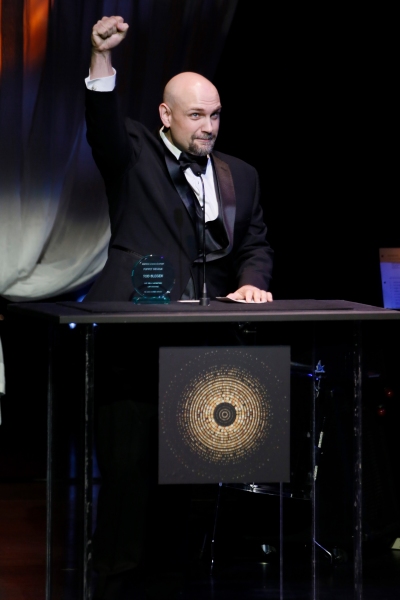 Ted Blegen accepts the Ovation Award for SHE KILLS MONSTERS

Mat Sweeney and Ellen Markentine accept the Ovation Award for THE TEMPTATION OF ST. ANTHONY

Interim Artistic Director Patricia Wolff and Interim Producing Director James DAsaro of the Wallis Annenberg Center for the Performing Arts receive the Ovation for the Best Season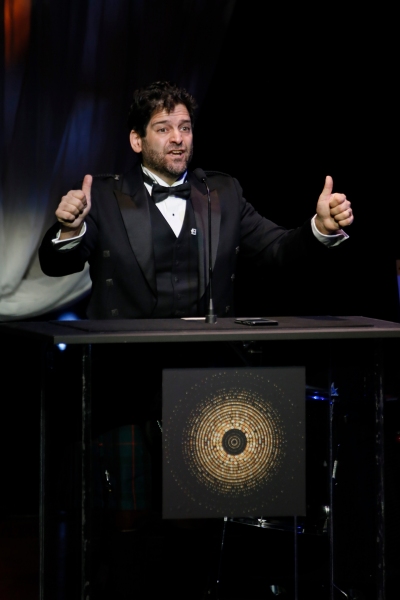 Mike Mahaffey accepts and Ovation Award for SHE KILLS MONSTERS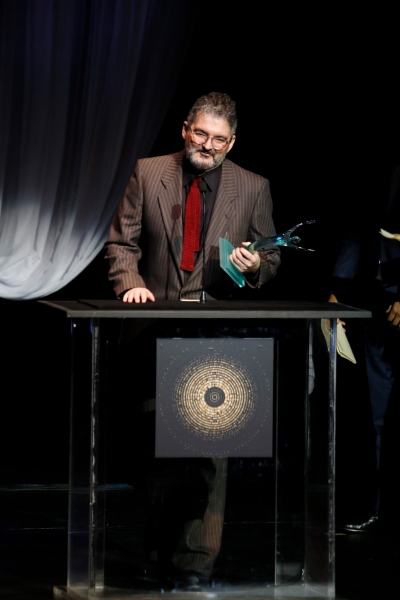 John Zalewski accepts and Ovation Award for THE DAY SHALL DECLARE IT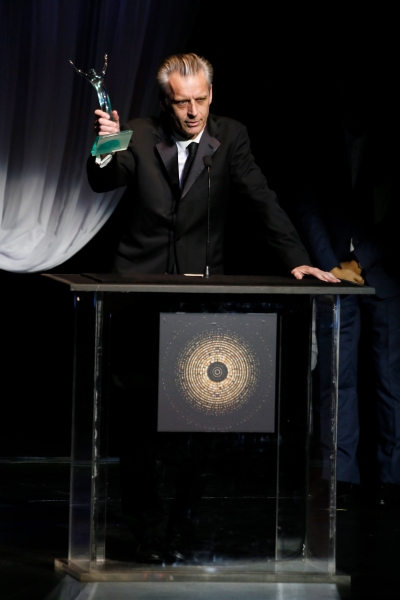 CTG Artist Director Michael Ritchie accepts his Ovation Award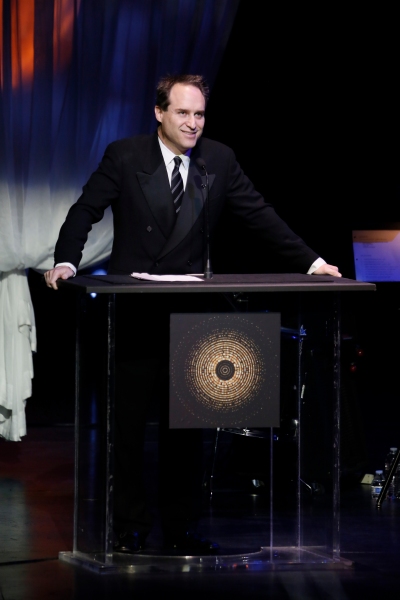 Brian Kite, Chair, UCLA School of Theater, Film and Television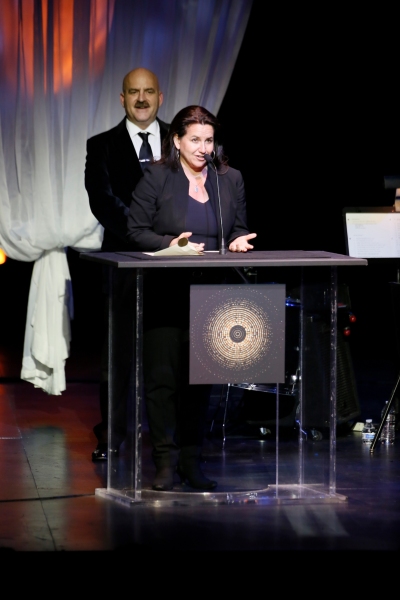 Interim Artistic Director Patricia Wolff and Interim Producing Director James DAsaro of the Wallis Annenberg Center for the Performing Arts receive the Ovation for the Best Season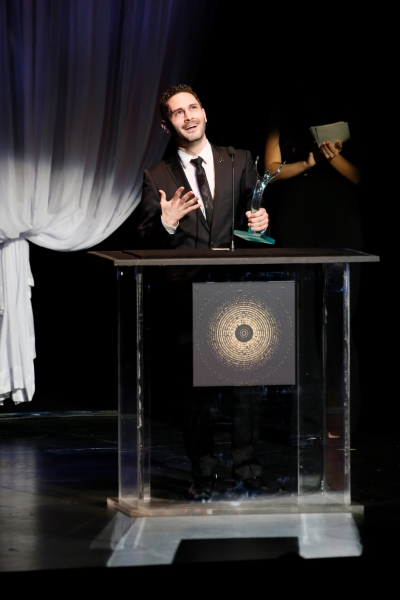 Jared Sayer wins an Ovation Award for PICNIC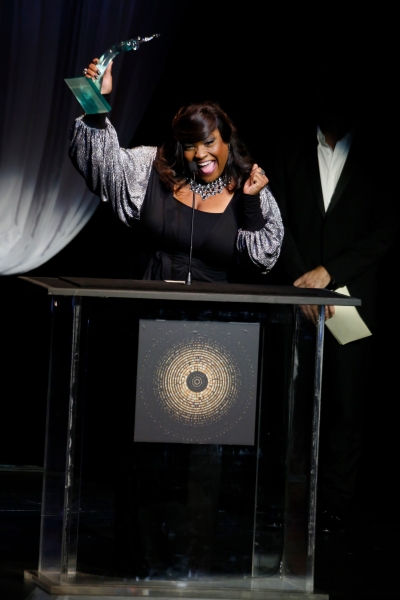 Nice Potts wins an Ovation Award for THE GOSPEL AT COLONUS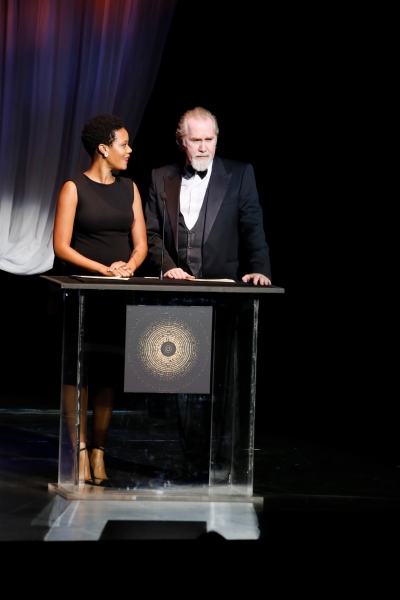 Presenters Christina Elmore and Harry Groener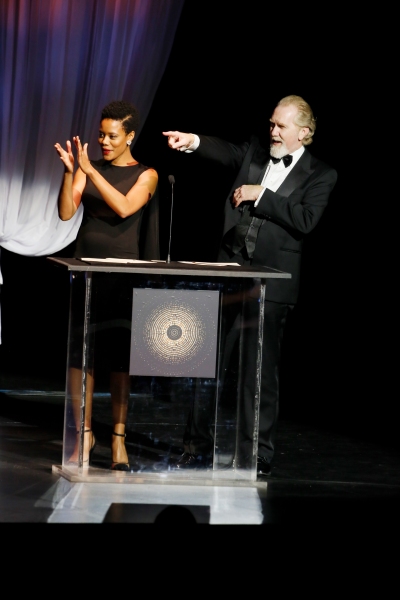 Presenters Christina Elmore and Harry Groener

Rebecca Mozo wins an Ovation Award for COCK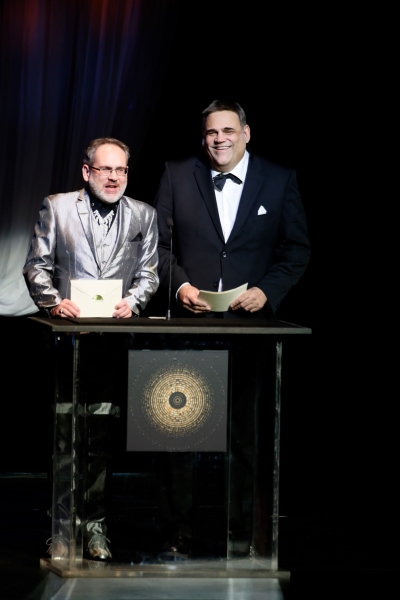 Trent Steelman, Immersion Theatre Inc. and Michael Kricfalusi

Tom Buderwitz wins an Ovation Award for THE WHIPPING MAN

Darcy Scanlin wins an Ovation Award for COMPLETENESS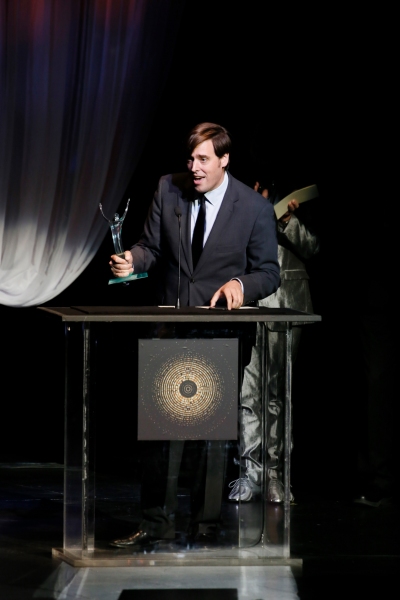 Jason H. Thompson wins an Ovation Award for CHAVEZ RAVINE: AN L.A. REVIVAL

Presenters Jose Luis Valenzuela and Robert Egan

Presenters Kirsten Vangsness and Keith Allan

Actors Herbert Siguenza, Ric Salinas and Sabina Zuniga Varela accept the Ovation Award for CHAVEZ RAVINE: AN L.A. REVIVAL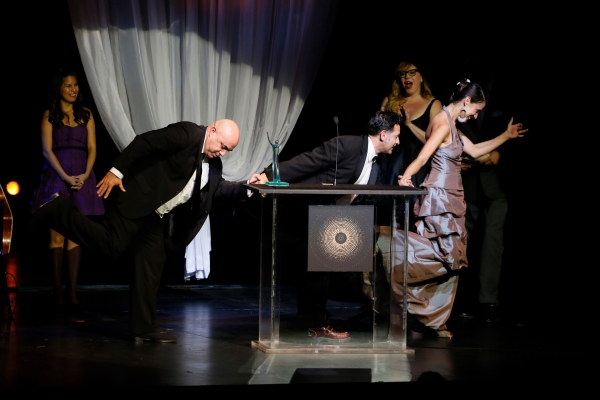 Actors Herbert Siguenza, Ric Salinas and Sabina Zuniga Varela accept the Ovation Award for CHAVEZ RAVINE: AN L.A. REVIVAL

Actors Herbert Siguenza, Ric Salinas and Sabina Zuniga Varela accept the Ovation Award for CHAVEZ RAVINE: AN L.A. REVIVAL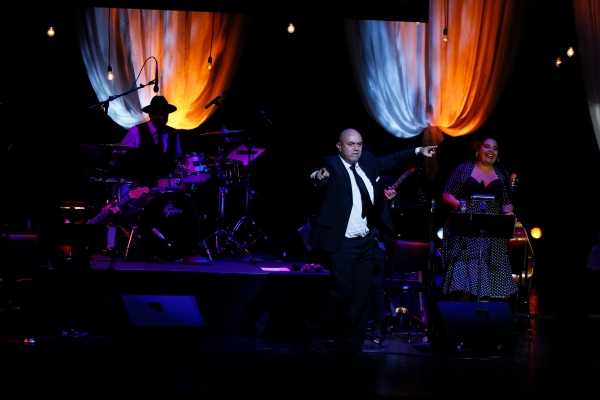 Actor Herbert Siguenza accepts the Ovation Award for CHAVEZ RAVINE: AN L.A. REVIVAL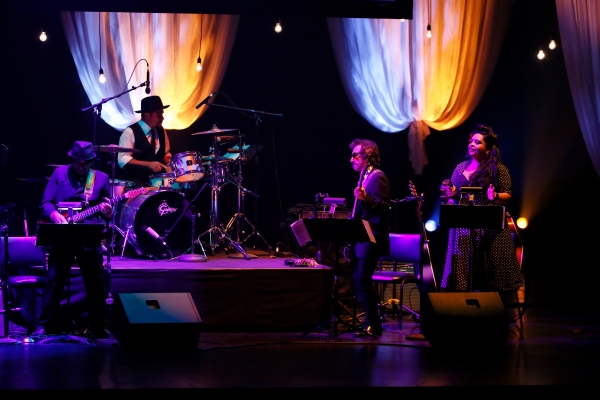 The band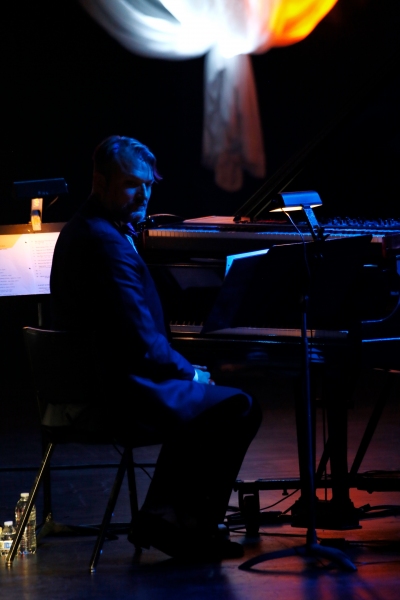 Music Director David O

Actors Jimmi Simpson and Malcolm Barrett from the play TREVOR with the Ovation for Best Production of a Play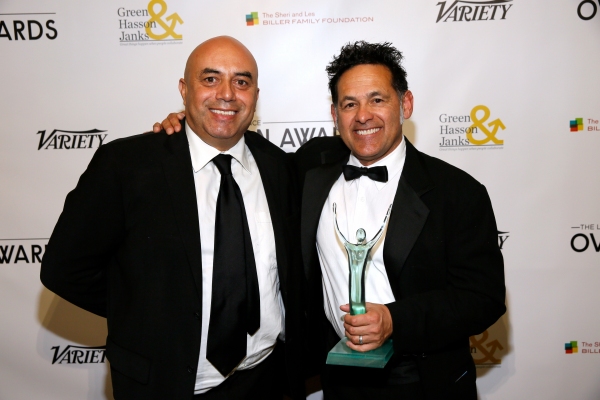 Actors Herbert Sigenza and Ric Salinas from the play CHAVEZ RAVINE: AN L.A. REVIVAL with the Ovation award for Best Production of a Play - Large Theatre

Actor Ric Salinas and Elena Prieto pose with their Ovation Award for CHAVEZ RAVINE: AN L.A. REVIVAL

Hosts French Stewart and Vanessa Claire Stewart

Hosts French Stewart and Vanessa Claire Stewart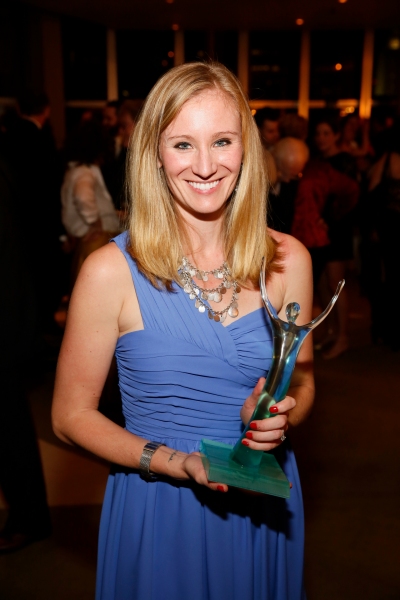 Camille Schenkkan with the Ovation Award for TREVOR

Terence McFarland and Music Director David O

Actors Ric Salinas and Sabina Zuniga Varela with the Ovation award for CHAVEZ RAVINE: AN L.A. REVIVAL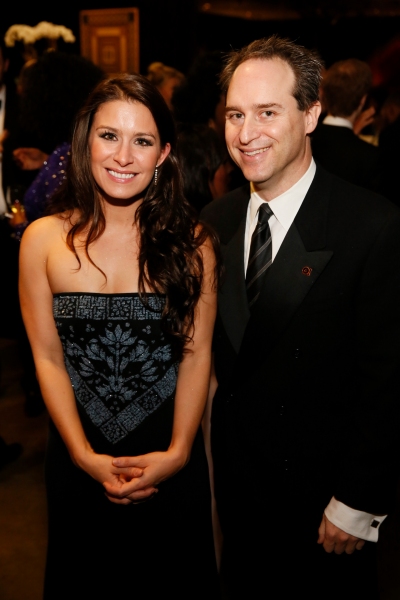 Actress Cassandra Murphy and Brian Kite, Chair, UCLA School of Theater, Film and Television
Related Articles
More Hot Stories For You