Latest News on Ryan Miller
Ryan Miller News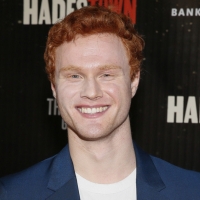 Nicholas Barasch Joins RIVERDALE Season Seven
by Michael Major - Dec 20, 2022
Nicholas Barasch has joined the seventh season of Riverdale as a major recurring character. He will play Julien Blossom, the twin brother of Cheryl Blossom (Madelaine Petsch). The series stars KJ Apa as Archie Andrews, Lili Reinhart as Betty Cooper, Camila Mendes as Veronica Lodge and Cole Sprouse as Jughead Jones.
Photos: Go Inside Opening Night of AIN'T TOO PROUD in Los Angeles
by Blair Ingenthron - Dec 17, 2022
Ain't Too Proud - The Life and Times of the Temptations opened at Center Theatre Group at the Ahmanson Theater on Thursday, December 15th and runs through January 1st. Check out photos from the opening here!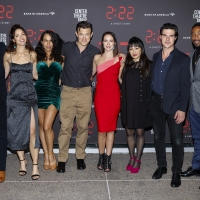 Photos: Go Inside Opening Night of Center Theatre Group's 2:22 A GHOST STORY at the Ahmanson Theatre
by Blair Ingenthron - Nov 6, 2022
The U.S. premiere of 'Äú2:22 'Äď A Ghost Story'ÄĚ opened on November 4, 2022, playing at Center Theatre Group / Ahmanson Theatre through December 4. Check out photos from the evening here!
MY SHIKSA BOYFRIEND Comes to the United Solo Theater Festival
by Stephi Wild - Oct 5, 2022
After a successful run with Kervigo Ensemble Theater in October of 2021, My Shiksa Boyfriend, directed by Christine Cirker, returns to the New York City stage! Written and performed by Arielle Beth Klein, this solo play will be going up Off Broadway at Theater Row on October 23rd at 7pm the United Solo Theater Festival.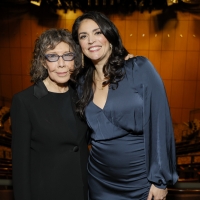 Photos: Inside Opening Night of THE SEARCH FOR SIGNS OF INTELLIGENT LIFE Starring Cecily Strong
by Stephi Wild - Sep 30, 2022
All new¬†opening night photos have been released from¬†'ÄúThe Search for Signs of Intelligent Life in the Universe'Ä̬†at Center Theatre Group/Mark Taper Forum.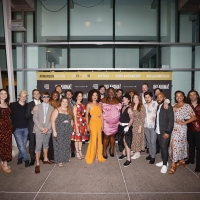 Photos: On the Red Carpet at Opening Night of OKLAHOMA! in Los Angeles
by Stephi Wild - Sep 19, 2022
The National Tour of Oklahoma! celebrated its opening night at the Ahmanson Theatre on September 15. The production plays at the Center Theatre Group venue in Los Angeles through October 16. Check out the photos from the opening night red carpet here!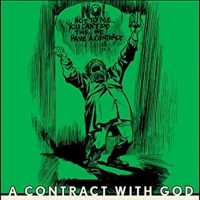 Will Eisner's Graphic Novel A CONTRACT WITH GOD to be Developed Into a Stage Musical
by Chloe Rabinowitz - Sep 1, 2022
Will Eisner's 1978 graphic novel A Contract With God is being developed into a stage musical featuring music by Sam Hollander, Lisa Loeb, Matisyahu, Ryan Miller and Jill Sobule.
Photos: KING JAMES Celebrates Opening Night at Center Theatre Group
by A.A. Cristi - Jun 10, 2022
The World premiere production of Rajiv Joseph's new work 'King James,' celebrated its opening night at Center Theatre Group / Mark Taper Forum this week. Go inside opening night!
Today's Performances of TAMBO & BONES at the Kirk Douglas Theatre Cancelled Due to Covid
by Marissa Tomeo - May 29, 2022
The Kirk and Douglas Theatre has released a statement that all performances of 'Tambo & Bones' have been cancelled for today, May 29th. Despite robust measures being in place, a breakthrough COVID-19 case has been detected within the company of 'ÄėTambo & Bones.'Äô For the wellness and safety of our guests, cast, and crew, today'Äôs 1:00pm and 6:30pm performances at the Douglas are cancelled.¬†
BWW Review: THE NERD at Taproot Theatre
by Jay Irwin - May 23, 2022
Larry Shue'Äôs raucous comedy 'ÄúThe Nerd'ÄĚ was a staple of midrange to small theaters all over back in the 80'Äôs and 90'Äôs. It was zany, smart, and didn'Äôt require too many outlandish elements. So, I was fairly excited to catch this new local production currently being offered at Taproot Theatre, especially with the people in the cast. However, I'Äôm not sure if the show is just not that funny anymore or if this production missed the mark but, while still having some definite gut buster moments, much of it fell flat.
Ryan Miller Videos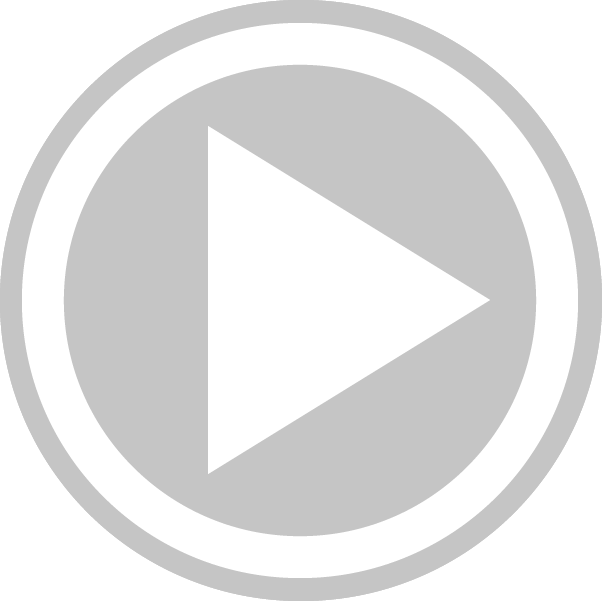 VIDEO: The Imaginaries Release Video for 'Hometown Christmas'
by Stage Tube - Nov 18, 2020
Oklahoma'Äôs favorite Americana husband / wife duo,¬†The Imaginaries, Shane Henry (guitar, vocals) and Maggie McClure (keys, piano, vocals), release their¬†festive music video for their original holiday song¬†'ÄúHometown Christmas'Ä̬†today.