Latest News on Shirley Jo Finney
Shirley Jo Finney News
UCSB Department of Theater/Dance's LAUNCH PAD Presents: A Preview Production of A MEDUSA THREAD
by Stephi Wild - May 23, 2022
The Department of Theater/Dance's LAUNCH PAD new play development program at UCSB, presents a preview production of brand new play, A Medusa Thread, written by Candrice Jones and directed by Shirley Jo Finney. Artist in residence through UCSB's LAUNCH PAD Program (Risa Brainin, Artistic Director), Candrice Jones brings her unique and deeply personal perspective to UCSB.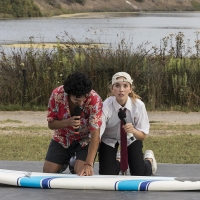 UCSB THEATER/DANCE Announces 2021-2022 Season
by Stephi Wild - Sep 30, 2021
The Department of Theater and Dance at UC Santa Barbara has announced another exciting year of performances, this time back in-person. This season includes everything from unique takes on old classics to new and original works in both theater and dance.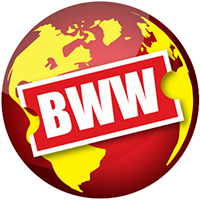 YI Love Jewish Presents LESSONS By Award-Winning Playwright Wendy Graf
by A.A. Cristi - Jul 8, 2021
YI Love Jewish will host and present a play reading of Lessons by playwright Wendy Graf! The event will be 7 pm Monday, August 30 at The Betsy Hotel in South Beach.
BIPOC Reading Series Festival Announces April Dates
by Chloe Rabinowitz - Apr 1, 2021
NNPN has announced the dates of The BIPOC Reading Series Festival, a collaboration with UC Santa Barbara's LAUNCH PAD, AMPLIFY, and New & Reimagined Work. A beauty shop in purgatory, a small Michigan high school & the U.S.-Mexico border are just some of the places UC Santa Barbara's upcoming BIPOC Reading Series Festival will transport audiences.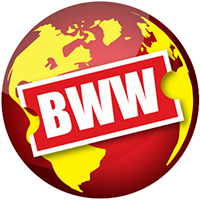 UCSB Theater/Dance Presents Digital Fall Events
by A.A. Cristi - Oct 2, 2020
The Department of Theater and Dance presents a rich and exciting season of innovative performances. Despite the challenges presented by the COVID-19 pandemic, the department is committed to providing their community with quality education, theater, and equal access to all of the shows. With over ten productions in the pipeline, there is something for everyone, and for the first time, every single one can be watched for free, right from your couch.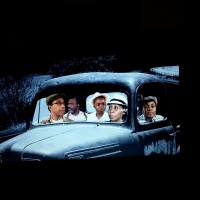 BWW Review: THE BALLAD OF EMMETT TILL at Fountain Theatre
by Shari Barrett - Sep 6, 2020
Part history, part mystery and part ghost story, Bayezaa??s lyrical integration of past, present, fact and legend turns Emmetta??s story into a soaring work of music, poetic language and riveting theatricality, transformed into an online format that breaks the notion of what a virtual performance can be. With the actors seen as cut-outs inserted into backdrops to fit each scene, characters move about each other in cars, on a living room couch, or while riding on a Ferris Wheel as if they really are in the scene together at the same time.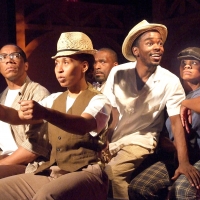 Original Cast of the Fountain Theatre's THE BALLAD OF EMMETT TILL Reunites for Online Reading
by Chloe Rabinowitz - Aug 12, 2020
The original director and cast of the Fountain Theatre's 2010, multiple award-winning production of The Ballad of Emmett Till by Ifa Bayeza will reunite for a live-streamed reading of the play on Friday, Aug. 28, which marks the 65th anniversary of Till's murder.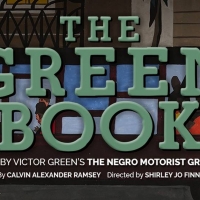 The Ensemble Theatre Kicks Off Video On Demand Presentation of THE GREEN BOOK
by Chloe Rabinowitz - Jun 10, 2020
The Ensemble Theatre kicks off its video-on-demand presentation of The Green Book by Calvin Alexander Ramsey in partnership with the Harris County Public Library (HCPL), available to rent through Vimeo June 14-28, 2020, and will feature a one-day livestream meet and greet with the playwright.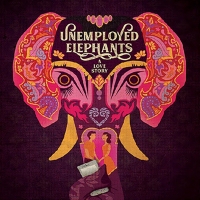 Virtual Premiere of UNEMPLOYED ELEPHANTS- A LOVE STORY Set for Hollywood Fringe
by Chloe Rabinowitz - Jun 9, 2020
A chance meeting in an airport lounge leads to a Burmese odyssey and a search for a missing monk... and maybe love. John Lacey directs the 'virtual premiere' of Unemployed Elephants-A Love Story, a romantic comedy by Wendy Graf (No Word in Guyanese for Me, Exit Wounds).
Shirley Jo Finney Videos