Photo Flash: Peter Mac & John Schaefer Visit LA Mayor's Gay Pride Garden Party
Sunday, June 3rd, tribute artists Peter Mac as Judy Garland and John Schaefer as Bea Arthur attended the Mayor's Gay Pride GArden Party to kick off Los Angeles Gay Pride week. Check out photos of the pair with Mayor Antonio Villaraigosa and more at the event below!
The Los Angeles Gay Pride begins this coming weekend, June 8-10. With the celebration kicking off Friday, June 8 with "The Pride Purple Party", Saturday, June 9, the Pride Festival which includes a new water park and singer, Belinda Carlisle live on stage and then Sunday, June 10 – The Pride Parade (11am -2pm) and continued fun at the PRIDE festival with great music by Lil' Kim.
June is the celebration moth of Judy Garland's 90th Birthday which will be on Los Angeles Gay Pride Day – June 10th. Tribute Artist Peter Mac as Judy Garland will be in the Los Angeles Gay Pride Parade and is expected to sing at many of the pride stages the iconic song "Over The Rainbow" in celebration of Judy's birthday.
That evening Sunday, June 10 Peter Mac will do a special performance of his show That evening (June 10) actress and co-star of "Meet Me in St. Louis" Margaret O'Brien is expected to be in attendance.
"Peter Mac's: GET HAPPY: Judy Garland 90th Birthday Celebration" show will run for 7 weeks and is a new musical theatrical journey through Judy Garland's life.
More info at www.friendofjudy.com and www.lapride.org.
Photo credit:
Mike Pingel


Judy Garland (Peter Mac) with Los Angeles Mayor Antonio Villaraigosa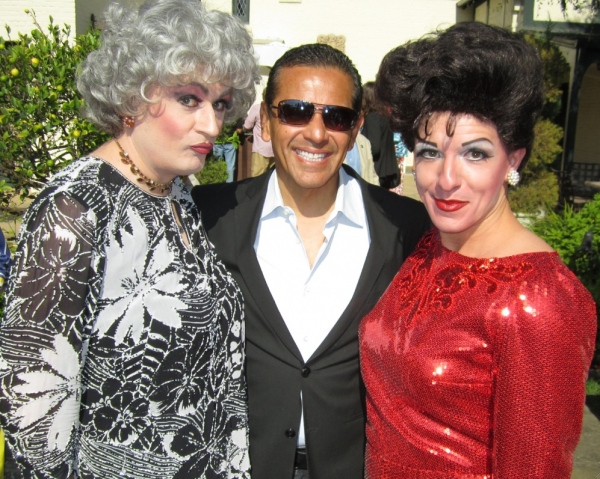 Judy Garland (Peter Mac) & Bea Arthur (John Schaefer) with Los Angeles Mayor Antonio Villaraigosa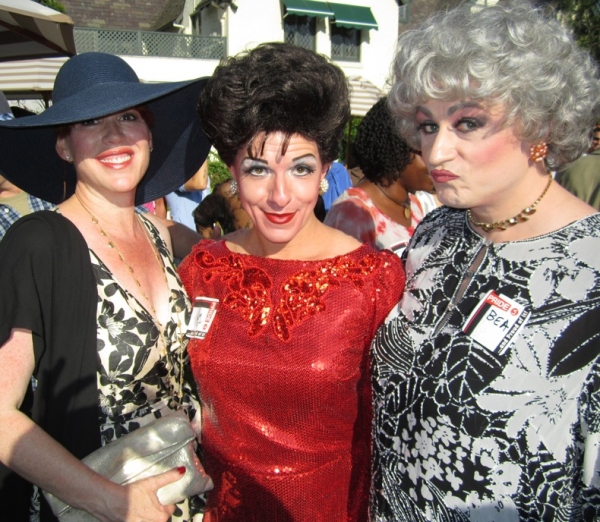 Judy Garland (Peter Mac) & Bea Arthur (John Schaefer) with this years Los Angeles Gay Pride Grand Marshall, Molly Ringwald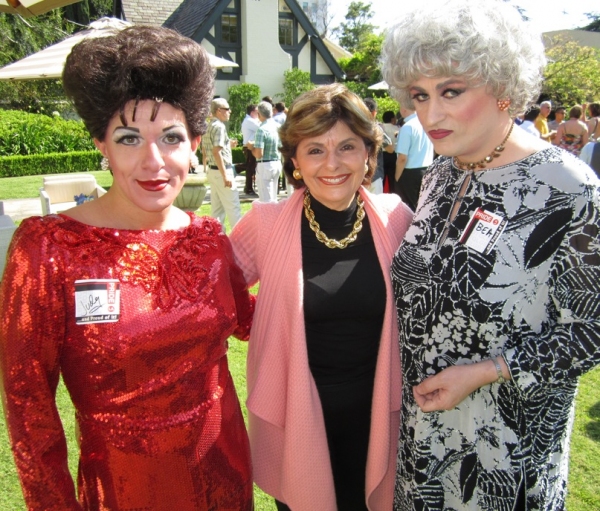 Judy Garland (Peter Mac) & Bea Arthur (John Schaefer) with Gloria Allred

Judy Garland (Peter Mac) & Bea Arthur (John Schaefer) with West Hollywood's Mayor Pro Tempore Abbe Land

Judy Garland (Peter Mac) & Bea Arthur (John Schaefer) with this years, Harvey Milk Legacy Award recipient Mia Yamamotoat