Latest News on Antonio Villaraigosa
Antonio Villaraigosa News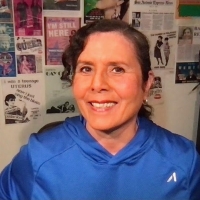 I KISSED CHAVELA VARGAS by Monica Palacios to be Presented by Breath of Fire
by Chloe Rabinowitz - May 7, 2021
Breath of Fire will be bringing back "writer/performer, international hip chick" Monica Palacios! and Winner of the Nancy Dean Lesbian Playwriting Award 2021.I Kissed Chavela Vargas is a memory play with music that revolves around three generations of Chicanas. A performance piece about performing, aging, healing, female sexuality and about grace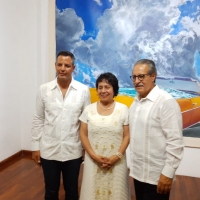 Oaxaca recibe la exposición más importantes de arte chicano con el Circuito Arte y Migración
by Julie Musbach - Aug 12, 2019
El Museo de los Pintores Oaxaqueños (MUPO) dio la bienvenida a la exposición Construyendo puentes en época de muros. Arte chicano/mexicano de Los Ángeles a México, al cumplir el recinto su aniversario número 15, en la ciudad de Oaxaca, epicentro de la diversidad cultural. La Secretaría de Cultura, a través del Instituto Nacional de Bellas Artes y Literatura (INBAL); el Gobierno del Estado de Oaxaca, por medio de la Secretaría de las Culturas y Artes de Oaxaca, y AltaMed Health Services, presentan la más amplia y relevante muestra de su tipo exhibida en territorio mexicano, que permanecerá hasta el 10 de noviembre en el estado.
The 4th Annual Asian World Film Festival Set for Oct 24 - Nov 1
by Macon Prickett - Jun 14, 2018
The 4th Annual Asian World Film Festival (AWFF) will once again be held in Culver City, with opening night scheduled for Wednesday, October 24, 2018 and closing night Thursday, November 1, it was announced today by the film festival's Executive Director, Georges N. Chamchoum. This year's theme will focus on the female empowerment.

Kate Linder Stars In DESPERATELY SEEKING LOVE Fridays At The Whitefire Theatre
by A.A. Cristi - Jun 5, 2018
Kate Linder has portrayed Esther Valentine on CBS' The Young and the Restless, the #1 rated soap opera, for 36 years. In 2008, Linder received a star on the Hollywood Walk of Fame. Linder was in the recent feature films Hysteria, Erased, Miss Meadows, Garry Marshall's Mother's Day and The Charnel House and in several upcoming feature films including Charlie Matthau's Book of Leah, Stereotypically You, Voice from the Stone and A Song for the Living. She has been the celebrity spokesperson for The ALS Association for over a decade since her late brother-in-law's initial diagnosis. She's a longtime board member for SAG-AFTRA and a former two-time Governor of the Television Academy.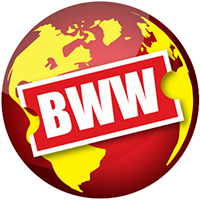 The Latino Community Foundation Partners With Univision News To Present The First 2018 Televised California Gubernatorial Forum, 'Moment Of Truth'
by Macon Prickett - Jan 24, 2018
The Latino Community Foundation, who has the largest network of Latino philanthropists in the country, has partnered with Univision News, the leading multimedia company serving Latinos, to present the first 2018 televised California Gubernatorial forum called 'The Moment of Truth' on Thursday, January 25 at 6:00PM (PT). It was announced today by Jacqueline Martinez Garcel, CEO, Latino Community Foundation, and Lourdes Torres, Senior Vice President, Political Coverage, Univision Communications Inc. The 90-minute Forum will be televised live from 6:00-7:00PM (PT) on Univision Network and from 7:00-7:30PM (PT), the Forum will continue exclusively on Univision's digital livestream.
Raw, Fearless CUMBRE FLAMENCA to Dance Into Hollywood This Sunday
by BWW News Desk - Jul 6, 2017
The Andalucia region of southern Spain will be heating up the city of Los Angeles Sunday, July 9 at 7:00pm with the next highly anticipated production of 'Cumbre Flamenca' (Flamenco Summit) featuring internationally renowned flamenco icons Belen Maya and Domingo Ortega for a special evening of spellbinding music and dance.
Latino Theater Company Unveils Lupe Ontiveros Theatre at The LATC
by A.A. Cristi - Jun 14, 2017
The Latino Theater Company will rename one of five theaters at downtown's Los Angeles Theatre Center complex in honor of award-winning Mexican American actress and community activist Lupe Ontiveros, who was a founding member of the company.
Photo Flash: Eva Longoria and More Fete ZOOT SUIT on Opening Night at the Taper; Plus Curtain Call!
by BWW News Desk - Feb 13, 2017
Due to extraordinary ticket sales, Center Theatre Group's 'Zoot Suit' has announced a second one-week extension. Performances will now continue through March 26, 2017, at the Mark Taper Forum. Previews for 'Zoot Suit' began January 31. Written and directed by Luis Valdez, 'Zoot Suit' is presented in association with El Teatro Campesino. BroadwayWorld has photos from Sunday's opening festivities below!
Antonio Villaraigosa Videos
VIDEO: Trailer for INSPIRED: The Voices Against Prop 8, Coming to DVD 12/4
by Caryn Robbins - Nov 19, 2012
On the heels of the historic reelection of President Barack Obama and marriage equality advancing in four more states, director Charlie Gage is proud to announce the DVD release of INSPIRED: The Voices Against Prop 8. The film will be available on DVD December 4th (SRP $24.99) from Garden Thieves Pictures. Check out the official trailer below!