Photos: Musical Theatre West Presents Davis Gaines in MAN OF LA MANCHA
Check out the production photos of Musical Theatre West's production of MAN OF LA MANCHA below!
MAN OF LA MANCHA, opened on Broadway in 1965. This Tony Award Winner for Best Musical features one of Broadway's great standards, "The Impossible Dream," and takes place during the height of the Spanish Inquisition. While awaiting a hearing with the Inquisition, Miguel de Cervantes presents a play as his defense in a mock trial for the prisoners. In it, he plays Alonso Quijana, a man who has set his own reality aside and becomes Don Quixote De La Mancha. Assisted by Sancho Panza, Quixote attempts to avoid his mortal enemy, the Enchanter, and woo the serving wench and prostitute, Aldonza, who he takes to be the Lady Dulcinea.
MAN OF LA MANCHA will be under the helm of Ovation Award-winning director Nick DeGruccio (MTW's 1776, RENT and THE ANDREWS BROTHERS). Musical Director is Matthew Smedal (MTW's 1776; Regional: SINGIN' IN THE RAIN, JESUS CHRIST SUPERSTAR, HELLO AGAIN) and choreographer is Carlos Mendoza (Regional: I LOVE A PIANO, THE PAJAMA GAME, MISS SAIGON, CATS).
Davis Gaines will play the role of Don Quixote (Cervantes). Mr. Gaines performed the title role in Andrew Lloyd Webber's THE PHANTOM OF THE OPERA more than 2,000 times for more than five million people during his run on Broadway, in Los Angeles and in San Francisco, where he received the Bay Area Critics' Award for Best Actor. Mr. Gaines returns to MTW after his role as Richard Henry Lee in MTW's 2010 production of 1776. Lesli Margherita will play Aldonza. Margherita is the winner of London's Olivier Award for her performance in the West End production of ZORRO. In addition to the Oliver, Ms. Margherita just won an Ovation Award for her turn as Lilli Vanessi/Kate in KISS ME, KATE at Reprise! She was last seen on the Musical Theatre West stage in ANYTHING GOES.
The Musical Theatre West cast of MAN OF LA MANCHA features: Justin Robertson (MTW:THE PIRATES OF PENZANCE, JOSEPH...,THE MUSIC MAN and THE SCARLET PIMPERNEL) as Manservant/Sancho Panza; RICHARD GOULD (MTW: SWEENEY TODD, 1776;Regional: A CHRISTMAS CAROL, MY FAIR LADY) as The Governor/Innkeeper; Damon Kirsche (MTW: ANNIE, 1776; Regional: A PASSING WIND, OKLAHOMA, A LITTLE NIGHT MUSIC) as The Duke/Dr. Carrasco; Jason Webb (MTW: 1776; Regional: SHE LOVES ME, SEUSSICAL, JESUS CHRIST SUPERSTAR) as The Padre; Steven Glaudini (MTW: 1776; Regional: 1776 (Ovation Award), HOW TO SUCCEDD IN BUSINESS WITHOUT EVEN TRYING, DAMN YANKEES. Rounding out the stellar cast: KARENSSA LEGEAR as Antonia; DYNELL LEIGH as The Housekeeper; Sam Zeller as Pedro, Head Muleteer; JEBBEL ARCE as Fermina and Venny Carranza, JAY DONNELL, MICHAEL GUARNERA, Isaac James, PATRICK Robert Kelly, AJ MENDOZA and RAMON OWENS as the Muleteers.
Musical
Theatre West
performances are at the beautiful 1,070-seat Richard and
Karen Carpenter
Performing Arts Center on the campus of California State University, Long Beach. Tickets are available and can be purchased through the MTW Box Office at
(562) 856-1999 x4
or online at
www.musical.org
.
Photographs by Ken Jacques 


Justin Robertson, Davis Gaines and Lesli Margherita

Davis Gaines and Lesli Margherita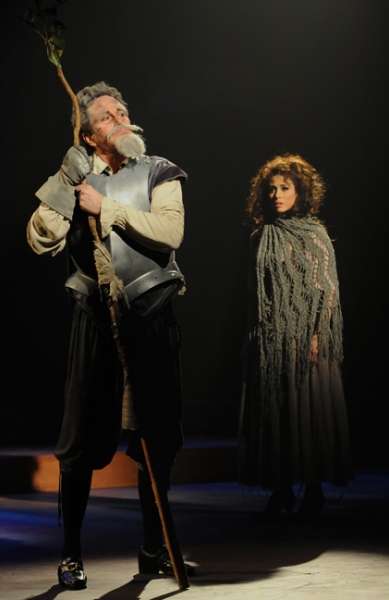 Davis Gaines and Lesli Margherita

Justin Robertson, Steven Glaudini and Davis Gaines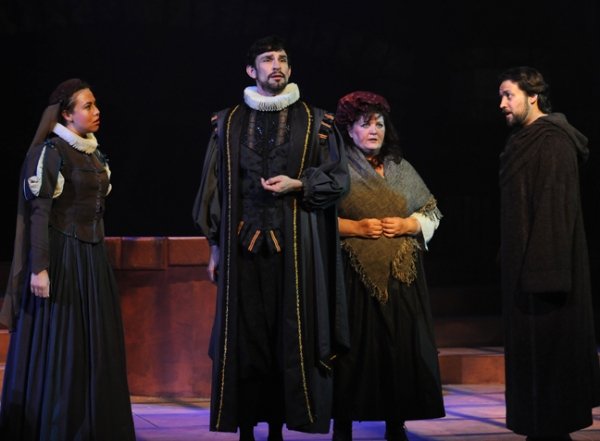 Karenssa LeGear, Damon Kirsche, Dynell Leigh, Jason Webb

Lesli Margherita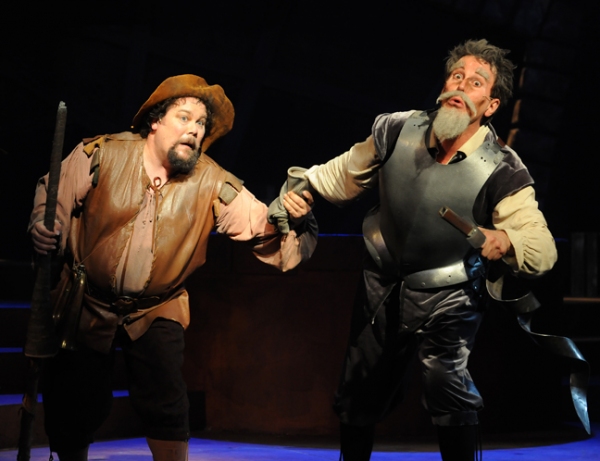 Justin Robertson and Davis Gaines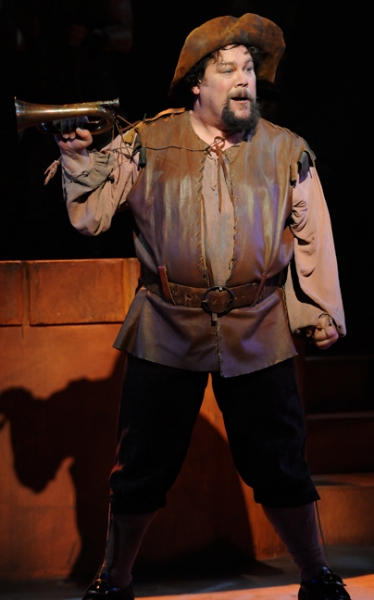 Justin Robertson