Photo Flash: MARILYN ... MADNESS & ME Celebrates Opening at El Portal Theatre
Among the guests attending the opening night gala for the West Coast theatrical premiere of "Marylin ... MADNESS & Me" were those who worked with the plays subject matter, Marilyn Monroe, such as Dawn Wells who appeared as an extra in Monroe's last film, "The Misfits" and Oscar winner George Chakiris, who danced with Monroe in "Gentlemen Prefer Blondes." Other noted guests in attendance for the celebration included Judy Tenuta, Ilene Graff, Jerry Mathers, Florence Henderson, Michael Learned, Geri Jewell, Erin Murphy, Kate Linder, Jane Kean, Mrs. Dick "Cari" Clark and more. Scroll down for photos from the production and the festivities!
Owner and curator of The Hollywood Museum (
http://www.thehollywoodmuseum.com
),
Donelle Dadigan
, was on hand to give patrons a very special experience with a display of items, valued in excess of $2 million, from the personal collection of
Marilyn Monroe
and on loan from the museum (i.e. Marilyn's dress worn to greet the US service men and on her honeymoon with Joe DiMaggio, jewelry, an original copy of the LA Times declaring "
Marilyn Monroe
Found Dead," the medicine found on Marilyn's bedside table the night she died and more, etc.) The writer who gave television some of its favorite moments in entertainment with "Flamingo Road," "Dallas," "Falcon Crest," "The Colbys," "General Hospital," and "Dynasty," Frank V. Furino, has brought
Marilyn Monroe
back to life ... on stage in "Marylin ... MADNESS & Me," which is based on an original concept by Didier Bloch, under the direction of
Joe Leonardo
and opened in the Monroe Forum at the El Portal Theatre on Sept 26th. The El Portal Theatre is proud to present a poignant, compelling, and shocking tale of unrequited love, centered around the last months of
Marilyn Monroe
's life as told in first-person style, by a man who became obsessed with Norma Jean Baker, and dramatized by the use of fictional excerpts from Marilyn's diary. Frank V. Furino's "Marilyn ... MADNESS & Me," starring
Adam Meyer
and introducing Alison Janes, who brings the very essence of Marilyn to life, puts a revealing spotlight on a career that has mesmerized the world for generations. DATES: September 26th - October 13th, with a possible extension through October 20th, Thurs, Fri & Sat at 8 pm, Saturday and Sunday Matinee at 3:00pm
WHERE: The Marilyn Forum at the El Portal, 5269 Lankershim Blvd. N. Hollywood, 91601
TICKETS: All regular seats $34.99, Call 818-508-4200 or 866-811-4111 or visit
www.elportaltheatre.com/events.html
Photo Credit: Bill Dow (unless otherwise specified)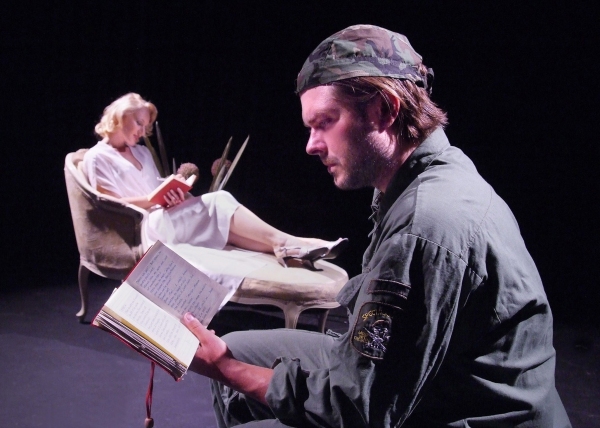 Alison Janes and Adam Meyer. Photo Credit: Ed Krieger.

Adam Meyer and Alison Janes. Photo Credit: Ed Krieger.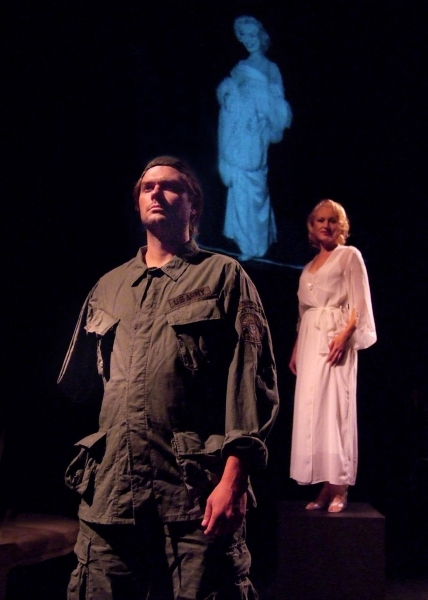 Adam Meyer and Alison Janes. Photo Credit: Ed Krieger.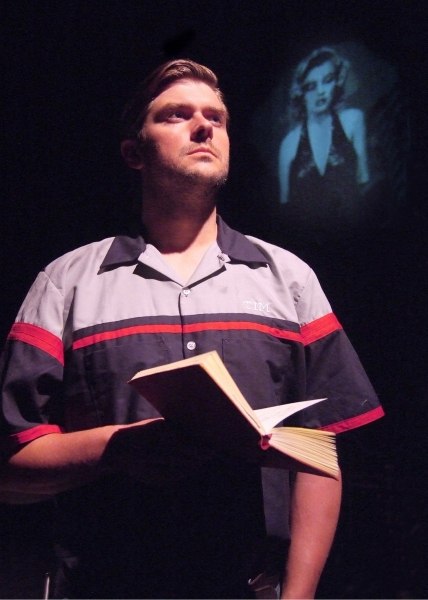 Adam Meyer. Photo Credit: Ed Krieger.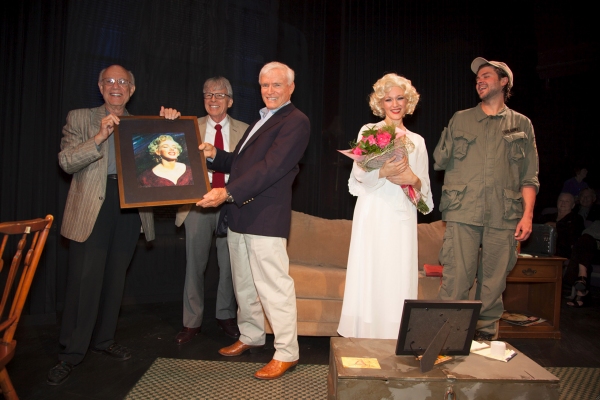 Frank Furino, Joe Leonardo, Gary Goodgame. Alison Janes, Adam Meyer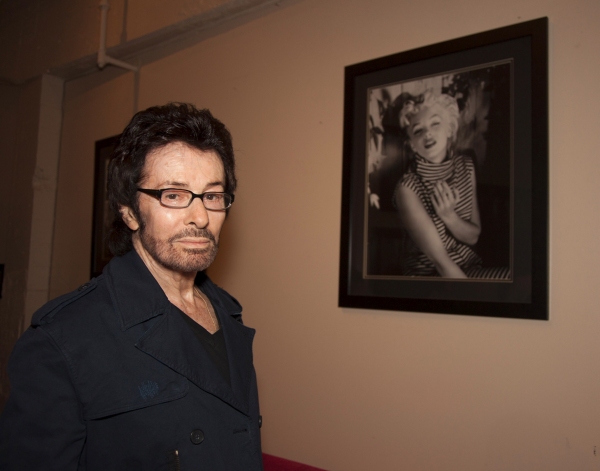 George Chakiris in the Monroe gallery

Florence Henderson and George Chakiris

George Chakiris, Joe Leonardo, Alison Janes, Dawn Wells and Frank Furino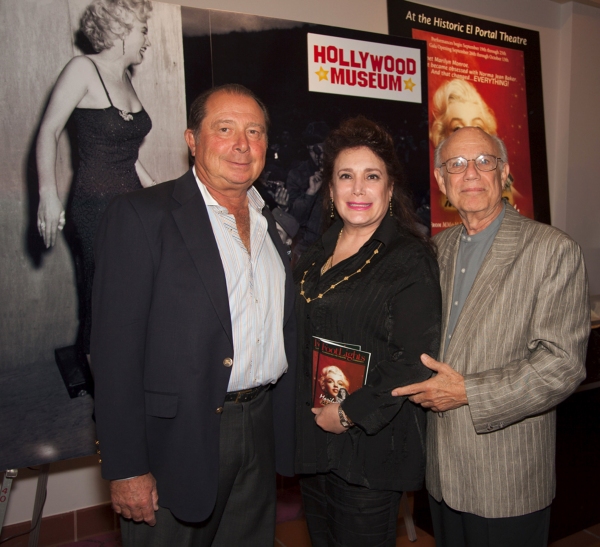 Didier Bloch, Donelle Dadigan and Frank Furino

Ilene Graff, Geri Jewell, Judy Tenuta, Dawn Wells, Michael Learned and Kate Linder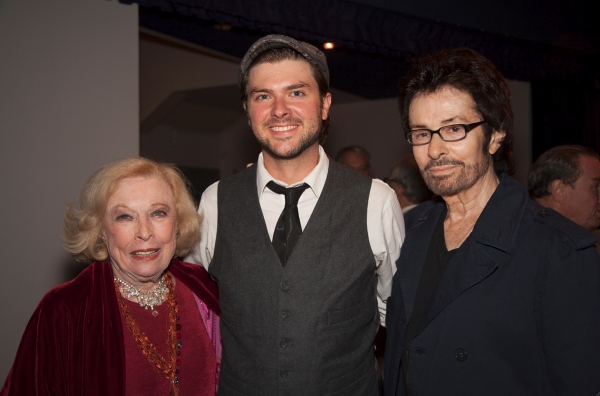 Jane Kean, Adam Meyer and George Chakiris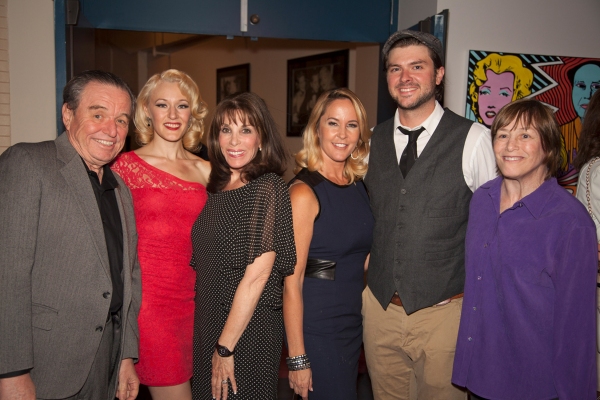 Jerry Mathers, Alison Janes, Kate Linder, Erin Murphy, Adam Meyer and Geri Jewell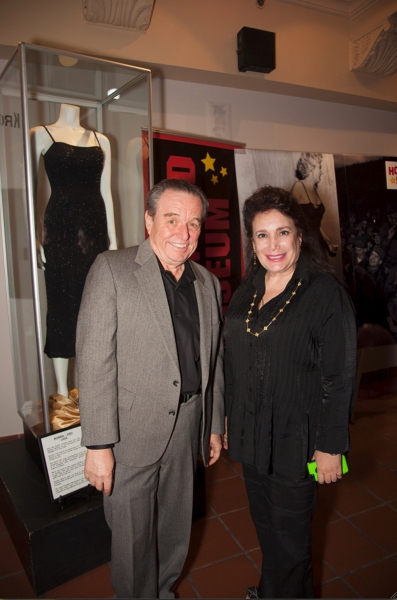 Jerry Mathers and Donelle Dadigan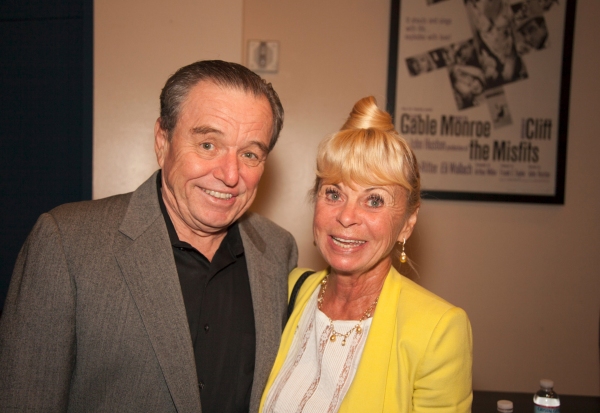 Jerry Mathers and Mrs. Dick "Cari" Clark

Kate Linder, Joe Leonardo and Erin Murphy

Ilene Graff

Judy Tenuta in the Monroe gallery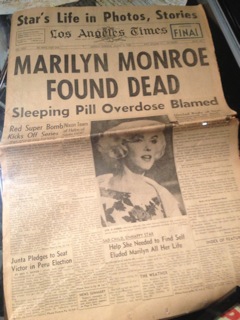 LA Times: Marilyn Monroe Found Dead

El Portal Theatre Marquee