Photo Flash: BLOOD Begins Tonight at The Complex in Hollywood
A Jewish-American reporter in Japan uncovers a conspiracy to cover up the government-sanctioned sale of HIV-contaminated blood products in a new political thriller with music inspired by true events. Written and directed by Obie and New York Outer Critics Circle Award-winner/DGA Award, two-time Golden Globe and five-time Emmy Award nominee Robert Allan Ackerman, the world premiere of BLOOD, based on the real-life "Japanese Tainted Blood Scandal," gets a five-week run beginning March 5 at The Complex on Hollywood's Theater Row. Featuring original music and songs by "The Virgins" bassist Nick Ackerman and "Jet" drummer/vocalist Chris Cester, BLOOD marks the debut production of L.A.'s newest theater company, The Garage. Scroll down for a first look at the cast in action!
In the early 1980s, nearly 2,000 people, most of them hemophiliacs, died of AIDS after U.S. companies knowingly sold contaminated blood to Japan, where pharmaceutical companies continued to distribute non-heat-treated blood products despite the existence of heat treatments proven to prevent the spread of infection. The scandal triggered public outrage against the drug industry and the Japanese government officials charged with regulating it. Charges were filed against high-ranking officials in the Ministry of Health and Welfare, executives of the manufacturing company involved and a leading doctor in the field of hemophilia. The trial lasted over a decade. It wasn't until Feb. 25, 2000 that the Los Angeles Times reported "In a landmark decision that raises the standard for corporate accountability in Japan, an Osaka court Thursday sentenced three former pharmaceutical executives to prison for continuing to sell blood products they knew could be tainted with the AIDS virus even after safer substitutes were available." Ackerman has blended fact and fiction to dramatize real events and added music to create a highly theatrical and stylized production. He was initially inspired by the recent nuclear accident at Fukushima. But contaminated blood products were back in the news last December when Kaketsuken, a Japanese manufacturer of blood products and vaccines that was a defendant during the trials, was accused of continuing to cover up the use of illegal additives in its products and of systematically faking records to hide its wrongdoing. Now, the play takes on an even greater urgency in light of recent events closer to home, such as the methane gas leak at Porter Ranch in California and the discovery of lead in the drinking water in Flint, Michigan. The cast of BLOOD includes
Alexa Hamilton
as American reporter Jules Davis and Garage founder
Sohee Park
as the Japanese-Korean lawyer who heads up the investigation.
Takuma Anzai
takes on the role of Jules' former Tokyo college buddy, and
Kazumi Aihara
plays a hospital nurse who becomes an unwilling witness to unfolding events.
Toshi Toda
's Dr. Kazema is based on real-life Dr. Takeshi Abe who served as president of Japan's Aids Research Committee and the Hemophilia Society.
Miho Ando
portrays Koyo Ninomiya, the young "whistle blower" based on Councilor Kawada, and
Saki Miata
plays his mother. Also in the ensemble, playing multiple roles, are
Ash Ashina
,
Anthony Gros
,
Takaaki Hirakawa
,
Michael Joseph
, Andrew Nakajima, Daryl L. Padilla,
Mika Santoh
and
Taishin Takibayashi
. Set and costume design for BLOOD are by
Dona Granata
; projections design is by Hana S. Kim; lighting design is by
Donny Jackson
; sound design is byJoseph "Sloe" Slawinski; vocal coach/arranger is
Bob Garrett
; assistant costume designer is Wendell C. Carmichael; and the stage manager is Benjamin Scuglia. Theatre Planners acts as consulting producer, and
Kazumi Aihara
is producing coordinator for The Garage. Performances of BLOOD take place on Fridays and Saturdays at 8 p.m. and Sundays at 3 p.m., tonight, March 5 through April 3. Three preview performances take place on Friday, Feb. 26; Saturday, Feb. 27 and Friday, March 4, all at 8 p.m. Tickets are $30 on Fridays and Saturdays and $25 on Sundays, except previews which are $20. The Complex is located at 6476 Santa Monica Blvd., Hollywood, CA 90038. To purchase tickets, call (323) 960-7745 or go to
www.plays411.com/blood
.
Photo Credit: Ed Krieger


Alexa Hamilton and Takuma Anzai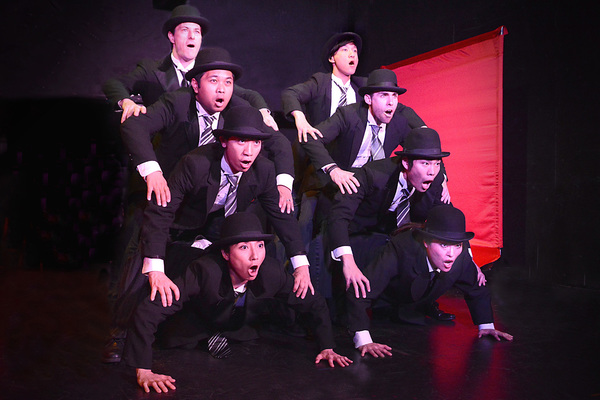 'The Ministers of Japan'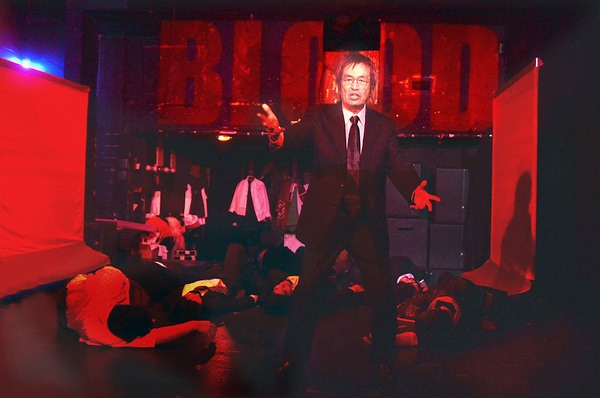 Toshi Toda

The ensemble of BLOOD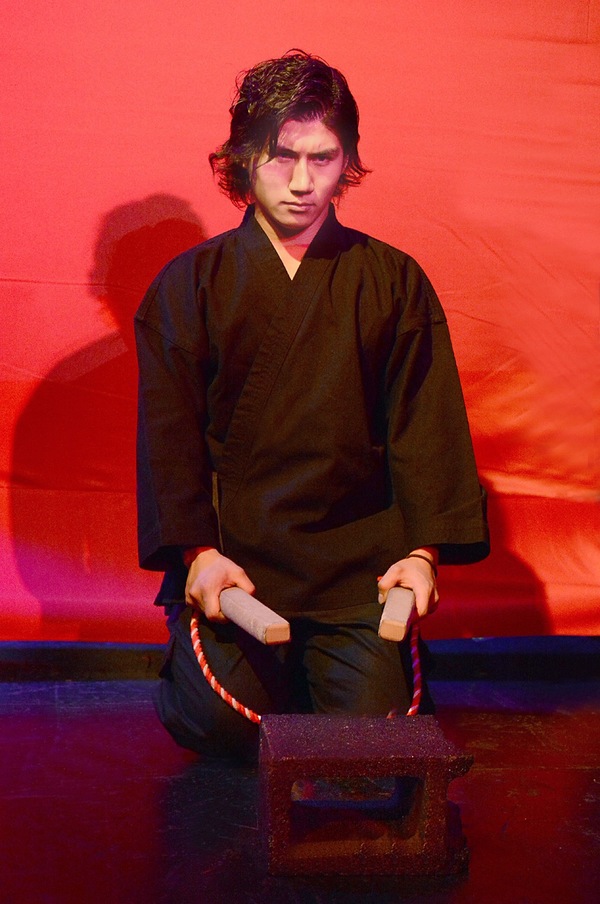 Taishin Takibayashi

Takaaki Hirakawa,Mika Santoh, Michael Joseph, Miho Ando (center), Ash Ashina, Takuma Anzai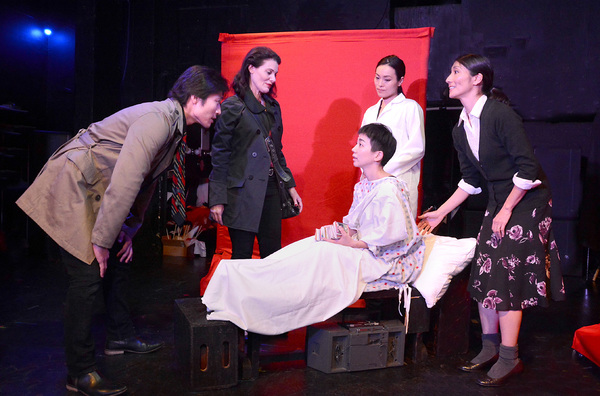 Sohee Park, Alexa Hamilton, Miho Ando, Kazumi Aihara, Saki Miata

Kazumi Aihara, Alexa Hamilton, Saki Miata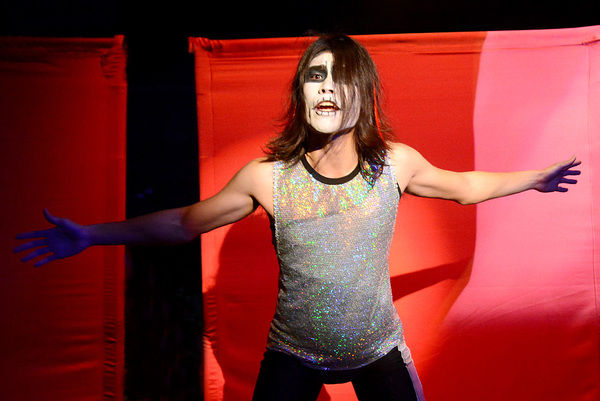 Takaaki Hirakawa
More Hot Stories For You