Photo Flash: Chance Theater Presents the Regional Premiere of LIZZIE
Chance Theater, Anaheim's official resident theater company, is delighted to produce the Regional Premiere of Lizzie, The Musical. With music by Steven Cheslik-deMeyer and Alan Stevens Hewitt, lyrics by Steven Cheslik-deMeyer and Tim Maner, a book by Tim Maner, with additional music by Tim Maner, additional lyrics by Alan Stevens Hewitt, based on an original concept by Steven Cheslik-deMeyer and Tim Maner, this musical's orchestrations are done by Alan Stevens Hewitt. Lizzie, The Musical will preview from February 1st through February 8th; regular performances will begin February 9th and continue through March 3rd on the Cripe Stage at the Bette Aitken theater arts Center.
Our 21st Season kicks off with a punk-rock opera that explores the bloody legend of America's favorite axe-wielding sweetheart-diva-heroine-enigma-psychopath, Lizzie Borden. Accused of brutally killing her father and stepmother in 1892, Lizzie was eventually acquitted by a jury of her peers, leaving the horrific crime unsolved. What really happened on the fateful night of the dual killings? Journey into a wondrous exploration of this mysterious tale, inspired by the raucous and revolutionary rock spectacles of the '70s, and iconic women rockers like Patti Smith and Joan Jett.
On a sweltering summer morning in 1892, in a small New England city, a prominent businessman and his wife -- Andrew and Abby Borden -- were brutally axed to death in their home. Their daughter, Lizzie, was the prime suspect. Lizzie's trial was a coast-to-coast media sensation, and her story has become an American legend. We all know the rhyme, but what do we really know about the story? What were the motivations behind the gruesome act? What secrets lived within the walls of the Borden household to have provoked such horror? What is the full story?!
Photo Credit: Doug Catiller, True Image Studio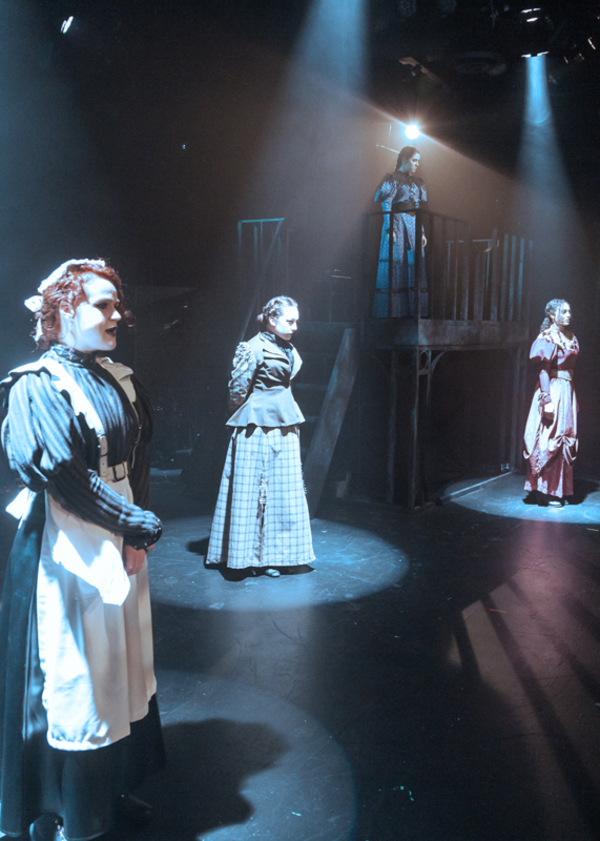 Nicole Gentile, Alli Rose Schynert, Monika Pena, and Jisel Soleil Ayon

Monika Pena as Lizzie Borden and Jisel Soleil Ayon as Alice Russell

Nicole Gentile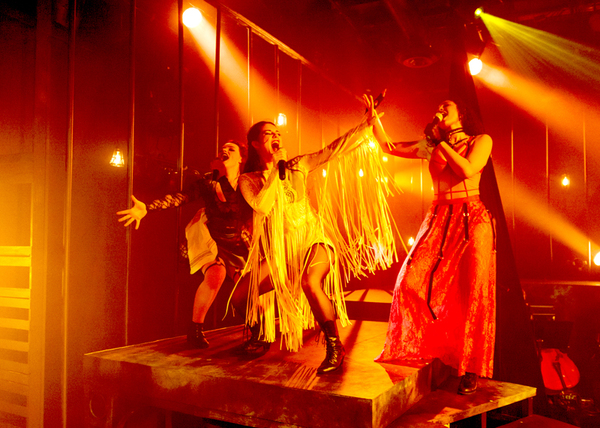 Nicole Gentile, Monika Pena, and Jisel Soleil Ayon

Alli Rose Schynert

Monika Pena
More Hot Stories For You