Philanthropist, Activist, Music Legend Shares Her Stories From Billie Holliday To Barbra Streisand To Bjork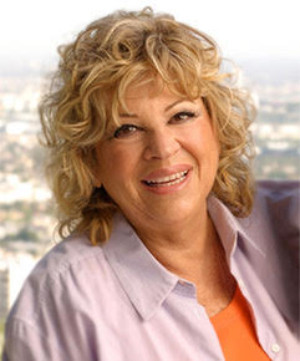 Jewish Women's Theatre's (JWT) will present music legend Corky Hale in her first interview about her new book, Corky Hale UNCORKED! Music, Marriage and Making a Difference, at Bagels & Bestsellers on Sunday, July 29 from 10 am to noon.
Hale, who has performed with musicians from Billie Holiday to Bjork, will be sharing stories from her amazing life and signing her new biography Corky Hale, UNCORKED, Music, Marriage and Making a Difference. She will be interviewed by Arlene Sarner, co-author with Jerry Leichtling of Hale's biography and a JWT Board Member.
At 18, Merrilyn Hecht, who hailed from a small midwestern farm town, stopped attending classes at UCLA and shocked her parents when she appeared on television under a new name, sporting a platinum hairdo and playing harp with Liberace. So began Hale's extraordinary music career. She went on to play harp and piano and to sing with some of the most famous musical legends of all time.
Hale has performed at The White House with Tony Bennett, soloed with Barbara Streisand, Billie Holliday, Mel Torme, Peggy Lee, Frank Sinatra, Harry James, Judy Collins and George Michaels.
Married to famed songwriter Mike Stoller, of the team Leiber and Stoller, the couple not only made music history, but shared a life of social activism and philanthropic projects, including their partnership with Planned Parenthood to build the Dorothy Hecht Health Center in Los Angeles. Hale is also the founder of Angel Harvest, an organization which redistributes unused foods from restaurants, hotels, and events, to the hungry and needy people of greater Los Angeles.
"My husband Jerry Leichtling and I thought we knew a lot about Corky from our own work in the music industry (Peggy Sue Got Married and other productions), but we couldn't believe how much territory Corky has covered," said Arlene Sarner, co-author with Leichtling. "We also thought it was important to showcase a Jewish woman who has made such a positive contribution to the world through music, social activism and philanthropy."
"JWT is so pleased to welcome Corky Hale to speak at The Braid this summer," says Ronda Spinak, JWT's Artistic Director. "Corky's story inspired us. Through sheer talent and a lot of chutzbah, this woman, who began without connections or money, has worked with everyone who is anyone in the music industry."
Hale will be in conversation with writer Arlene Sarner, for a morning of talk, book signing, and a light brunch at The Braid, 2912 Colorado Ave. #102, from 10am to noon, on Sunday, July 29th. For more information, visit: www.jewishwomenstheatre.org and click on "Buy Tickets."
JWT, voted "Best Live Theatre on the Westside" by The Argonaut, stages original dramatic performances, contemporary art exhibits, classes, and other events showcasing the diverse community of writers, artists and creators who celebrate Jewish life, one story at a time. Now in its 11th year, learn more about JWT at
www.jewishwomenstheatre.org
.
Related Articles View More Los Angeles

Stories

Shows
More Hot Stories For You