Latest News on Harry James
Latest News on Harry James
Harry James News
HERE Announces Full Programming for PUPPETOPIA
by Chloe Rabinowitz - Apr 4, 2022
The Obie Award-winning HERE has announced programming for Puppetopia, a presentation of HERE's Dream Music Puppetry program. Puppetopia will run May 11–22, 2022 in the HERE Mainstage & Dorothy B. Williams Theatres (145 Sixth Avenue, New York, NY 10013).
Vocalist and Performer Anita Michael Presents New Show at The Laurie Beechman Theater This May
by A.A. Cristi - Mar 11, 2022
Vocalist and performer Anita Michael returns to the Laurie Beechman Theatre with her new show on Sunday, May 15, 2022 at 1:00 pm.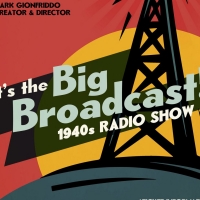 THE BIG BROADCAST! Streams From Mount Holyoke March 11. 
by A.A. Cristi - Feb 25, 2022
The Jazz Ensembles of Mount Holyoke College present the 17th edition of The Big Broadcast! on Friday, March 11 at 7:30 p.m.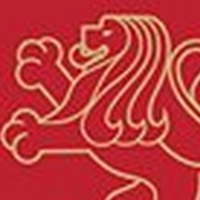 Madison Theatre At Molloy College Presents SWINGTIME BIG BAND: LOVE NOTES
by A.A. Cristi - Jan 24, 2022
The Madison Theatre at Molloy College presents Swingtime Big Band: Love Notes, February 13, 2022.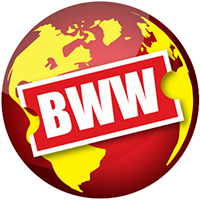 TheatreZone Will Launch 17th Season With HOME FOR THE HOLIDAYS
by A.A. Cristi - Nov 2, 2021
TheatreZone, a Naples-based professional Equity theatre specializing in Broadway musicals, celebrates a full, post-pandemic reopening— as well as its 17th season —in December with its original production, Home for the Holidays.
The South Florida Jazz Orchestra to Open the Gold Coast Jazz Society's 2021-2022 Concert Series
by A.A. Cristi - Oct 21, 2021
South Florida Jazz Orchestra opens the Gold Coast Jazz Society's 2021-2022 Concert Series celebrating a 30th Anniversary on November 10, at the Amaturo Theater at Broward Center for the Performing Arts, 201 SW 5th Avenue in Fort Lauderdale.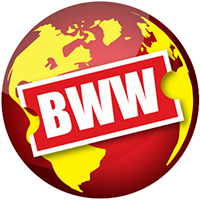 TheatreZone  Announces Season 17 Concert Series
by Stephi Wild - May 1, 2021
TheatreZone's concert series for the 2021-2022 season includes the return of the extremely popular Mersey Beatles, who have sold out shows on its stage for the past four seasons, as well as a world premiere and three great new concerts.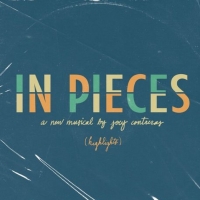 New and Upcoming Releases For the Week of April 12 - Joey Contreras' IN PIECES, and More!
by Stephi Wild - Apr 14, 2021
This week's list includes Life at Hamilton, a memoir written by a bartender at the hit musical, In Pieces, featuring highlights from the new musical by Joey Contreras, and more!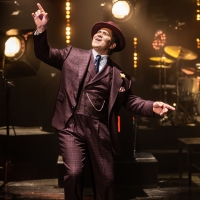 Christopher Jackson to Star in AFTER MIDNIGHT at Signature Theatre
by Chloe Rabinowitz - Mar 30, 2021
Signature Theatre has announced the full cast and creative team for After Midnight, the fourth production in the Signature Features 2021 Season. Featuring a cast of 12, headlined by Christopher Jackson and Nova Y. Payton, After Midnight showcases 28 of the big band era's most famous songs, all framed by the poetry of Langston Hughes. 
Harry James Videos
BWW TV: Sneak Peek at Rehearsals and Behind-the-Scenes of I ONLY HAVE EYES FOR YOU
by BroadwayWorld TV - May 11, 2016
Producer Corky Hale's I ONLY HAVE EYES FOR YOU - The Life and Lyrics of Al Dubin, features lyrics by Al Dubin, most music by Harry Warren, a book by Jerry Leichtling and Arlene Sarner, and musical direction by Gerald Sternbach.  The production is directed and choreographed by  Kay Cole.  BroadwayWorld TV's own LA on-air Host Michael Sterling was invited to take a sneak peek at rehearsals last week and interview some of the show's stars and creative team.  
Harry James Frequently Asked Questions
How many shows has Harry James written?
Harry James has written 1 shows including Sophisticated Ladies (Lyricist).