BWW Interview: Chris Mann On His Musical Milestones Leading To Headlining Feinstein's At Vitello's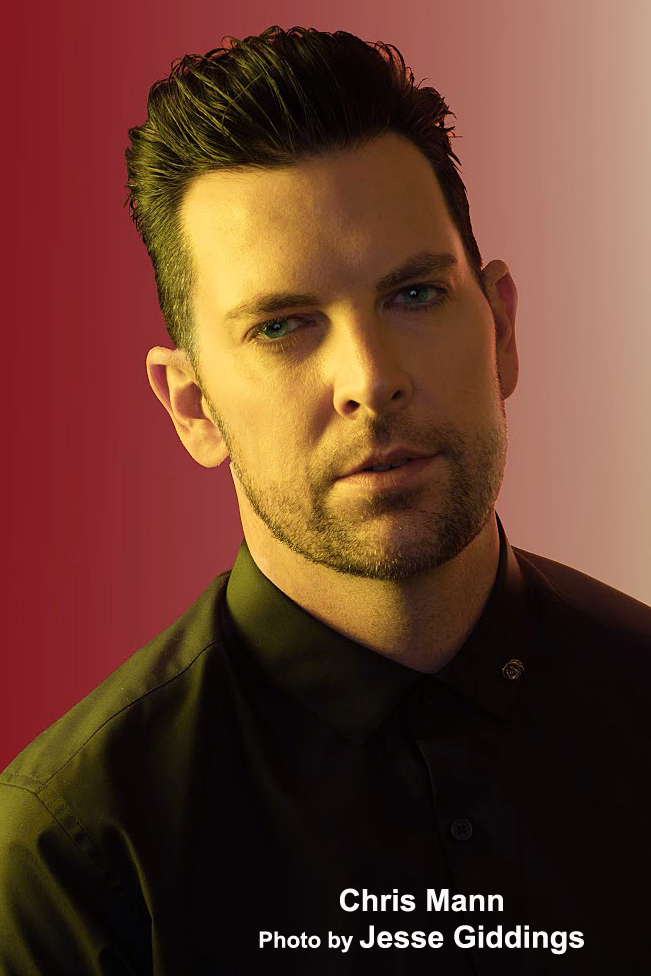 Top-selling recording artist Chris Mann brings his A Night With The Phantom: Chris Mann Sings Broadway to Feinstein's at Vitello's August 9th, 2019. After his game-changing, nationally televised duet with Christina Aguilera (on The Voice) in 2012, Chris followed up with sold-out concert tours throughout the United States, Mexico and Asia; as well as, a stint as the lead in THE PHANTOM OF THE OPERA. Opportunity presented itself for me to ask Chris about his path from classical training to Glee, Christina, PHANTOM, and now, Feinstein's at Vitello's.
Thank you for taking the time for this interview, Chris!
Can you give us a hint as to your selection of songs the Feinstein's at Vitello's audience can expect to hear August 9?
Playing at Michael Feinstein's clubs is not something I take lightly - you have to bring your A-game and really think about the material. I'm excited to sing some of my favorite songs from Broadway, The Great American Songbook and from my albums fans know. I'm definitely gonna cover a lot of ground--from Phantom to HAMILTON, Tony Bennett to Lady Gaga. I'll even have a very special Tony Award-winning guest to keep things interesting.
Do you prefer performing in character (i.e.; Phantom) or as yourself Chris Mann?
It depends on the day. Ha! I loved getting into character as The Phantom and taking the stage with that incredible cast and set. It was always so exciting and larger than life and in front of an audience of thousands every night. But I definitely love singing "The Music of the Night" in an intimate setting like at Feinstein's. People who have seen my shows also know I love to talk, cut up and really just vibe with the audience. I love it when they've had a few cocktails too - that always loosens up the room!
How did your classical voice training prepare you to perform Phantom night-after-night on your 2015/2016 North American tour of THE PHANTOM OF THE OPERA? Any particular warm-ups or exercises you religiously do?
Playing The Phantom for over 700 shows was definitely the vocal workout of my life. It's incredibly hard to travel, stay healthy, perform eight shows a week and keep it all together. That's the challenge of Broadway and also touring. I had to get tons of sleep, water and, generally, be boring. I always have to do a physical workout before I sing, so I'd hit the gym before doing a morning vocal warm up. Then while getting my makeup done for an hour, I'd do more vocalizations before the show started. Phantom is a tough role because he has lot of dips within the show when he's off stage. So I'd always have to keep my voice warm waiting for the next scene or between acts. Then I'd eat a cheeseburger after the show because, why not?
Do you prefer singing any one genre of music over the others?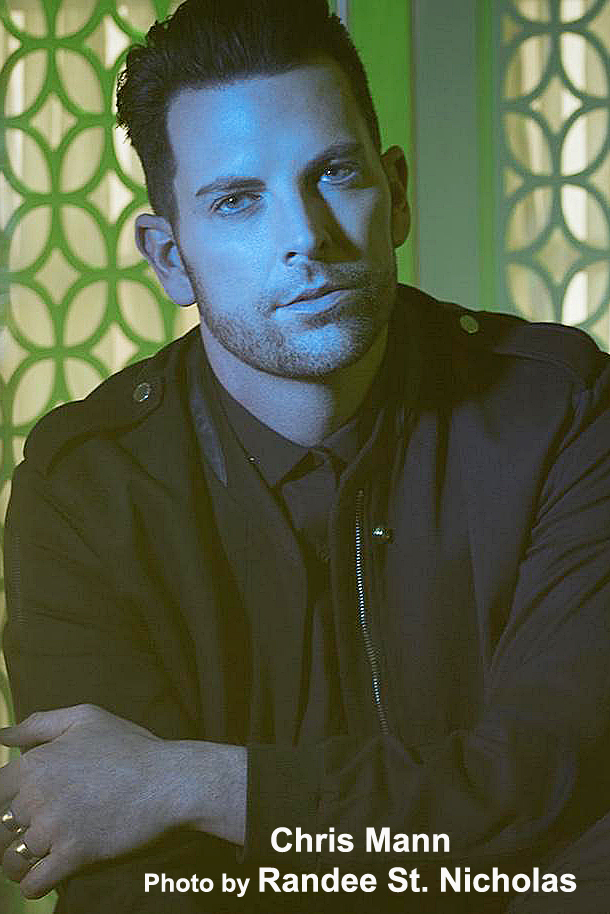 My career has allowed me to sing lots of genres. I love that and I go through phases where I prefer different things. I'm really into R&B and Broadway right now. Polar opposites. My current single "Honestly," is a duet with India.Arie, for example. But I'm stoked to give HAMILTON a whirl at Feinstein's too.
What led up to you being personally picked to play Phantom by Sir Cameron Mackintosh and Lord Andrew Lloyd Webber?
I had been touring promoting my PBS television specials for two years and had a desire to get back on stage doing musical theatre. I grew up performing in theatre and at regional theaters like Music Theatre of Wichita, where I'm from. I always dreamed of playing The Phantom, and it kind of fell out of the universe. I was performing at an event in Vancouver with Liz Callaway, Brenna Whitaker and Broadway Phantom, Hugh Panaro. Richard-Jay Alexander was directing. I remember listening to Hugh sing "The Music of the Night" at sound check, and said to Richard-Jay, "I wanna play The Phantom." I was super inspired. Literally a few weeks later, the audition breakdown went out for the role. I auditioned for Raoul in Los Angeles, and then was called back for The Phantom in New York City. Shortly after, I was cast by the director, Laurence Conner, Cameron Mackintosh and ALW. The whole thing was super fast and fortuitous. I still pinch myself thinking how the stars aligned.
Do you have to switch gears (technically, mentally) from singing opera to sing the pop, albeit some choral, tunes on the hit TV series Glee as a Dalton Academy Warbler?
Totally. It's a completely different sound and placement to sing "Ave Maria" than "Teenage Dream." It all stems from classical training and also obsessing over NSYNC growing up. Ha! Singing on Glee was so much fun, and definitely allowed me a tiny glimpse of being in a boy band... as the oldest high schooler ever.
What fond memories can you share of your dueting with Christina Aguilera on "The Prayer" in season two of The Voice back in 2014?
I auditioned for The Voice wanting to sing "The Prayer" with Christina in the finale. When it all happened that way, I was super thankful. Christina is a pro and no matter how she feels physically or vocally, she's going to give 1000%. That was always incredible to see. She was under the weather the day of our finale performance and we were really leaning on each other to pull it off. That brought us closer together as friends. She delivered a super unique vocal on that song that made it super relevant to me. I absolutely loved that moment. I have a picture of us performing that song at home on my piano.
You've performed in venues all over America, Mexico and Asia. Any particular place awe you? (incredible sound system? hugeness of audience capacity? historical factor?)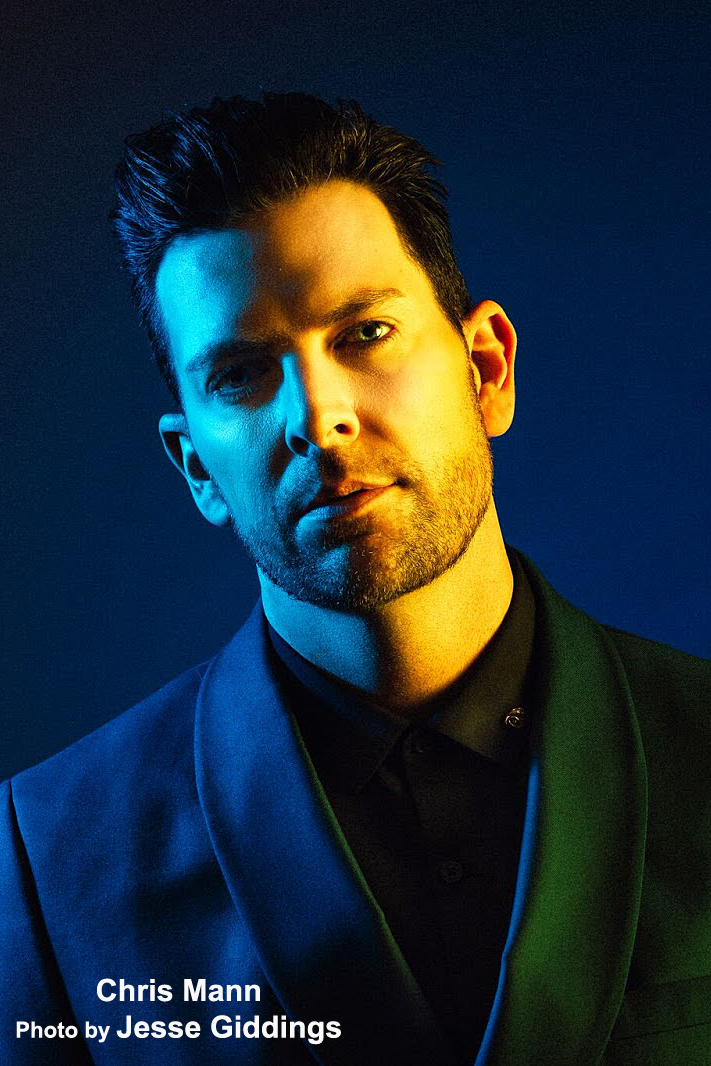 Wow! I have particularly fond memories of performing at Auditorio Nacional in Mexico City with a singer named Paty Cantu. The stadium was enormous, and the audience was so wild. One of my first tour dates ever was with India.Arie at Mountain Winery in upstate California. The mountains and vineyards around the venue were magic - I can still picture that night. The audience in my home town of Wichita, KS is always incredible and hilarious. I love singing at Feinstein's at the Nikko Hotel in San Francisco - amazing sound. The Smith Center in Vegas might be my favorite place because the audience is always super lit and boozy. Ha! The MIM in Phoenix is another favorite.
You've sung with Christina, Heather Headley, Katherine McPhee, India.Arie and Indina Menzel. Anyone else you'd love to duet with?
Any singer would have to say Celine cause she's the queen. I'd kill to sing with Tony Bennett. Ariana Grande is the best singer out there now... so are Yebba and Tori Kelly. I have to shout out to Shoshana Bean and Anthony Evans, who are both good friends I've sung with, who always require multiple shoes be thrown at them throughout their performances. I'm throwing shoes at them right now, just thinking about it.
What Broadway music role would you love to tackle?
I would love to have had time to play Dr. Pomatter in WAITRESS. I love Sara Bareilles' music in that show. King George in HAMILTON would be insane too. Or Hamilton. So many lyrics, tho!
What projects in the horizon for Chris Mann can you share?
I have a new album now called NOISE which is releasing as singles coming out each month. The next single comes out August 9 called "If You Ever Leave." I'm going to be joining my friends Heather Headley and Jackie Evancho for upcoming concerts. I'll be making my NYC 54 Below debut on January 15, 2020; and am super excited to take my newest concert out next year called From Gershwin to Gaga: Celebrating the Tony Bennett Songbook. It's gonna be such a fun set of a crazy group of songs.
What advice would your 37-year-old self tell your 22-year-old self graduating from Vanderbilt's Blair School of Music?
OMG! THAT's a question I lose sleep over, regularly. I would tell my 22-year-old self to find your authentic voice and love it. Regardless of what's cool. That's what makes us unique.
Thank you again, Chris! I look forward to experiencing your tuneful set August 9.
For ticket availability, log onto feinsteinsatvitellos.ticketfly.com
Related Articles View More Los Angeles

Stories

Shows
From This Author Gil Kaan