Gil Kaan

Gil Kaan, a former Managing Editor of the now-defunct Genre magazine, has had the privilege of photographing and interviewing some major divas of film, television, and stage in his career; including Ann-Margret, Diana Ross, Faye Dunaway, Carol Channing, Shirley MacLaine, Catherine Deneuve, Liza Minnelli, Sandra Bernhard, Glenn Close, Anna Nicole Smith, Margaret Cho, and three Catwomen—Eartha Kitt, Lee Meriwether and Julie Newmar. He had the fortuitous opportunity to conduct Lily Tomlin's coming out interview. Gil has since reviewed movies and theatre for a number of local Los Angeles and national outlets. Check out his video interviews with the talented participants of S.T.A.G.E. @ http://apla.convio.net/site/PageServer?pagename=STAGE_Video

MOST POPULAR ARTICLES
LAST 30 DAYS
BWW Review: STEPHEN KING'S IT - A MUSICAL PARODY Soars With Exceptional Vocal & Comic Talents
Posted: Oct. 12, 2019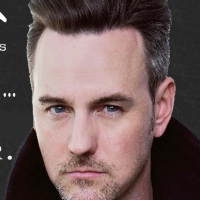 BWW Interview: Brian Gallagher - So Lucky To Make Music Around Family
Posted: Oct. 2, 2019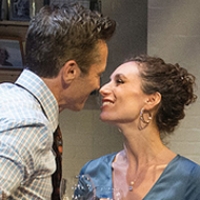 BWW Review: THE ABUELAS Offer Conflicts & Strong Performances
Posted: Oct. 14, 2019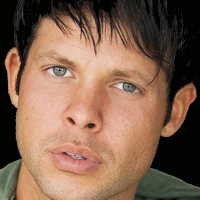 BWW Interview: Michael Leoni Taking FAMOUS To a New Level
Posted: Oct. 5, 2019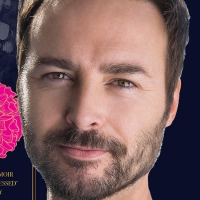 BWW Interview: Nick Hardcastle On Bringing the Life of Orry-Kelly To The Thea-ta
Posted: Oct. 13, 2019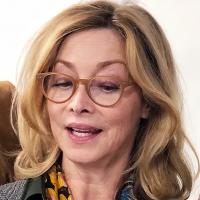 BWW Review: Strong Actors Raise A KID LIKE JAKE
Posted: Oct. 7, 2019


LAST 365 DAYS

BWW Interview: Renaissance Man Ruben Santiago-Hudson From LACKAWANNA To Broadway, HBO & Back
Posted: Mar. 6, 2019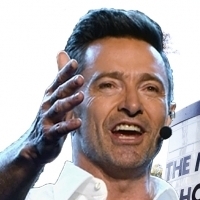 BWW Review: HUGH JACKMAN. THE MAN. Simply Sen.sa.tion.al At The Bowl!
Posted: Jul. 20, 2019



BWW Review: Lea Michele Heads All-Star Cast Raising LIVE-TO-FILM: THE LITTLE MERMAID Above the Sea & Into the Stratosphere
Posted: May. 21, 2019



BWW Review: East West Players' Winning MAMMA MIA! Takes It All!
Posted: May. 17, 2019


BWW Review: The 10 Things I LOVE About UMPO 10 THINGS I HATE ABOUT YOU
Posted: Apr. 7, 2019


BWW Review: Rob Nagle's A Tour De Force in Stunning THE JUDAS KISS
Posted: Mar. 5, 2019


BWW Review: Potent ATTACK OF THE SECOND BANANAS Successfully Aims & Bullseyes Your Funny Bones
Posted: Mar. 2, 2019


BWW Interview: Circa's Martin Evans Dancing & Flipping For HUMANS

October 21, 2019

A most limber cast of ten acrobat/dancers from the internationally-acclaimed Australia's Circa Contemporary Circus will be performing CIRCA: HUMANS for two nights only November 1 & 2 at The Wallis. This Wallis engagement marks their southern California debut after a world tour that began 2017 in Sydney, Australia. HUMANS explores the physical limits of the human bodies morphing elements of dance, theatre and circus. I had the chance to present a few questions of Martin Evans, one of the HUMANS ensemble.
---
BWW Review: Bartlett's COCK Not For Everyone

October 19, 2019

Mike Bartlett's COCK presents an unsympathetic take on a man questioning his sexuality as he cheats on his male lover with a woman he keeps running into on his morning route to work. John vacillates between being turned on by M, his hunky, but very mean lover, and being brought to sexual ecstasy by W, a needy woman, possibly his first.
---
BWW Interview: Writer/Performer Justin Sayre Horror-ibly Camps in RAVENSWOOD MANOR

October 15, 2019

Justin Sayre's camp-horror-soap-opera, twelve-episode serial RAVENSWOOD MANOR will take the Celebration Theatre stage beginning October 17, 2019 for a six-week run. Novelist/playwright/TV scripter/performer/host Justin took some time to answer a few of my questioning queries on his various functions as novelist/playwright/TV scripter/performer/host.
---
BWW Review: THE ABUELAS Offer Conflicts & Strong Performances

October 14, 2019

A well-acted ensemble gives THE ABUELAS its relatable humanity. Stephanie Alison Walker has written a unflinching look at realistic, flawed relationships under the most atypical circumstances. THE ABUELAS (THE GRANDMOTHERS) - a follow-up of Walker's THE MADRES (THE MOTHERS) also deals with the Dirty War in Argentina in the mid-1970s.
---
BWW Interview: Nick Hardcastle On Bringing the Life of Orry-Kelly To The Thea-ta

October 13, 2019

A limited 'sneak peek' run of Gentleman-George Production's ORRY will begin November 1, 2019 at The Lee Strasberg Theatre. Writer/performer Nick Hardcastle has adapted Oscar-winning costume designer Orry-Kelly's memoirs Women I've Dressed for a ninety-minute stage production (directed by Wayne Harrison) incorporating music, dance, vaudeville, puppetry, special effects and some of Orry-Kelly's award--winning creations. I had the chance to ask a few questions of Nick, in between his many, many responsibilities - theatrical and otherwise.
---
BWW Review: STEPHEN KING'S IT - A MUSICAL PARODY Soars With Exceptional Vocal & Comic Talents

October 12, 2019

With STEPHEN KING'S IT - A MUSICAL PARODY, Rockwell Musical Parodies assumes the lofty mantle of UNAUTHORIZED MUSICAL PARODY OF... in presenting a well-oiled selection of amazing vocalists singing hit pop songs that cleverly advance the narrative of cult, non-musical films. Familiar Rockwell Table & Stage talents on and off stage populate this re-imagining of Stephen King's horror flick It.
---
BWW Review: Strong Actors Raise A KID LIKE JAKE

October 7, 2019

The IAMA Theatre Company's west coast premiere of playwright Daniel Pearle's A KID LIKE JAKE is very blessed to have the sturdy acting talents of Sharon Lawrence, Tim Peper and Sarah Utterback. Jennifer Chambers ably directs the naturalistic, every-day dialogues, explosive arguments and confrontations between Peper and Utterback as Jake's liberal and excepting parents Greg and Alex.
---
BWW Review: ALL THE LEAVES ARE GROUNDLINGS And The Laughs Are Grayt!

October 5, 2019

The Groundlings, as always, bring the hilarity and the latest news-worthy topics to their current Friday and Saturday night show ALL THE LEAVES ARE GROUNDLINGS. Michael Naughton quite ably directs his very talented cast of eight (Matt Cook, Josh Duvendeck, Ryan Gaul, Patty Guggenheim, Kiel Kennedy, Lisa Schurga, Eliot Schwartz and Greg Worswick) in a fast-moving evening of fifteen laugh and/or groan-inducing skits.
---
BWW Interview: Michael Leoni Taking FAMOUS To a New Level

October 5, 2019

Just ending its very successful, unprecedented fourteen-month run this past Sunday, Michael Leoni's FAMOUS will be looking to conquer another medium - film. Michael Leoni, a multi-media writer/director, has always envisioned his creations to be presented in both mediums of stage and film. Got to catch up with Michael again after my initial interview with him on his ELEVATOR, and reviewing FAMOUS last year.
---
BWW Interview: Brian Gallagher - So Lucky To Make Music Around Family

October 2, 2019

Musician/songwriter/actor/family man Brian Gallagher will west coast premiere live his latest concept album BROADWAY STARS SING THE MUSIC OF BRIAN GALLAGHER at the Colony Theatre for one night only October 19, 2019. Performing his songs will be Carly Hughes, Matt Cusson, Carrie Manolakos and, a star in her own right, Brian's wife Megan Hilty (and others, yet to be announced). I had the chance to pepper Brian Gallagher about his creative process and his not-so-secret weapon.
---
BWW Interview: A PLAY IS A POEM's Peter Jacobson - From Seedy Nightclub Owner & Wily Film Exec to Iago & Richard III

September 25, 2019

The world premiere of filmmaker/playwright Ethan Coen's A PLAY IS A POEM currently lives on the Mark Taper Forum stage, produced by Center Theatre Group, in association with Atlantic Theater Company. A collection of five short plays from Ethan Coen's unique take on Americana had been connected together by the interstitial musical musings of Nellie McKay. Neil Pope directs the talented ensemble of Ro Boddie, Max Casella, Micaela Diamond, Peter Jacobson, Jason Kravits, McKay, Saul Rubinek, Miriam Silverman, Joey Slotnick, Sam Vartholomeos, and C.J. Wilson. I had the opportune chance to ask one of Ethan Coen's always-working players Peter Jacobson a few queries.
---
BWW Interview: A Glee-ful Amber Riley From DREAMGIRL Effie To LITTLE SHOP's Audrey II

September 24, 2019

Next up at Pasadena Playhouse, the sci-fi musical comedy LITTLE SHOP OF HORRORS, already in previews, will open September 25, 2019. Promising new twists and surprises, this cult hit written by Howard Ashman and Alan Menken over thirty-five years ago, will be directed by Mike Donahue. I had a chance to throw out a few questions to Olivier Award-winner Amber Riley who's playing Audrey II.
---
BWW Interview: SISTERS IN LAW's Tovah Feldshuh - A Supreme Match for RBG

September 20, 2019

When I reached for my phone to call Tovah Feldshuh to interview her on her upcoming role as Justice Ruth Bader Ginsburg in the west coast premiere of SISTERS IN LAW at The Wallis, I never expected to be so enthralled for the fifty minutes that followed; not only by the irascible, most delightful Tovah Feldshuh herself, but by the razor-witted Justice Ginsburg a?' a two-for-one interview!
---
BWW Interview: Playwright Bekah Brunstetter On MISS LILLY & Her Other Writing Loves

September 17, 2019

The much in-demand playwright Bekah Brunstetter will west coast premiere her latest MISS LILLY GETS BONED in a Rogue Machine production opening September 21, 2019 at the Electric Lodge. Robin Larsen directs Brunstetter's story involving a captive elephant and its unexpected effects on a virginal Sunday school teacher. Bekah managed to find a few moments of what little spare time she has (between making last minute notes for MISS LILLY's opening, and penning the much anticipated musical adaptation of Nicholas Sparks' The Notebook) to answer a few of my queries.
---
BWW Interview: Playwright E. M. Lewis' Having a Good Year In THE LIGHT

September 16, 2019

Next up at Boston Court Pasadena, the world premiere of E. M. Lewis' HOW THE LIGHT GETS IN, with previews beginning September 19th and opening set for September 28th. Emilie Pascale Beck directs the cast of Amy Sloan, Ryun Yu, Chelsea Kurtz and Dieterich Gray who play four lonely people who find each other when one of them falls apart. I had the chance to delve into the creative mind of the much produced E. M. Lewis.
---
BWW Review: An Effective HANDJOB Delivers

September 8, 2019

The Echo Theater Company presents a stunning world premiere of Erik Patterson's HANDJOB. Echo Theatre's artistic director Chris Fields quite ably directs his talented cast, as two sets of actors alternately depict the scenario of a curious, middle-aged gay man hiring a shirtless housekeeper/cleaner for a session of cleaning, leering and lusting. Patterson's very witty and smart script of clever puns and sharp observations gets even more witty and even smarter after a big reveal, that I won't be spoiling.
---
BWW Interview: Playwright Lloyd Suh Introducing His CHINESE LADY With Empathy

September 7, 2019

The Los Angeles premiere of Lloyd Suh's THE CHINESE LADY launches the Greenway Court Theatre's 2019-2020 season, with opening night September 7, 2019. In a co-production with Artists At Play, THE CHINESE LADY (based on a true story) features Amy Shu (as Afong Moy, the first female Chinese immigrant to come to America) and Trieu Tran (as Atung, Afong's translator/caretaker), under the direction of Rebecca Wear. Playwright Lloyd Suh took a few moments before flying into Los Angeles to answer my questioning queries.
---
BWW Interview: Will Brittain On Travelling Coast-To-Coast To Make It SKINTIGHT

September 7, 2019

Playwright Josh Harmon's SKINTIGHT receives its west coast premiere at the Geffen Playhouse, already in previews. Daniel Aukin directs this neurotic family drama featuring the original stars of the Broadway production (Idina Menzel, Will Brittain and Eli Gelb), with Harry Groener, Kimberly Jürgen and Jeff Skowron rounding out the cast. I was lucky enough that Will Brittain (who plays Trey, the young, hunky boyfriend of patriarch Elliott) was able to squeeze in some time for me in his busy rehearsal schedule to answer just a few of my long list of questions.
---
BWW Interview: FORMULAE & FAIRY TALES' Laura Karlin's Taking A Bite Out Of The Proverbial Apple

September 4, 2019

Invertigo Dance Theatre's FORMULAE & FAIRY TALES will world premiere at The Broad Stage September 13th and 14th, before going on tour beginning of next year. FORMULAE & FAIRY TALES re-imagines the life of mathematical genius and WWII codebreaker Alan Turing in a mash-up with the Disney classic Snow White and the Seven Dwarfs. I had the opportunity to delve into the creative mind of Invertigo Dance Theatre's Founding Artistic Director Laura Karlin, the originator/co-creator of this piece.
---
BWW Interview: Pam Trotter On Going From PURPLE to BLONDE

September 3, 2019

Fresh from the combined creative minds of Jake O'Flaherty and Tom Misuraca, their SUICIDAL BLONDE will world premiere September 19, 2019 at the Whitefire Theatre. Their dark comedy take on suicide will be directed by Candi Milo. I had the opportunity to field a few questions to Pam Trotter, who plays BLONDE's integral Felicia.
---
...
1