Gil Kaan

      Gil Kaan, a former Managing Editor of the now-defunct Genre magazine, has had the privilege of photographing and interviewing some major divas of film, television, and stage in his career; including Ann-Margret, Diana Ross, Faye Dunaway, Carol Channing, Shirley MacLaine, Catherine Deneuve, Liza Minnelli, Sandra Bernhard, Glenn Close, Anna Nicole Smith, Margaret Cho, and three Catwomen—Eartha Kitt, Lee Meriwether and Julie Newmar.  He had the fortuitous opportunity to conduct Lily Tomlin's coming out interview.  Gil has since reviewed movies and theatre for a number of local Los Angeles and national outlets. Check out his video interviews with the talented participants of S.T.A.G.E. @ http://apla.convio.net/site/PageServer?pagename=STAGE_Video
 
MOST POPULAR ARTICLES
LAST 30 DAYS
BWW Interview: Director Casey Hushion Giving A CLUE Into Her Multitude of Projects
Posted: Sep. 19, 2021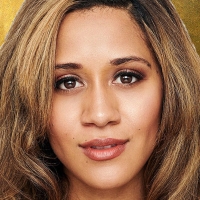 BWW Interview: Joanna A. Jones Confidently Settling Into Her HAMILTON Home
Posted: Oct. 8, 2021


BWW Interview: Linda Purl TENDERLY Channeling ROSEMARY CLOONEY
Posted: Sep. 24, 2021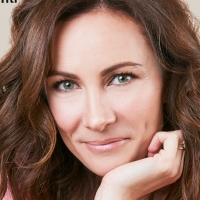 BWW Interview: Laura Benanti On Performing As Herself, Scripted Characters & Melania
Posted: Sep. 17, 2021


BWW Interview: Original DREAMGIRL Jennifer Holliday Toasting TO LIFE
Posted: Sep. 16, 2021


BWW Interview: Kelly Brandeburg Takes Her Hat Off for THE ROOT BEER BANDITS
Posted: Sep. 29, 2021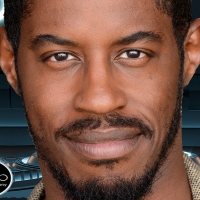 BWW Interview: The Echo-ing ASCENSION of Ahmed Best
Posted: Oct. 2, 2021


LAST 365 DAYS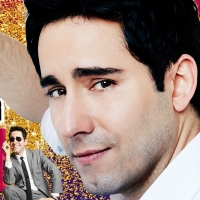 BWW Interview: John Lloyd Young Creating Art & Singing In the NEW YEAR
Posted: Dec. 21, 2020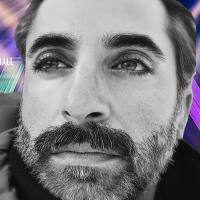 BWW Interview: Joseph Leo Bwarie Celebrates HOLIDAZE & Garry Marshall
Posted: Dec. 11, 2020


BWW Interview: THE MAGICIAN Dan White Mystifyingly Performs His Tricks ONLINE Beyond Any Comprehension
Posted: Feb. 9, 2021


BWW Interview: UNRAVELLED Playwright/Actor Jake Broder Creating Good Times To Mask The Bad Times We're Having
Posted: Feb. 16, 2021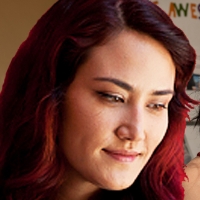 BWW Interview: Playwright Susan Soon He Stanton Commemorating Her BIRTHDAY & Episodic Works
Posted: Feb. 6, 2021


BWW Interview: Renaissance Man/Playwright Daniel MacIvor NEVER. DREAMS. ALONE. At Open Fist

October 11, 2021

Open Fist Theatre Company returns to live, in-person performances at Atwater Village Theatre with a concurrent run of two plays by Canadian playwright Daniel MacIvor – the west coast premiere of THE SOLDIER DREAMS and the shorter NEVER SWIM ALONE. THE SOLDIER DREAMS opens October 23rd, with NEVER SWIM ALONE running concurrently October 30th through November 21st. Had the chance to pick Daniel's brain, a true Renaissance man who's an actor, playwright, theatre director and film director.
---
BWW Interview: Joanna A. Jones Confidently Settling Into Her HAMILTON Home

October 8, 2021

The Los Angeles stop of the national tour of HAMILTON has already landed at the Pantages Theater mesmerizing audiences with their mastery of speeding-singing raps and intricate precision choreography. Joanna A. Jones stars as Eliza Schuyler Hamilton, the wife of Alexander Hamilton. Had the chance to talk with Joanna about her HAMILTON history and the various other shows she's graced the stage on.
---
BWW Interview: Mind-Blowing David Kwong's Truly An ENIGMATIST

October 7, 2021

Puzzle Master/Magician David Kwong has returned to the Geffen Playhouse with his live show THE ENIGMATIST, already playing has been extended through November 14, 2021. David charms his audience with a variety of mind-boggling puzzles, incredible sight of hand and unbelievable acts of mental telepathy. His virtual show last year INSIDE THE BOX's six-week run sold out in minutes. Had a chance to flash a few questions to David again after his opening weekend.
---
BWW Interview: MY FAIR LADY's Laird Mackintosh Reigns In Spain All Over The U.S.

October 6, 2021

The national tour of MY FAIR LADY opens October 7th in Los Angeles at the Dolby Theatre, running through October 31st. Bartlett Sher directs this timeless story of Professor Henry Higgins' experiment to transform the social standings of Eliza Doolittle, a lowly flower girl, to one fitting comfortably in high society. MY FAIR LADY, brimming with familiar musical standards, stars Laird Mackintosh as Professor Higgins and Shereen Ahmed as Eliza Doolittle. Had the chance to catch Laird during his offstage time before his evening performance.
---
BWW Interview: Lena Hall On Bridging Musical Genres In Her SONGS FROM THE NIGHTCAR

October 5, 2021

Tony and Grammy Award winner Lena Hall will return to the Bourbon Room October 11th with her latest cabaret act SONGS FROM THE NIGHTCAR. A steadily working actress, Lena will include some of her Snowpiercer covers combined with her own originals. Had the chance to throw out a few queries to the very game Lena.
---
BWW Interview: MOCA's Alex Sloane Moving SUN & SEA

October 3, 2021

The national tour of SUN & SEA literally beaches at The Geffen Contemporary at MOCA October 14th through the 16th. In its west coast debut, the producers of SUN & SEA will transform the Frank Gehry-designed former warehouse space into a sunny day at the beach with the installation of twenty-five tons of sand. Touring vocalists will be supplemented by L.A.-based choral group Tonality. Had the chance to get some behind-the-scenes' scoop from MOCA's associate curator of performance and programs Alex Sloane.
---
BWW Interview: The Echo-ing ASCENSION of Ahmed Best

October 2, 2021

The Echo Theater Company world premieres D.G. Watson's ASCENSION October 5, 2021 at the Atwater Village Theatre. Echo's associate artistic director Ahmed Best directs this immersive, interactive, sci-fi mystery thriller featuring Karen Sours Albisua, Leandro Cano, Samantha Cavestani, Elise DuRant, Steve Hofvendahl, Gloria Ines and Charrell Mack. Had the opportunity to pose a few questions to Ahmed, a black-belted Star Wars innovator.
---
BWW Interview: The Groundlings' Chris Eckert Fortifies THE GALE While Habiting ELM STREET

October 1, 2021

Chris Eckert, creator of the LGBTQ THE GALE, will appear next on The Groundlings stage in A GROUNDLING ON ELM STREET. This very funny performer/writer also teaches at The Groundlings School. Had the chance to throw out a few inquiries to the quick-witted Chris.
---
BWW Interview: Playwright/Director Stan Zimmerman Has Many A GOOD ONE

September 30, 2021

Co-playwrights Stan Zimmerman and Christian McLaughlin's HAVE A GOOD ONE world premieres at the Dorie Theatre at The Complex October 2, 2021. Stan also directs a cast that includes Megan Cournoyer, Adrian Gamez, Tom Plumley and Tanner Stine. Had the chance to get some behind-the-scenes and early history of Stan's most prolific career.
---
BWW Interview: FNAM Honoree Marc Shaiman Even Busier Than Ever

September 30, 2021

The Foundation for New American Musicals (FNAM) will honor Marc Shaiman with their inaugural Inspire Award at their FNAM ALL-STAR BENEFIT AND FUNDRAISER October 24th at a private Pacific Palisades residence. Scheduled to appear that night: Megan Hilty, Matthew Morrison, Bruce Vilanch, Marisha Wallace and Marissa Jaret Winokur. Marc took a brief moment from his many obligations to answer my queries with his snappy quips.
---
BWW Interview: Third Time's The Charm For IL TROVATORE's Guanqun Yu

September 30, 2021

LA Opera has opened their 35th season with Verdi's IL TROVATORE. Conducted by James Conlon and directed by Francisco Negrín, live performances at The Dorothy Chandler Pavilion through October 10th will be supplemented by two live streams October 3rd and 6th. IL TROVATORE stars Guanqun Yu in the role of Leonora. Had the chance to query Guanqun on her vocal regimen and her lightbulb moment when she realized she wanted a career singing opera.
---
BWW Interview: Kelly Brandeburg Takes Her Hat Off for THE ROOT BEER BANDITS

September 29, 2021

The shiny new and improved version of the Garry Marshall-mentored THE ROOT BEER BANDITS re-opens the Garry Marshall Theatre stage on October 2, 2021. As with any Garry Marshall production, re-vamps and rewrites are also welcomed and encouraged. Original creators Joseph Leo Bwarie and Lori Marshall (book and lyrics) and Rachael Lawrence (music) have polished the 2019 production even further for this 2021 show with more songs, more story, and more live music. Had the chance to shoot some questions at Kelly Brandeburg, who's reprising her role as Copper Penny, on her BANDITS history and her brush with the Smithsonian.
---
BWW Interview: The Groundlings' Michael Churven Throws It All In To Keep Grounded in The U.S.A

September 24, 2021

The Groundlings' latest Friday/Saturday night show A GROUNDLING ON ELM STREET began previews back on The Groundlings stage live September 18, 2021. Had the chance to chat with one of The Groundlings hilarious company members, the always funny Michael Churven on his Groundlings history, his tendency to slip into his Australian drawl, and his Superman stint that kept Ed O'Neill breaking up.
---
BWW Interview: Linda Purl TENDERLY Channeling ROSEMARY CLOONEY

September 24, 2021

Ensemble Theatre Company (ETC) presents the first show of its reopening season, the Southern California premiere of TENDERLY: THE ROSEMARY CLOONEY MUSICAL opening October 7, 2021. Jenny Sullivan directs Linda Purl as Rosemary Clooney and David Engel as various men in her life. Had the chance to poise some queries to Linda on Rosemary and being lucky and bilingual.
---
BWW Interview: Martin Biallas Bringing MICHELANGELO'S SISTINE CHAPEL To The World

September 24, 2021

MICHELANGELO'S SISTINE CHAPEL: THE EXHIBITION featuring full-sized replicas of Michelangelo's timeless frescos from the Vatican's Sistine Chapel has reached Los Angeles for the first time. Audiences can view Michelangelo's masterpieces up close, closer than in the actual Sistine Chapel. Had the chance to chat with Martin Biallas, SEE Attractions' CEO and producer of THE EXHIBITION, on some behind-the-scenes details of putting THE EXHIBITION together.
---
BWW Interview: Sandra Bernhard Always Truthful In Her DECADEs OF MADNESS & MAYHEM

September 20, 2021

Comedian/actress Sandra Bernhard will be enthralling her adoring audience with A DECADE OF MADNESS AND MAYHEM, a night of her standup comedy, October 8, 2021 at The Wallis. Renown for her outspokenness and outrageousness, the always very candid Sandra will speak her witty mind in her usual laughs-inducing act that only Sandra Bernhard can do. Had the chance to delve a little into Sandra's always deliberating psyche.
---
BWW Interview: Director Casey Hushion Giving A CLUE Into Her Multitude of Projects

September 19, 2021

La Mirada Theatre for the Performing Arts and McCoy Rigby Entertainment will west coast premiere playwright Sandy Rustin's adaptation of Jonathan Lynn's screenplay CLUE September 24, 2021. Prolific director Casey Hushion steers a cast of Jeff Skowron, Heather Ayers, Ted Barton, Mary Birdsong, Sarah Hollis, John Shartzer, Cassie Simone, Harrison White, Rachel McLaughlan, Michael Cavinder, and James Tolbert. Had the opportunity to learn some behind-the-scenes of CLUE and other productions Casey has worked on.
---
BWW Interview: Laura Benanti On Performing As Herself, Scripted Characters & Melania

September 17, 2021

Laura Benanti, Tony Award winner and one of Broadway's favorite leading ladies, will be debuting at Segerstrom Center for the Arts in their Cabaret Series September 23rd, 24th and 25th. Including songs from her self-titled CD in her set list, Laura will certainly wow the Samueli Theatre audience. Had the chance to throw out a few inquiries to the enchanting Ms. Benanti.
---
BWW Interview: Original DREAMGIRL Jennifer Holliday Toasting TO LIFE

September 16, 2021

Coinciding with DREAMGIRLS 40th Anniversary, DREAMGIRLS' original Effie Jennifer Holliday will perform her concert HERE'S TO LIFE at The Wallis October 9, 2021. Had the chance to chat with Jennifer of her current LIFE, her signature song, and her one-upping lockdown.
---
BWW Interview: Therese Lee's RIDING THE BUS TO THE RED CARPET & Further

September 13, 2021

Songstress Therese Lee will debut her one-woman concert RIDING THE BUS TO THE RED CARPET at Feinstein's at Vitello's September 29, 2021. Therese and I have crossed paths many a time, in years past, working the Red Carpet. I grabbed the chance to catch up with my former co-reporter.
---