Gil Kaan - Page

Gil Kaan, a former Managing Editor of the now-defunct Genre magazine, has had the privilege of photographing and interviewing some major divas of film, television, and stage in his career; including Ann-Margret, Diana Ross, Faye Dunaway, Carol Channing, Shirley MacLaine, Catherine Deneuve, Liza Minnelli, Sandra Bernhard, Glenn Close, Anna Nicole Smith, Margaret Cho, and three Catwomen—Eartha Kitt, Lee Meriwether and Julie Newmar. He had the fortuitous opportunity to conduct Lily Tomlin's coming out interview. Gil has since reviewed movies and theatre for a number of local Los Angeles and national outlets. Check out his video interviews with the talented participants of S.T.A.G.E. @ http://apla.convio.net/site/PageServer?pagename=STAGE_Video

MOST POPULAR ARTICLES
LAST 30 DAYS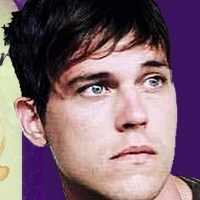 BWW Interview: Matthew Herrmann Juggling KAREN CARPENTER, THE WOODS & Many, Many Others
Posted: Sep. 29, 2020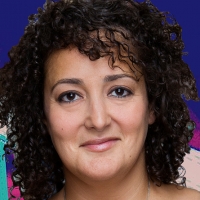 BWW Interview: 13Exp's Mikhael Tara Garver Creating Immersive Events for River LA
Posted: Oct. 5, 2020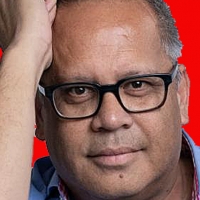 BWW Interview: Prolific Director Jon Lawrence Rivera MARCHes Thru The Pandemic With The LALGBT Center
Posted: Oct. 4, 2020


BWW Interview: Javon Johnson Is Always Listening, Writing & Loving STILL.
Posted: Sep. 28, 2020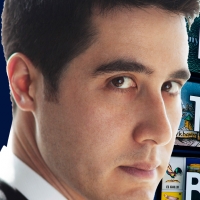 BWW Interview: Puzzle Master/Magician David Kwong Puzzlingly Mystifies INSIDE THE BOX
Posted: Oct. 16, 2020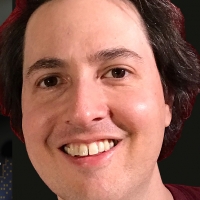 BWW Interview: Michael Berns' BLOOD ROCK: THE MUSICAL On The Road To Broadway
Posted: Oct. 19, 2020


LAST 365 DAYS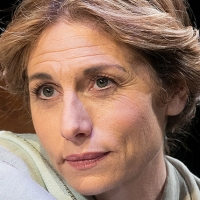 BWW Review: Intensely, Mesmerizing EIGHT NIGHTS Features A Tour de Force From Tessa Auberjonois
Posted: Nov. 9, 2019


BWW Interview: Intimacy Coordinator Mia Schachter Keeping It Safe At THE WILD PARTY
Posted: Feb. 15, 2020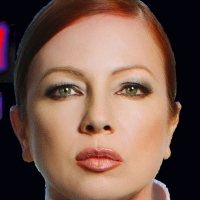 BWW Interview: John Waters' Fav Traci Lords - Now a Woman BEHIND BARS
Posted: Jan. 6, 2020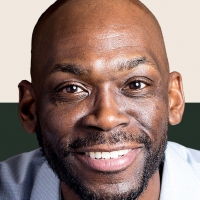 BWW Interview: The Fabulous Playwright Vincent Terrell Durham Waxes on His POLAR BEARS, BLACK BOYS & PRAIRIE FRINGED ORCHIDS
Posted: Jun. 17, 2020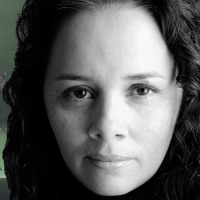 BWW Interview: Indigenous Playwright Larissa FastHorse Setting The Table With Truths In THE THANKSGIVING PLAY
Posted: Oct. 30, 2019


BWW Interview: Perennial Film & TV Actor C. Thomas Howell Making His Theatrical Debut in WORST-CASE SCENARIO
Posted: Mar. 17, 2020


BWW Interview: Brett Loudermilk's Swallowing For Halloween

October 23, 2020

This year's semi-finalist on America's Got Talent, sword-swallower extraordinaire Brett Loudermilk will be presenting THE BRETT LOUDERMILK HALLOWEEN SPECIAL Zoomed live online October 29 & 30, 2020. Special guests for this self-described 'CIRQUE DU SOLEIL meets PEE-WEE'S PLAYHOUSE' include Gilbert Gottfried (and other surprise celebrity trick-or-treaters).
---
BWW Interview: Michael Berns' BLOOD ROCK: THE MUSICAL On The Road To Broadway

October 19, 2020

Songwriter, vocalist, and music producer Michael Berns has been keeping busy during these quarantined times producing a six-song EP of his theatrical show BLOOD ROCK: THE MUSICAL. With the able vocal assist from his Broadway friends (Andy Mientus, Damon Daunno, Jennifer DiNola and Robert Torti), and his new writing partner Ralph Pezzullo, Broadway Sings Blood Rock The Musical has been created.
---
BWW Interview: Puzzle Master/Magician David Kwong Puzzlingly Mystifies INSIDE THE BOX

October 16, 2020

Geffen Stayhouse's second full-length virtual production INSIDE THE BOX sold out its six-week run in minutes. Now extended through January 3, 2021, puzzle master and magician David Kwong will interact with his audience INSIDE THE Zoomed BOXes, weaving a tale of past puzzle-makers with puzzle-solving, wordplay and multi-layered games.
---
BWW Interview: Scott Silven On Making His Magical JOURNEY During These Isolating Times

October 15, 2020

Mentalist/performance artist Scott Silven will west coast premiere his virtual creation THE JOURNEY for The Broad Stage opening October 20, 2020. Storyteller Scott will weave illusions and feats of imagination into his tales of his Scottish heritage for a maximum of 30 fortunate households per online performance.
---
BWW Interview: 13Exp's Mikhael Tara Garver Creating Immersive Events for River LA

October 5, 2020

Mikhael Tara Garver, creator and experiential director of 13Exp, will team up with River LA for RIO REVEALS, a series of immersive, online events on the history and future of the Los Angeles River. River LA donors will have access to the in-person FIREFLY NIGHTS, first of their RIO REVEALS series October 23 through 26, 2020; with the second immersive event RIO RECORDS opening to the general public for a six-week run beginning November 19, 2020.
---
BWW Interview: Prolific Director Jon Lawrence Rivera MARCHes Thru The Pandemic With The LALGBT Center

October 4, 2020

Playrights' Arena's artistic director Jon Lawrence Rivera will world premiere MARCH, inaugurating the Los Angeles LBGT Centera??s innovative new live theatre series, GARAGE THEATRE on Saturday, October 17, 2020. Performances for audiences (in their individual vehicles) will take place in the unique, experimental space of an underground parking structure located below the Centera??s Anita May Rosenstein Campus in Hollywood.
---
BWW Interview: Matthew Herrmann Juggling KAREN CARPENTER, THE WOODS & Many, Many Others

September 29, 2020

The versatile and frequent Los Angeles theatre collaborator, actor/producer Matthew Herrmann will next be virtually seen in ARE YOU THERE GOD? IT'S ME KAREN CARPENTER, a benefit for the Cavern Club Celebrity Theatre at Casita del Campo October 1 live at 7pm PST. Joining Matthew will be familiar faces from the L.A. theatre community: Drew Droege, Carey Peters, Jennifer Blake, Amy Procacci, Libby Baker, Frances Chewning, Rae Dawn Hadinger, Joe Donohoe and Brad Griffith.
---
BWW Interview: Javon Johnson Is Always Listening, Writing & Loving STILL.

September 28, 2020

Javon Johnson, the most winningest poetry slam competitor to-date ('Humble brag,' Javon interjecting), will open the Pasadena Playhouse's new streaming platform PLAYHOUSELIVE September 30, 2020 with his one-man show STILL. Poet/performer/professor Javon shares his most timely take on the complexities of the Black experience in the format he's been most successful - poems.
---
BWW Interview: Marc Antolin On Entering the ROMANTICS ANONYMOUS Bubble

September 18, 2020

Emma Rice, the creator and leader of the UK theatre company Wise Children, has remounted the interrupted U.S. tour of her ROMANTICS ANONYMOUS. Wise Children will present a LIVE production of ROMANTICS ANONYMOUS (with dancing and kissing) livestreaming from the Bristol Old Vic stage September 22 through 26, benefiting 30+ theatres worldwide, with each night targeting a different country or region.
---
BWW Interview: Dennis Hensley MISMATCHing & Working With Divas

September 17, 2020

Dennis Hensley's long-running THE MISMATCH GAME has reinvented itself to the new normal of ZOOM for two weekend nights, September 26 and 27, 2020. Dennis shared some history of his charitable project, produced pre-pandemic on the stages of the Los Angeles LGBT Center. Dennis dons his hosting polyesters as Gene Rayburn.
---
BWW Interview: Magician Extraordinaire Helder Guimarães Closing THE PRESENT With A GRAND FINALE

September 16, 2020

Magician extraordinaire (I'm a convinced eyewitness!) Helder Guimarães has been performing his virtual magic show THE PRESENT (a Geffen Playhouse production) since May 7, 2020; when it had an initial run of four weeks, (selling out in under an hour!). With his third (and, sadly, final extension), Helder, with director Frank Marshall, will give his THE PRESENT: A GRAND FINALE on October 17 in a special global livestream via Stellar.
---
BWW Interview: Beth Malone Being FUN HOME, An AMERICA's Angel & Celebrating Kritzerland's 10TH

September 11, 2020

Kritzerland will celebrate their ten years of producing monthly cabarets with their 109th show THE 10TH ANNIVERSARY SHOW, livestreaming this Sunday September 13, 2020. I jumped at the chance to pose a few queries to Beth Malone, Tony nominated for her lead role as author Alison Bechdel in FUN HOME, and, as Angel, seen flying over Prior Walter in ANGELS IN AMERICA.
---
BWW Interview: Bursting Emma Rice's ROMANTICS ANONYMOUS Bubble

September 8, 2020

Emma Rice, the creator and leader of the UK theatre company Wise Children, will virtually premiere her ROMANTICS ANONYMOUS months after live theatre was shuttered aborting their U. S. tour. The livestreaming from the Bristol Old Vic stage September 22 through 28 will benefit 30+ theatres worldwide, with each night targeting a different country or region.
---
BWW Interview: Kerry O'Malley SINGing HAPPY Again With Kritzerland

August 7, 2020

Kritzerland will present its 108th show SING HAPPY! THE SONGS OF KANDER & EBB as a benefit for Group Rep this Sunday August 9, 2020 at 5p PST via their Facebook and YouTube pages. This tribute to legendary composers John Kander and Fred Ebb (hosted by its incomparably witty producer Bruce Kimmel and co-produced by Doug Haverty) will feature Brent Barrett, Debbie Gravitte, Peyton Kirkner, Karen Mason, Kerry O'Malley, Hartley Powers, Jennifer Simard, Sami Staitman, Adrienne Stiefel, Robert Yacko and Karen Ziemba. got the chance to ask of few queries of Kerry, who in Kritzerland #107 performed a show-stopping duet with herself in a tongue-twisting, speed-singing 'All For The Best' from GODSPELL. Simply brilliant!
---
BWW Interview: ISC's David Melville & Melissa Chalsma On Being Free, Social Awareness & The Future

August 3, 2020

As live theatre remains in lockdown, Independent Shakespeare Company (ISC) is morphing their Griffith Park Free Shakespeare Festival into a free, livestreaming program of four FESTIVAL EVENTS on Saturdays in August, and a hybrid stage production of ROMEO & JULIET Labor Day weekend. ISC's co-founders David Melville & Melissa Chalsma were most gracious in answering my emailed queries on their twenty-plus-years-old theatre organization.
---
BWW Interview: Mindy Sterling On Staying Home & Being a Groundling

July 27, 2020

The Groundlings alumni and Austin Powers fan favorite Mindy Sterling will be special guesting on The Groundlings weekly online Wednesday show THE CRAZY UNCLE JOE SHOW July 29, 2020, zooming at 8p PST. This hour of improv starts with suggestions from the audience and weaves characters through time and hysterical situations. The always funny cast of CRAZY UNCLE JOE includes Stephanie Courtney, Roy Jenkins, Brian Palermo, Leonard Robinson and Christen Sussin.
---
BWW Interview: DIAVOLO's Jacques Heim Safely Creating THIS IS ME With Vets

July 24, 2020

DIAVOLO/Architecture in Motion's The Veteran Project will premiere its THIS IS ME: LETTERS FROM THE FRONT LINES on The Soraya Facebook page Friday July 31 at 4p PST. Returning to The Soraya for their fourth engagement, DIAVOLO's latest movement piece deals with our current pandemic isolation from the first responders' perspectives. DIAVOLO/Architecture in Motion's founder and artistic director Jacques Heim, who directed and choreographed THIS IS ME: LETTERS FROM THE FRONT LINES, shared some behind-the-scenes of THIS IS ME and background of the performing company he founded in 1992.
---
BWW Interview: Source Material's Samantha Shay Navigating IN THESE UNCERTAIN TIMES

July 20, 2020

Source Material's IN THESE UNCERTAIN TIMES will world premiere via Zoom July 25, 2020 at 4pm PST. Directed by Source Material's artistic director Samantha Shay, IN THESE UNCERTAIN TIMES posits the state of theatre in these COVID-19 times using a mash-up of Chekov monologues, drinking duels and coronavirus memes. Performers, spread out in the U. S. and in Iceland, include company members James Cowan, Miles Hartfelder, Annelise Lawson, Stephanie Regina, Raven Scott, Victoria Sendra, and Grace Tiso. I had the chance to ask Samantha what's currently predominating in her creative mind.
---
BWW Interview: THIS WILL BE Ali MacLean's YEAR @ SheLa Arts

July 13, 2020

The third annual SheLA Arts' Summer Theater Festival has gone completely digital this year, running July 13 through July 19, 2020. I had the socially distant chance to pose a few questions to one of the five elected playwrights chosen for this year's festival, Ali MacLean, whose THIS WILL BE OUR YEAR will world premiere July 17th via Zoom.
---
BWW Interview: Playwright France-Luce Benson's Been Ready For SHOWTIME - BLUES

June 26, 2020

In these pandemic times, The Fountain Theatre has been Zooming their SATURDAY MATINEE series, the latest on June 27 being France-Luce Benson's SHOWTIME BLUES. The cast of this reading includes Cecil Blutcher, Suzette Azariah Gunn and Matt Kirkwood. I had the socially distant opportunity to pose a few questions to this prolific playwright.
---