Theatre C Brings Las Vegas to New York with COTTON CANDY AND COCAINE
Starting the Fall off strong with a new musical workshop, Theatre C brings Las Vegas to New York with Cotton Candy and Cocaine by EllaRose Chary and Brandon James Gwinn. This workshop, which is produced in association with Long Island City Artists, Inc. will envelop the audience in a haphazard struggle against urban renewal. The experience runs September 22, 23, 24th at 8pm and September 25th at 3pm at the Plaxall Gallery (5-25 46th Avenue, Long Island City, New York).
Cotton Candy and Cocaine takes place in Las Vegas's hottest up-and-coming attraction - Tad Park's Vegas, a glitzy commercial avenue a mile past the renowned Strip. Meet the waiters, bartenders, drag queens, buskers, former prostitutes, costumed characters and others who live to entertain us in this 360-surround experience that pits the denizens of the old Las Vegas against the newcomers who want to revitalize their neighborhood -- all while giving us the time of our lives. It's Old Guard vs. New Guard in this electropop musical/dance/libation-lathered party that invites us to join in the fun and be swept up in the sex, dirt and glitter that is Vegas on vacation.
Theatre C's presentation of Cotton Candy and Cocaine is a beta-test (read "barebones workshop") of the full show, which is housed at The Plaxall Gallery, a 12,000 square foot warehouse space that has been generously donated by Plaxall Inc, and converted into an art gallery by Long Island City Artists, Inc. The audience will enter an immersive space while occasionally moving about the space, sitting at tables, being served wine, beer, and all the cheese doodles and cotton candy they can eat -- but all while witnessing a clear story and being part of it.
Theatre C's Producing Artistic Director, Carlos Armesto , will be directing the production. The cast is a fun-filled and diverse group of performers including Ryan Cassatta ( American Idol ), Jose Candelaria ( American Idol, Jesus Christ Superstar ), Azudi Onyejekwe (Violet, Natasha, Pierre and the Great Comet of 1812 ), Daniel K. Isaac (Showtime's Billions ), Courtney Bassett, Hannah Rose deFlumeri, Tori Scott, Jen Fouché , Dylan Hartwell , and many more!
Cotton Candy & Cocaine was developed at Ars Nova as part of its 2014-2015 Uncharted Series. For more information, visit www.theatrec.org or www.licartists.org. Cotton Candy and Cocaine contains one 10-minute dance pause.
Admission is by donation only ($18 suggested), and reservations should be made at cottoncandycocaine.brownpapertickets.com or call 914 843 9435 .
More Hot Stories For You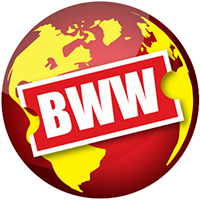 Hampton Theatre Company Presents IT'S A WONDERFUL LIFE - A LIVE RADIO PLAY Next Month

November 28, 2022

The Hampton Theatre Company will present a three-day holiday presentation of "It's a Wonderful Life: A Live Radio Play" on the stage of the Quogue Community Hall for one weekend only, December 16-18. 
---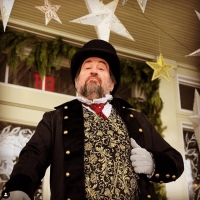 A CHRISTMAS CAROL To Play Shelter Island's Historic Ram's Head Inn December 10, 2022

November 21, 2022

Vanessa Leuck, Ethan Popp and Broadway on the North Fork are bringing back their sold-out, one-man immersive adaptation of Charles Dickens' A Christmas Carol to Shelter Island's historic Ram's Head Inn for one night only this holiday season.
---
Photos: Get a First Look at BEAUTY AND THE BEAST at The Argyle Theatre

November 18, 2022

Get a first look at The Argyle Theatre's Beauty and The Beast, directed by Evan Pappas, choreographed and co-directed by Debbie Roshe with musical direction by Jonathan Brenner. It will perform through January 1, 2023.
---
GRUMPY OLD MEN Cast And Creative Announced For Plaza's Broadway Long Island

November 17, 2022

Plaza's Broadway Long Island, Nassau County's Only Professional Theatre in residence at the State-of-the Art Elmont Library Theatre, has announced the cast and creative team for their upcoming production of Grumpy Old Men. Performances begin on Saturday, November 19 and runs through Sunday, December 4.
---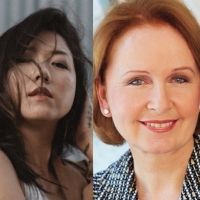 World Premiere of DOUBLE HELIX, MASTER CLASS Starring Kate Burton & More to Headline Bay Street Theater 2023 Season

November 17, 2022

Bay Street Theater & Sag Harbor Center for the Arts has announced that its 2023 Mainstage Season will bring together top theatrical talent in a spectacular four-show summer lineup. With a stellar mix of old and new, the season kicks off with the world premiere of Double Helix (May 30–June 18).
---