Long Island Theater Reviews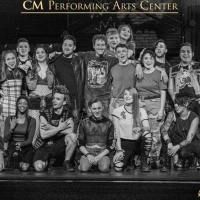 BWW Review: GREEN DAY'S AMERICAN IDIOT at The Noel S. Ruiz Theatre
by Melissa Giordano - February 21, 2020
When Green Day's American Idiot arrived on Broadway in 2010, it received a mixed response. When I saw the original Broadway production, I thought the cast was glorious and found the Book, like everyone else, safe; an emotional roller coaster. Furthermore, you have the rocking score of Green Day's Gr...
BWW Review: Theatre Three's production of JOSEPH is "a walking work of art!"
by Nicholas Pontolillo - February 20, 2020
On February 15, Port Jefferson's Theatre Three premiered their production of Joseph and the Amazing Technicolor Dreamcoat and it couldn't have opened at a better time. We are currently living in very trying times, and this production is the right remedy that will definitely get your spirits up....
BWW Review: DISNEY THE LITTLE MERMAID at The Argyle Theatre
by Anthony Hazzard & Scott Stolzenberg - January 28, 2020
Babylon's shores are brimming and bubbling with beautiful brine now that Disney's 'The Little Mermaid' and half the ocean washed up on the stage of the Argyle Theatre. Ariel, Ursula, King Triton, and a mix of maritime mavens present the classic underwater adventure based on the story by Hans Christi...
BWW Review: MILLION DOLLAR QUARTET at The John W. Engeman Theatre
by Melissa Giordano - January 28, 2020
Now in the middle of their spectacular fourteenth season, the John W. Engeman Theatre continues to dazzle with an excellent rendition of Million Dollar Quartet. It is a dramatization of a real jam session between Elvis Presley, Johnny Cash, Jerry Lee Lewis, and Carl Perkins. The Engeman's terrific i...
BWW Review: ALL SHOOK UP at The Noel S. Ruiz Theatre At CM Performing Arts Center
by Melissa Giordano - January 21, 2020
Long Island's Noel Ruiz Theatre at CM Performing Arts Center does it again with a rousing production of All Shook Up. Excellently directed and choreographed by CM vet Ashley Nicastro, the show runs through February 1st at the delightful Oakdale venue. Indeed, you'll leave the theater all shook up fr...
BWW Review: DRIVING MISS DAISY at Theatre Three
by Anthony Hazzard & Scott Stolzenberg - January 14, 2020
Jam on the brakes and put the car in park! Long Island powerhouse Phyllis March is giving one of the best performances of her brilliant theatrical career in Theatre Three's splendid production of Alfred Uhry's 'Driving Miss Daisy.' Ms. March, along with her devoted driver Hoke, played by the suave A...
BWW Review: MIRACLE ON 34TH STREET at Argyle Theatre
by Anthony Hazzard & Scott Stolzenberg - December 08, 2019
...