Fall Gallery Exhibits Announced For Thrasher-Horne Center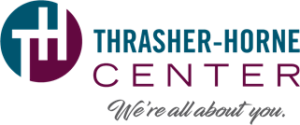 Thrasher-Horne Center announces it's 2018 Fall Gallery Exhibit with three artists: Cuban Renaissance artist Ciro Quintana, natural and landscape acrylic artist Sophie Dentist and local versatile photographer John Woods. Each artist will have work featured in the Lee Adams Florida Artist Gallery from August 1 through October 19. The Thrasher-Horne Center Galleries are open to the public Monday through Friday from 10 AM to 3 PM and during select events. Private sales appointments are also available upon request.
New this season is Thursdays @ Thrasher a free event offering a fun-filled evening of artistic exploration, including question and answer sessions with each of the gallery featured artists, multiple creative vendors in the lobby, food, music and giveaways. Held three times a year, the first event will be held Thursday, August 23 from 5:30 PM to 8 PM.
Ciro Quintana has been a major figure in Cuban art over the last thirty years. His work is part of a legendary generation of artists that have emerged in Cuba during the early 1980s with the so-called Cuban Renaissance or New Cuban Art movement. Quintana is also founder of the Puré Group which revolutionized both Cuban Art and the most innovative art produced in Latin America during those years. His work depicts social facts and history through graphic novel, pulp art and scenes from old movies as paintings on canvas and in collages. His work is part of prestigious collections such as the National Museum of Fine art in Havana, Ludwig Forum for international Arts in Aachen, Germany, Peter Ludwig Collection in Cologne, Germany, the Museum of Leipzig, Germany, the Museum of Modern Art of Santo Domingo, Dominican Republic, the Museum of Pori Taiden, and Finland. Since 1993, Quintana resides in Miami, Florida.
Sophie Dare is a UGA trained artist, textile designer, and business development consultant. Her varied background in the 90's includes special needs parenting, homeschooling, while creating a business as a muralist in Ponte Vedra Beach - a prolific experience of capturing exotic gardens, foliage and wildlife aesthetics to transform a home with hand-painted art. After a traumatic loss in 2002, of their oldest son (8), Joshua, her art was purposed in healing and she began to get invitations to speak, sharing her art, and message of comfort at over 20 women's conferences. She was featured in NE Florida galleries and Press from 2006-2010, with most of her works aligned with charitable causes. After several years in and out of the corporate world, she began her at-home studio in 2015 and became licensed with Art Trends-Prestige, via the Furniture Market for many of her "Back Home" Farmhouse and Coastal works. She now balances her time between working part-time with Mercy Support Services - a charity that focuses on displaced and homeless families, and challenging herself in the creative process with her Art Business. Her current art focuses on the organic beauty of nature and slow life in the south.
John Woods is local a professional photographer and teacher. In recent years, Woods has gone back to traditional film photography using large format cameras and developing prints in a darkroom. His goal is to capture on film the simple things in life we take for granted so that others may enjoy. Wood's passion for photography began at the age of 13 when he acquired a 35mm German camera. His love for photography has been lifelong and he has worked in multiple aspects of it including portraiture, wedding, commercial, events, and art. "I truly love being able to capture images of timeless beauty of a subject."
The Thrasher-Horne Center is a performing arts venue and conference center owned and operated by St. Johns River State College located at 283 College Drive in Orange Park, Florida. New exhibits in the Mary Ward Huntley Gallery Wing are presented three times each year. Artists interested in exhibiting can find application information online at THcenter.org/galleries.