BWW Review: THE REVOLUTIONISTS at Gulfshore Playhouse is Refreshing and Resilient!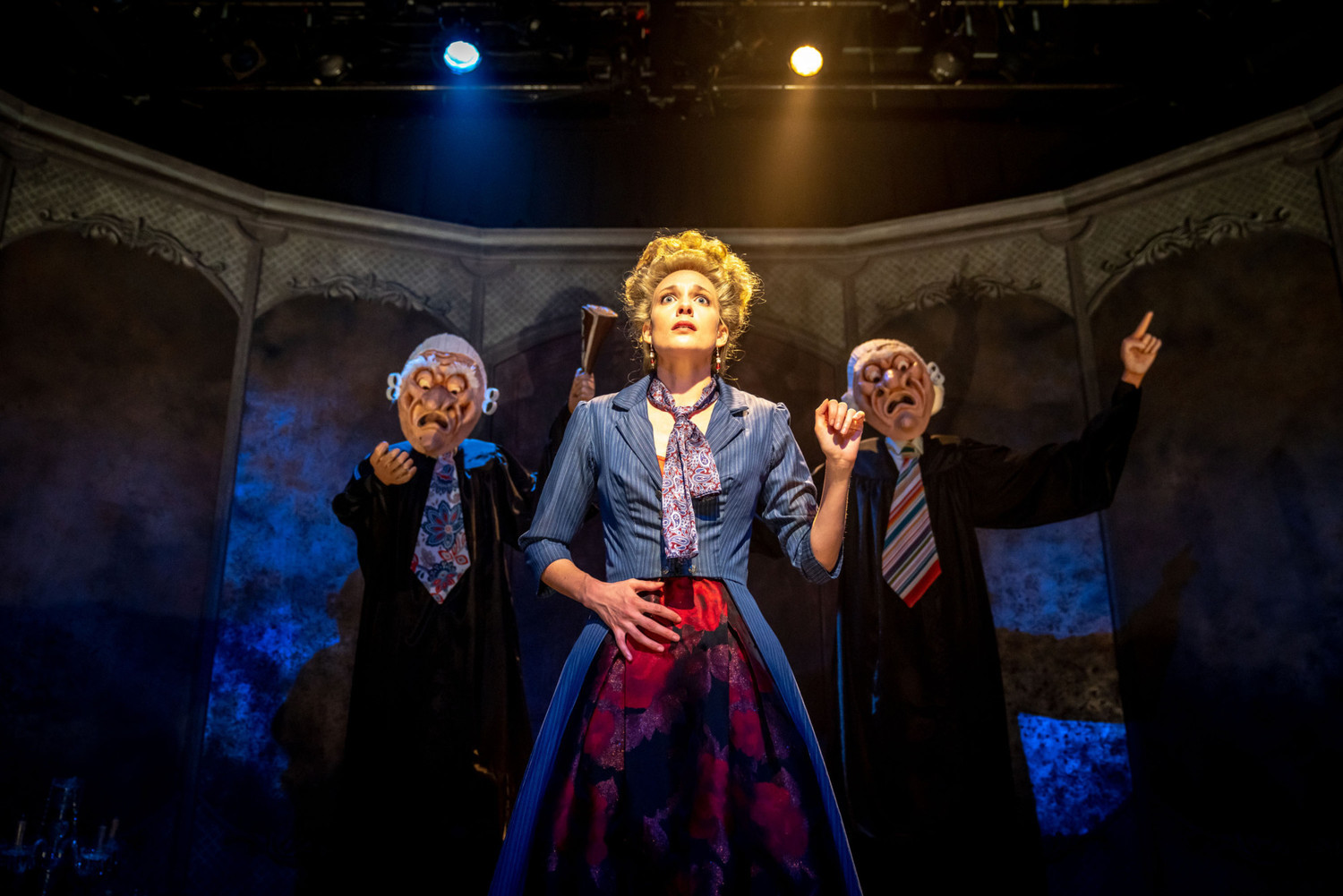 Lauren Gunderson's THE REVOLUTIONISTS at Gulfshore Playhouse tells the story of Olympe de Gouges, a woman playwright during the French Revolution, along with three other strong women living in France during the Reign of Terror: Marie Antoinette, Charlotte Corday, and Marianne Angelle.
Shannon Marie Sullivan plays Olympe, and she was fantastic. She emanated a fierce determination to inspire women to rise up and fight for what they believe, even if it's sometimes terrifying.
Olympe goes through an emotional journey in this show as she works to leave her mark on history, and Sullivan executed this perfectly.
Marina Shay plays Marie Antoinette, and I thoroughly enjoyed the contrast between her more humorous and extravagant moments and the serious, smart, profound things she would say. Her character was rather heartbreaking while also being hilarious, and I was thoroughly captivated by her performance.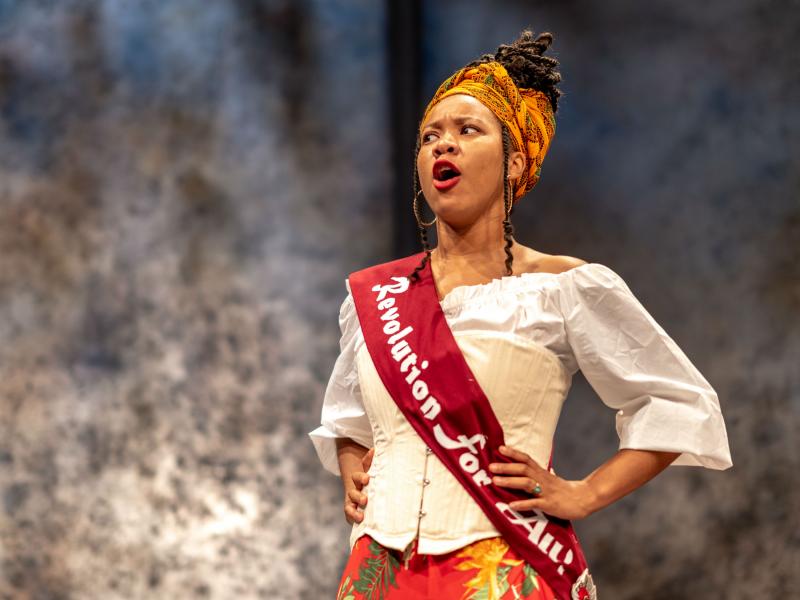 Dria Brown plays Marianne Angelle, a spy fighting for equality based on all the women who rebelled during the Haitian Revolution, and Angela Janas plays Charlotte Corday, a young assassin determined to show the world that she was not afraid to die for her mission. Their blunt passion for their causes was so evident, and their strength was admirable. I commend Brown and Janas for bringing this inspiring resilience to life.
It's been a while since I've connected so strongly to a play, but I felt every moment of THE REVOLUTIONISTS.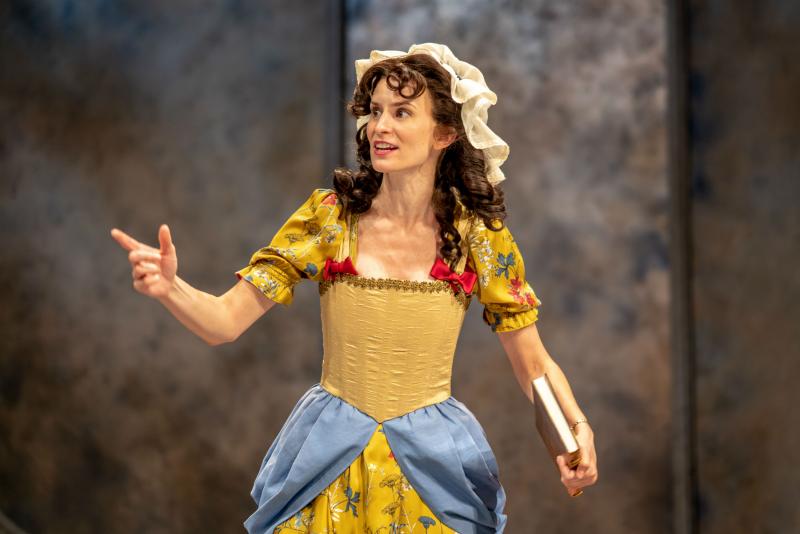 I felt the fear and pain these women had to face, but also the resilient bravery and determination they held onto. Each one of these characters depicts such a unique historical figure or representation, but the uniting factor of the four is that they are all women who fight for what they believe in, even until their last breaths. This play may be a comedy, but it is so, so much more than that. It is hilarious, yes, but also incredibly poignant and intense. These four women worked together so flawlessly to bring this inspirational show to life, and I promise you will enjoy every moment of it.
Don't miss THE REVOLUTIONISTS while it's running at Gulfshore Playhouse. This beautiful, thoughtful, funny play will have you laughing one moment and crying the next, all while experiencing a wonderful piece of fresh and empowering theatre.
THE REVOLUTIONISTS is playing at Gulfshore Playhouse through February 3, so get your tickets quickly! Evening shows begin at 8 p.m.; matinees begin at 3 p.m. Show subscriptions are available and include priority seating, exclusive events, and discounted pricing. Tickets begin at $42; all tickets are $35 two hours before a performance. For purchase information, visit www.GulfshorePlayhouse.org or contact 866-811-4111.
Photo Credit: Matthew Schipper
Related Articles View More Ft. Myers/Naples

Stories

Shows