Latest News on Dria Brown
Dria Brown News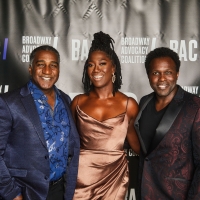 Photos: See Norm Lewis, Joshua Henry, Amber Iman & More at Broadway Advocacy Coalition's BROADWAY VS 2022
by Chloe Rabinowitz - Jun 23, 2022
Hosted by Broadway favorite and BAC Co-founder Amber Iman, Broadway VS celebrated the legendary careers of Tony Award nominees Norm Lewis and Joshua Henry and welcomed the Broadway community to join in the celebrations both virtually and in-person at New World Stages. Check out photos here!
Arian Moayed, A STRANGE LOOP's Cherie B Tay & More Take Part in BAC & Cody Renard Richard Scholars Event in New York City
by Chloe Rabinowitz - May 20, 2022
The Cody Renard Richard Scholarship Program and Broadway Advocacy Coalition organized a weekend in New York for its ten program scholars to encourage them to continue in their work in the theater industry.
BAC'S Cody Renard Richard Scholarship Program Announces Scholars
by Chloe Rabinowitz - Feb 16, 2022
The Broadway Advocacy Coalition and Broadway stage manager Cody Renard Richard announced the 10 recipients of The Cody Renard Richard Scholarship Program, dedicated to honoring, uplifting and supporting the next generation of Black, Asian, Latinx, Indigenous, and People of Color (BIPOC) theatre-makers working behind the scenes.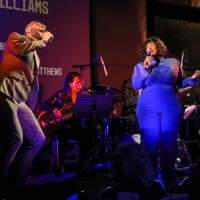 Photos: See Keenan Scott II, Thomas Sadoski & More at New York Stage and Film's Winter Gala
by Chloe Rabinowitz - Dec 15, 2021
New York Stage and Film's 2021 Winter Gala was held this past Monday, December 13 at The Edison Rooftop, 233 West 46 Street. The celebratory Gala evening included play excerpts from works by Keelay Gipson, Beth Henley, and Josh Radnor.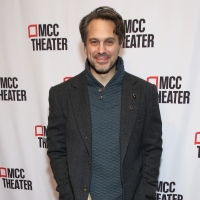 Thomas Sadoski, Adam Chanler-Berat & More to Join NYSAF 2021 Winter Gala
by Chloe Rabinowitz - Dec 6, 2021
The festive (and safe) evening that will begin with doors at 6:00 PM followed by dinner and show at 7:00 PM. An after-party at 9:00 PM with performer and DJ Ari Groover (Ari Grooves) will close out the evening.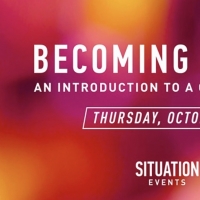 Lineup Announced for BECOMING BROADWAY: AN INTRODUCTION TO A CAREER IN THEATRE Virtual Open House
by A.A. Cristi - Oct 27, 2021
On Thursday, October 28, Situation, in collaboration with The Mayor's Office of Media and Entertainment, invites the next generation of changemakers to peek behind the curtain of Broadway's vast job market in this special, virtual "open house" for college students, recent grads, and aspiring young professionals.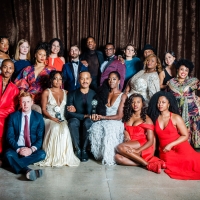 Photos: Broadway Advocacy Coalition Poses with Their New Tony Award
by Nicole Rosky - Sep 27, 2021
Just yesterday, the Broadway Advocacy Coalition had much to celebrate as one of the recipients of a special award at the 74th Annual Tony Awards.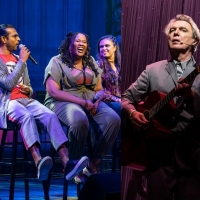 Special Tony Awards Announced! The Broadway Advocacy Coalition, AMERICAN UTOPIA & FREESTYLE LOVE SUPREME Will Receive
by Chloe Rabinowitz - Jun 22, 2021
The Tony Awards Administration Committee announced today that they will present three Special Tony Awards to The Broadway Advocacy Coalition; David Byrne's American Utopia and Freestyle Love Supreme.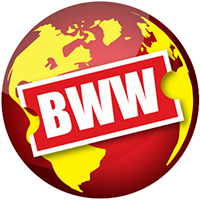 DOWNTOWN URBAN ARTS FESTIVAL is Offering Free Tickets To Vaccinated Patrons This Month
by Stephi Wild - Jun 4, 2021
The Downtown Urban Arts Festival (Reg E. Gaines, artistic director; Creative Ammo Inc., producer) today announced its 19th year of new works for the stage by 16 playwrights at the Abron Arts Center (466 Grand Street, New York City) from Thursday, June 10 through Saturday, June 26, 2021. For the first time, theatre tickets will be free of charge.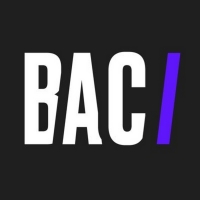 Broadway Advocacy Coalition Presents 'The Fellowship Hall' Festival Beginning May 20
by Chloe Rabinowitz - May 6, 2021
The Broadway Advocacy Coalition will present "The Fellowship Hall" celebrating the inaugural class of the BAC Artivism Fellowship, created this year to support Black femme identifying artist-activists using their craft, tools and care for others to have an impact on the world around them.
Dria Brown Videos

VIDEO: Get A First Look At Gulfshore Playhouse's THE REVOLUTIONISTS
by Alan Henry - Jan 17, 2019
For its third production of the 2018-19 season, Gulfshore Playhouse, Naples premiere professional regional theatre, explores timely topics of equality and freedomthrough a historic and comedic lens with The Revolutionists. Written by Americas most-popular playwright, Lauren Gunderson, and set during the French Revolutions Reign of Terror, The Revolutionists tells the story of an unlikely alliance between four historical, iconic women. Directed by Gulfshore Playhouse Founder and Producing Artistic Director Kristen Coury, the French fantasy takes the stage Jan. 12 to Feb. 3.