Latest News on Charlotte Corday
Latest News on Charlotte Corday
Stage Credits
  [Broadway]
1926
Performer
Charlotte Corday News
CABARET, HEDWIG AND THE ANGRY INCH, and More Announced for OpenStage Theatre & Company Fabulous 50th Season
by A.A. Cristi - Aug 4, 2022
OpenStage will celebrate 50 seasons of exceptional, locally-crafted, live theatre in Northern Colorado with vibrant, revolutionary, mysterious, and adventurous theatre.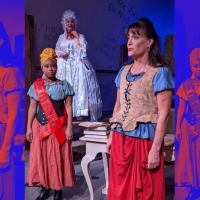 BWW Review: THE REVOLUTIONISTS at Stage Left Productions
by Lee Cooley - May 25, 2022
First, a bit of background. Prolific American playwright Lauren Gunderson is a Phoenix favorite; think SILENT SKY at Phoenix College (and the Hale Centre Theater in 2023), JUSTICE and THE HEATH at Arizona Theatre Company, THE BOOK OF WILL at Phoenix Theatre and THE REVOLUTIONISTS at Stage Left Productions through May 29 (adult cast).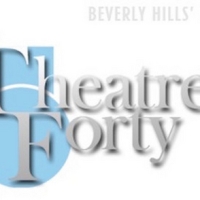 Theatre 40 Announces THE REVOLUTIONISTS and More for 56th Season
by A.A. Cristi - May 6, 2022
Theatre 40, the award-winning professional theatre company in Beverly Hills, announces its fifty-sixth season.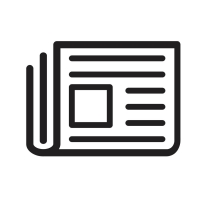 World Stage Theatre Company Presents THE REVOLUTIONISTS This Month
by Stephi Wild - Apr 12, 2022
World Stage Theatre Company's Fourth Season concludes with The Revolutionists by Lauren Gunderson. Directed by Zero Steiert, The Revolutionists stars Jameelah Stuckey as Marianne Angelle, Amanda Nichols as Marie Antionette, Megan Mulgrew as Charlotte Corday, Kelly McEver as Olympe De Gouges, and Kim Lee as Understudy for Marie Antoinette.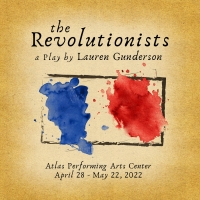 Prologue Theatre to Present Lauren Gunderson's THE REVOLUTIONISTS
by Chloe Rabinowitz - Mar 31, 2022
Prologue Theatre is returning to the Atlas Performing Arts Center April 28 - May 22, 2022 with The Revolutionists, Lauren Gunderson's dive into the French Revolution and Reign of Terror telling the tale of four very real women. It is a true story that is also fiction, and also a play about a play.
THE REVOLUTIONISTS Comes to The Hippodrome Theatre
by Stephi Wild - Mar 29, 2022
FOR IMMEDIATE RELEASE: The Hippodrome Theatre is proud to bring The Revolutionist by Lauren Gunderson to the stage as part of our 49th Season, Back In the Spotlight.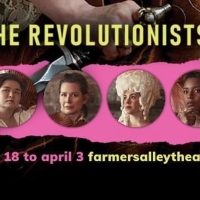 BWW Interview: Director Dee Dee Batteast Talks the Girl Power Comedy of THE REVOLUTIONISTS at Farmers Alley Theatre!
by Katie Laban - Mar 17, 2022
Heads are going to roll with the presentation of The Revolutionists, the irreverent, girl-power comedy, running from March 18th-April 3rd at Farmers Alley Theatre. The show is set during the French Revolution's Reign of Terror. Written by Lauren Gundernson. BWW Detroit spoke with the show's director, Dee Dee Batteast, about the amazing show!
THE REVOLUTIONISTS Announced At Farmers Alley Theatre
by A.A. Cristi - Mar 7, 2022
Farmers Alley Theatre will present their next surefire hit of the 2022 season with the irreverent, girl-powered comedy THE REVOLUTIONISTS, set during the French Revolution's Reign of Terror.
BWW Review: THE REVOLUTIONISTS at Tallgrass Theatre Company
by DC Felton - Feb 14, 2022
One of the best parts of seeing live theatre is sitting in a show and having it surprise you. Sometimes it can be from a performance in the show, or it could come from a fantastic technical element such as sets or lighting. Then other times, it could be how an amazing script comes to life. While all of those things are great, what makes a show memorable, is when they all come together to give the audience an experience they won't soon forget. Tallgrass Theatre Company's production of Laura Gundersen's 'The Revolutionists' does just that, mixing all the elements that leaves the audience talking long after the show closes. Lucky for you, this show is still playing through February 20, so you still have a chance if you haven't seen it.
Charlotte Corday Videos

VIDEO: Get A First Look At Gulfshore Playhouse's THE REVOLUTIONISTS
by Alan Henry - Jan 17, 2019
For its third production of the 2018-19 season, Gulfshore Playhouse, Naples premiere professional regional theatre, explores timely topics of equality and freedomthrough a historic and comedic lens with The Revolutionists. Written by Americas most-popular playwright, Lauren Gunderson, and set during the French Revolutions Reign of Terror, The Revolutionists tells the story of an unlikely alliance between four historical, iconic women. Directed by Gulfshore Playhouse Founder and Producing Artistic Director Kristen Coury, the French fantasy takes the stage Jan. 12 to Feb. 3.
Charlotte Corday Frequently Asked Questions
How many Broadway shows has Charlotte Corday been in?
Charlotte Corday has appeared on Broadway in 1 shows.
How many West End shows has Charlotte Corday been in?
Charlotte Corday has not appeared in the West End