BWW Review: THE WHO'S TOMMY at MSUM Gaede Theater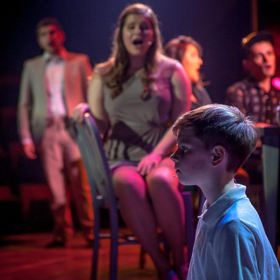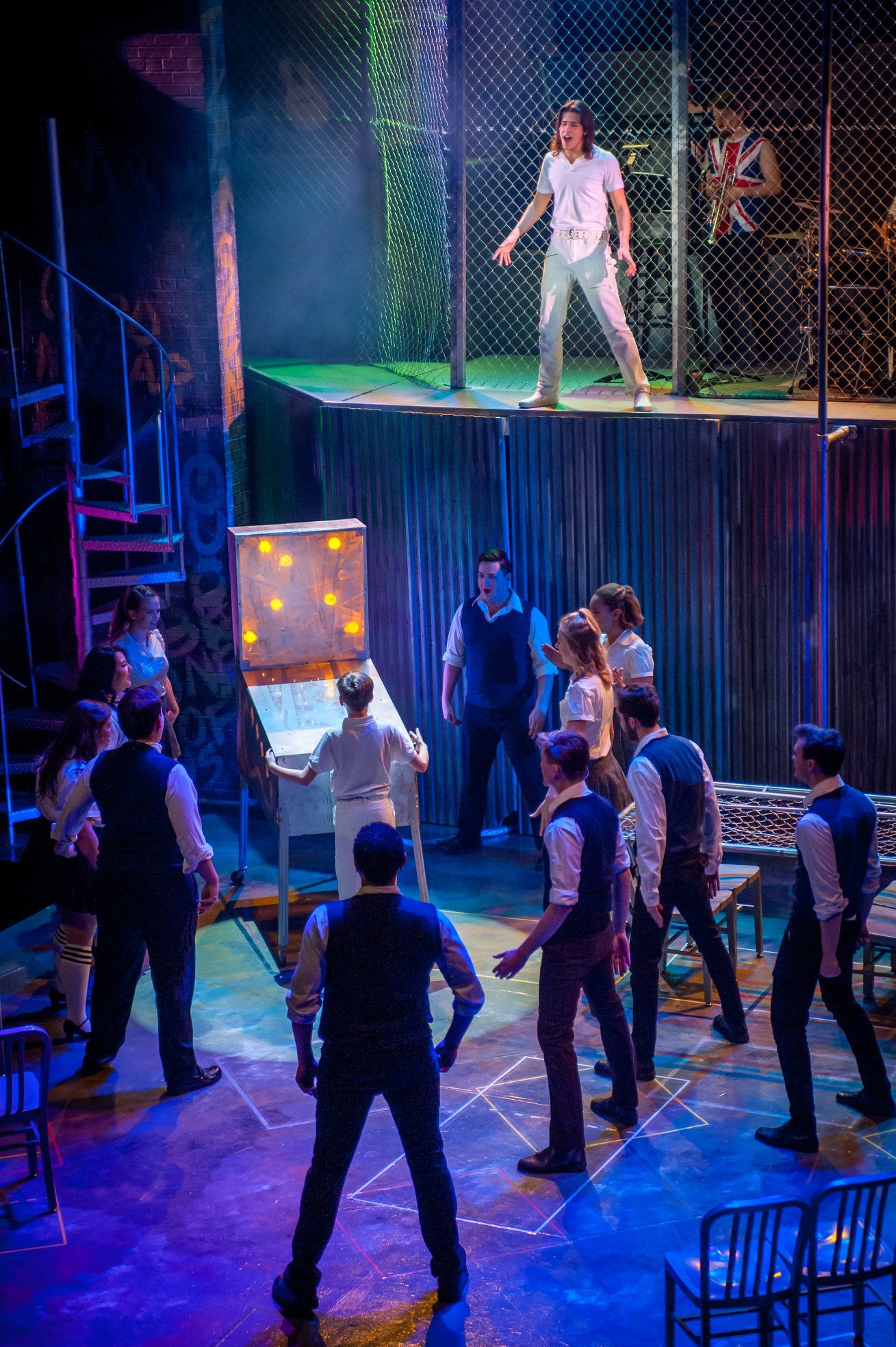 The Pinball Wizard arrives in Moorhead.
Minnesota State University Moorhead's School of Performing Arts recently produced their version of The Who's Tommy: The Musical. Presented on The Gaede Stage over 4 days.
Now when you are doing a review of Tommy, the first thing that comes to mind is the music, and this was no exception. With the band on display above and to the back of the stage behind a fence, you go to see the musicians perform every song. Shout out to band director Michael J Krajewski and his 7 piece band for bringing the music of The Who to life.
For those who don't know the story of Tommy, it started as a "Rock Opera" album in 1969, became a movie in 1975 and did not become a stage musical until 1992-1993. It tells the story of a young 4 year old Tommy Walker who witnesses a horrific tragedy which causes him to shut himself off from the world and become "the deaf, dumb and blind kid" who eventually finds enlightenment through playing pinball.
Now I have to admit, this was my first ever experience seeing Tommy performed live, so I went in with no comparisons. Although there were some sound/mic issues (as with any show) there was still much talent to be seen. The cast and crew handled the set changes with ease (and speed).
Michael Kalpakoff (Tommy) was definitely the star of the show, and not just because he is the title character. This young man has talent and stage presence. He was flawless in every scene and a joy to watch and listen to. I also had the chance to talk a little with Michael after the show and he was very humble. I look forward to seeing more of him on local stages.
Zachary Lutz & Sloan Hanson (Mr & Mrs Walker) were so good on stage together and Sloans interactions with Tommy as mother and son were extremely good.
Auyon (Ace) I as Uncle Ernie was the perfect mix of creepiness and comedy. He played the crazy sadistic uncle to perfection and also had the crows laughing during his solo in "Tommy's Holiday Camp".
Overall this was a solid production with a talented cast and director/choreographer Craig A Ellingson should be very proud.
***Photo Credits Skyler Zak