Long Wharf Theatre Presents Boo Killebrew's MILLER, MISSISSIPPI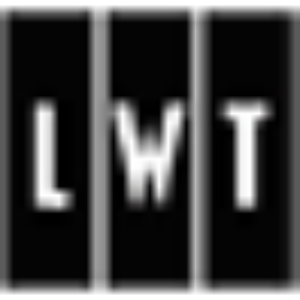 Long Wharf Theatre, under the leadership of Artistic Director Jacob G. Padrón and Managing Director Joshua Borenstein, presents Miller, Mississippi, by Boo Killebrew, directed by Lee Sunday Evans, from January 9 through February 2, 2019.
Tickets start at $30 and can be purchased by calling 203-787-4282, visiting longwharf.org, or visiting the box office. Performances occur at Long Wharf Theatre, Stage II (222 Sargent Drive, New Haven, CT). The January 17 performance offers open captioning.
The cast includes Charlotte Booker (Mildred Miller), Roderick Hill (Thomas Miller), Leah Karpel (Becky Miller), Jacob Perkins (John Miller), and Benja K. Thomas (Doris Stevenson/Ruby). The creative team includes Kristen Robinson (set design), Oana Botez (costume design), Amith Chandrashaker (lighting design), and Daniel Kluger (sound design). Brett Anders is the stage manager.
Killebrew's tale of a Southern family struggling through the radical changes of the civil rights movement was one of the highlights of the theatre's 2016 Contemporary American Voices Festival. The play follows the Miller family through three decades of some of the most tumultuous times in our nation's history, beginning with the Civil Rights Movement and ending with the AIDS crisis of the 1990s. In the Miller family, the tradition of white supremacy is sacred, and change to the status quo is threatening, particularly when it promises to disrupt their family's status and privilege. This arc of American history as seen through the eyes of one family illuminates themes that continue to resonate today.
"The legacy of racism in this country still exists, and will continue to haunt us. I think the only thing we can do is to have open and honest conversations about it, and not think that we are past it, not think that it is solved or will ever be solved for a long time. It's so scary, and ugly, and sad, but I do think that it is something that we need to have honest discourse about. All we can do is be open to trying to change for the better," Playwright Boo Killebrew said.
"This is a play we've loved for some time," Associate Producer Drew Gray said. "What I find so fascinating about this play is how it delicately balances large scale social issues with intimate family issues." "Killebrew creates a very captivating, well-told tale. The issues that the play wrestles with - racism, the way it is institutionalized, and passively tolerated for generations - offers a kind of warning, that when we become complacent with the way things are, they can come back around," Literary Manager Christine Scarfuto said.
For more information, visit longwharf.org or call 203-787-4282.
CREATIVE TEAM BIOS
Boo Killebrew (Playwright) is a playwright, actress, and co-founder of CollaborationTown Theatre Company. Boo was a Lila Acheson Playwriting Fellow at The Juilliard School and the recipient of The Paula Vogel Award at The Vineyard Theater. She is a resident of The SPACE Working Farm, an alumni of the Emerging Writers Group at The Public Theater, a recipient of a NYFA Fellowship, an alumni of TerraNova's Groundbreakers, an Affiliated Artist and Kitchen Cabinet Member with New Georges, and a Usual Suspect with New Theater Workshop. Her plays include Miller, Mississippi (The Leah Ryan Prize 2015, Dallas Theatre Center 2017); Romance Novels for Dummies (Williamstown Theater Festival, 2016), Days Like Diamonds, The Play About My Dad, The d Life, Caveat Emptor, and The Momentum (NYC Fringe Festival Excellence Award for Overall Production of a Play; GLAAD Media Award Nominee). Her work has been presented at The Roundabout Theatre, The Public Theater, Williamstown Theater Festival, The Atlantic, New York Theater Workshop, New York Stage and Film, Perry Mansfield, Portland Center Stage, New Georges, Clubbed Thumb, The Huntington Theatre Co., 59e59 Theatres, The New Ohio, The Labyrinth, The Alley Theatre, and Boston Playwright's Theatre. Boo was an Edward F. Albee Foundation Fellow, an Artist in Residence at NYFA, Robert Wilson's Watermill Center, The New York Theater Workshop, The MacDowell Colony, Williamstown Theater Festival, and the Lower Manhattan Cultural Council. Boo has received two New York Innovative Theater Awards, two Fringe Excellence Awards, and The Bette Davis Foundation Award. She is currently commissioned by Victory Gardens, The Dallas Theatre Center, and Manhattan Theatre Club. Boo is a writer for "Longmire" on Netflix and created the television pilot "Aim High", which is currently in development at AMC.
Lee Sunday Evans (Director) is an Obie Award winning Director and Choreographer. Her recent credits include: Dance Nation by Clare Barron (Playwrights Horizons), Intractable Woman by Stefano Massini and Caught by Christopher Chen (The Play Company), The Things That Were There by David Greenspan (The Bushwick Starr), [Porto] by Kate Benson (WP Theater/Bushwick Starr), HOME by Geoff Sobelle and Farmhouse/Whorehouse by Suzanne Bocanegra (BAM Next Wave Festival), The Winter's Tale (The Public Theater's Mobile Unit), Bull in a China Shop by Bryna Turner (LCT3), Macbeth (Hudson Valley Shakespeare Festival), Wellesley Girl by Brendan Pelsue (Humana Festival), D Deb Debbie Deborah by Jerry Lieblich (Clubbed Thumb), A Beautiful Day in November on the Banks of the Greatest of the Great Lakes by Kate Benson (Obie Award - New Georges/WP Theater). Additionally, she is the Artistic Director of Waterwell and creates collaboratively devised work with CollaborationTown, their next production The Riddle of the Trilobites will premiere in Flint, Michigan in 2019. Her work has been presented/developed at Baryshnikov Arts Center, Sundance Theater Lab, BAX, CATCH, LMCC, Robert Wilson's Watermill Center, Juilliard among others. She received the 2017 SDC Breakout Award, and the 2016 Susan Stroman Directing Award from The Vineyard Theater.
Charlotte Booker (Mildred Miller) is delighted to make her Long Wharf Theatre debut. New York credits include both Broadway revivals of Born Yesterday and Off/Off-off productions of Leave Me Green, Take Me Back, Ten Chimneys, Five Genocides, Deathbed, Fugue, Psycho Beach Party, and Bitch!, which she also wrote. Over 30 years of regional roles include Big Mama in Cat on a Hot Tin Roof, Touchstone in an all-female As You Like It, Deirdre in The Humans, Edie in Visitors, 3 different Steel Magnolias, Marty in Circle Mirror Transformation, Ann Landers in Lady with All the Answers, Mrs. Webb in Our Town, Virginia in Clean House, and many more at theatres all over the place. Don't blink and you'll see her in the films Inside Llewyn Davis, Brazzaville Teenager, and Love and Support. Numerous TV appearances include "Power," "Bluebloods," "Gaffigan," "Boardwalk Empire," "Law & Order: Criminal Intent," and lots of sitcom reruns. www.charlottebooker.com.
Roderick Hill (Thomas Miller) has appeared on Broadway in Butley and Lestat. He has appeared Off Broadway in: Stalking the Bogeyman (New World Stages); Unnatural Acts (CSC); Days to Come, Mary Broome, The Return of The Prodigal (Mint Theater); The Irish Curse (Soho Playhouse); Cymbeline (RSC/Theatre for a New Audience); Trans-Euro Express (Irish Arts Center). Selected Regional credits include: Smart People, What the Butler Saw (Huntington); Singing Forest (Long Wharf); The Picture of Dorian Gray (Roundhouse); Diosa (Hartford Stage); "Master Harold"... and the Boys (Playmakers Rep); Twelfth Night (Shakespeare & Co.). Film and Television: Run All Night, King Kelly, The Heart Machine, Song One, Kinsey, Strays, Life is what happens..., "The Newsroom," "Louie," "Longmire," "Unforgettable," "Elementary," "Instinct," "Doubt," "Person Of Interest," "The Good Wife," "Madam Secretary," "Law & Order," "Chappelle's Show," and "Stranger's With Candy." Roderick is a graduate of The Juilliard School and The Interlochen Arts Academy.
Leah Karpel (Becky Miller) has appeared Off-Broadway in: Lewiston/Clarkston (Rattlestick); The Harvest (LCT3); Pocatello (Playwrights Horizons); Porto (Women's Project). Regional: Miller, Mississippi (Dallas Theatre Center); Residence (Actors Theatre of Louisville Humana Festival); Appropriate, The Whale, We Are Proud to Present... (Victory Gardens Theatre); Buena Vista, The Glass Menagerie, The Hot L Baltimore (Steppenwolf Theatre); The Diary Of Anne Frank (Writers Theatre); The Commons of Pensacola (Northlight Theatre); 4000 Miles (Long Wharf Theatre); Punk Rock (Griffin Theatre); Ten Chimneys (Milwaukee Repertory). Film/TV: Chicago Med; Patriot; Olympia.
Jacob Perkins (John Miller) is a writer and performer. His plays include the Home Church Play triptych, The Gold Room, Restaurant in D Major, and The Third Rail. He's presented work at Ars Nova, the Williamstown Theatre Festival, Page 73 @ Yale, Soho Rep., Two Headed Rep, Studio Tisch/NYU, Gibney Dance Center, Clemente Soto Velez Cultural Center, and the NEWvember Festival, among others. He won the inaugural DVRF/O'Henry Productions Emerging Playwright Award, was shortlisted for multiple O'Neill Theater Center National Playwrights Conferences', and received an Honorable Mention for the American Playwriting Foundation's Relentless Award. Current member of Ars Nova Play Group and alumnus of Soho Rep Writer/Director Lab. As an actor, he last appeared in Alexander Borinsky's Ding Dong It's the Ocean (dir. Jeremy Bloom) at JACK. Upcoming: The Mar Vista at Signature Theatre. www.jacobdperkins.com.
Benja Kay Thomas (Doris Stevenson/Ruby) is making her Long Wharf Debut. She has appeared Off-Broadway in: Barbecue, Twelfth Night Workshop (Public Theater); Jazz (Baltimore Center Stage director: Kwame Kwei-Armah); Miller, Mississippi (Ally Theater W.S); Booty Candy (Obie Award Winner, Playwrights Horizons,). Addition Regional appearances: Alley Theater, Wilma Theater. Television and Film appearances: "Gotham," "Friends of The People," "A Beautiful Distraction" (Netflix), Detective Chinatown 2, ICReep, Chronically Metropolitan, Warrior Class, A Gun or Jennifer.