Connecticut Interviews
The latest interviews about live + streaming theatre in Connecticut.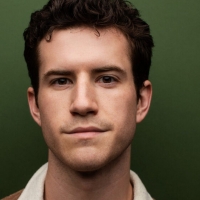 Interview: ANASTASIA's Willem Butler Talks Life After BroadwayWorld's NEXT ON STAGE & Making His Touring Debut
by Chloe Rabinowitz - September 25, 2022
Willem Butler, winner of BroadwayWorld's first ever season of Next on Stage, is currently shining bright on stages across the country as Dmitry in the National Tour of Anastasia. A recent graduate from Elon University, Anastasia is Butler's touring debut! Read BroadwayWorld's interview with Willem B...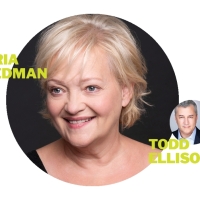 Interview: Maria Friedman of MARIA FRIEDMAN IN CONCERT at The Palace Theater For Orchestra Lumos, Stamford CT.
by Stephen Mosher - September 08, 2022
Bringing a new version of her hit show LEGACY to the States, Maria Friedman will play Stamford Connecticut in a gala performance for the Orchestra Lumos....
Feature: Elizabeth Ward Land Will Sing The Songs Of Linda Ronstadt at Music Theatre of Connecticut
by Sherry Shameer Cohen - August 04, 2022
, Connecticut
Inflation much? How about getting two shows in one? Acclaimed vocalist Elizabeth Ward Land will delight audiences with songs from her award-winning album, Still Within the Sound of My Voice: The Songs of Linda Ronstadt. 'You'll get to know me more and be appreciative of Linda Ronstadt,' promises Lan...
John Leguizamo of KISS MY AZTEC! at Hartford Stage
by Ariana Straznicky-Packer - May 29, 2022
, Connecticut
Read an interview with John Leguizamo in which he takes about Kiss My Aztec! an irreverent new musical loosely based on Latin American history. Travel back to the 1500's as a group of Aztecs lead the resistance against Spanish invaders. With a fierce female warrior at the helm and a not-so-fierce cl...
Toshiyuki Shimada, Joseph Butch Rovan of SCATTERING at Garde Arts Center
by Ariana Straznicky-Packer - March 30, 2022
, Connecticut
On February 19, 2022, I had the opportunity to perform with Eastern Connecticut Symphony Orchestra (ECSO) in the world premiere of Scattering, a ground-breaking electroacoustic piece that explores two of today's most prominent world events: the Covid-19 pandemic and the death of George Floyd, all th...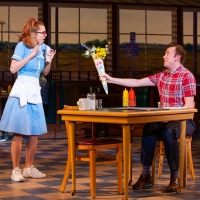 WAITRESS National Tour's Gabriella Marzetta Talks Playing 'Dawn' & More!
by Chloe Rabinowitz - March 28, 2022
, Connecticut
The national tour of Waitress is currently making its way across the country, with stops in Indiana, Kentucky, New Jersey, Connecticut, South Carolina and more! Waitress' next stop is at The Kimmel Cultural Campus' Academy of Music in Philadelphia, where it will play from Tuesday, March 29 through S...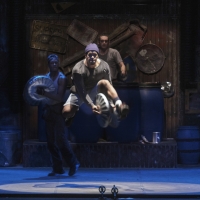 Performer Joshua Cruz Talks STOMP National Tour
by Chloe Rabinowitz - December 27, 2021
, Connecticut
STOMP's percussive rhythms and electrifying performers have been wowing audiences for 30 years, and the stage phenomenon is currently making its way through the US on a National Tour! Blending dance and performance with music created using everyday objects, STOMP is a one-of-a kind experience you wo...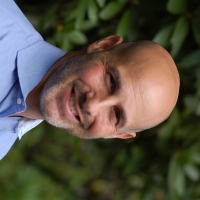 DAN SKLAR of FALSETTOLAND at Music Theatre Of Connecticut
by Sherry Shameer Cohen - November 09, 2021
, Connecticut
Talk about being a triple threat talent. Usually, it's acting, singing, and dancing. But for Connecticut's Dan Sklar, it's being a rabbi, cantor, and musical theatre performer....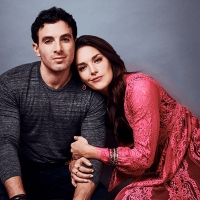 Jarrod Spector And Kelli Barrett of FUNNY HOW IT HAPPENS at Ridgefield Playhouse
by Sean Fallon - January 19, 2021
, Connecticut
On January 19, I had the pleasure of speaking on the phone with a very friendly, personable, down to Earth, and classy Broadway power couple.   Jarrod Spector ("Jersey Boys," "Beautiful: the Carole King musical, "The Cher Show") and his wife Kelli Barrett ("Doctor Zhivago," "Baby, It's You," "Wicked...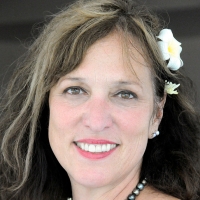 NATIONAL PUPPETRY CONFERENCE's Pam Arcerio Pulling The Right Strings @ The O'Neill
by Gil Kaan - June 05, 2020
, Connecticut
First up in the Eugene O'Neill Theater Center's newly revamped 2020 Summer Season - now online, the 30th NATIONAL PUPPETRY CONFERENCE (PUP) running June 8 through June 12, 2020. PUP, with an already sold-out main CONFERENCE, is offering the public a series of five master classes, as well as, two fre...