Photos: First look at Dublin Jerome High School's ONE STOPLIGHT TOWN
One Stoplight Town will run from Sept 29 - Oct 1, 2022
by

Jerri Shafer
Sep. 29, 2022
Written by Tracy Wells. One Stoplight Town is a story about people from a town so small that you might drive through without taking a second look. But if you stopped for just a moment, you might see a young boy and girl fall in love, a cantankerous grocery store owner coping with change, a son returning home while a daughter thinks about leaving, a beauty queen and a drum major striking up a friendship, and a handyman taking it all in while he fixes what is broken. These stories and more are filled with fun characters, lots of humor, plenty of heart and the theme that change comes for us all, whether we are ready or not.
Performances run Sept 29 - Oct 1, 2022 at Dublin Jerome High School, 8300 Hyland-Croy Rd, Dublin, OH 43016, For tickets call 614-718-8263 or visit: https://www.showtix4u.com/event-details/66884
Check out the first look below!
Photo Credit: Jerri Shafer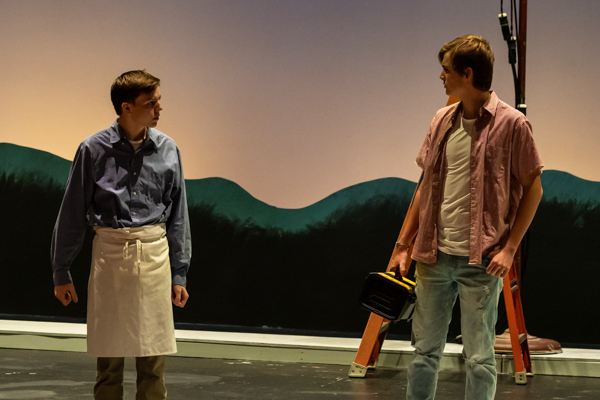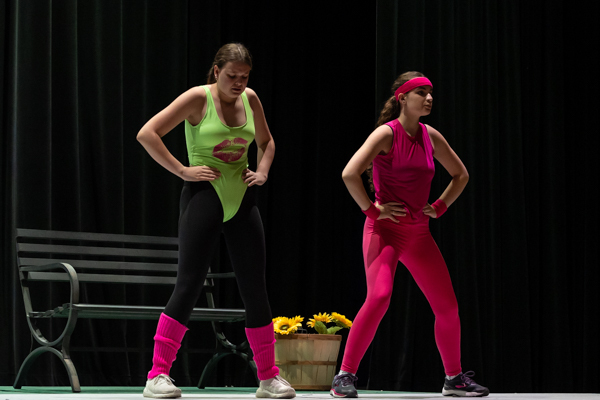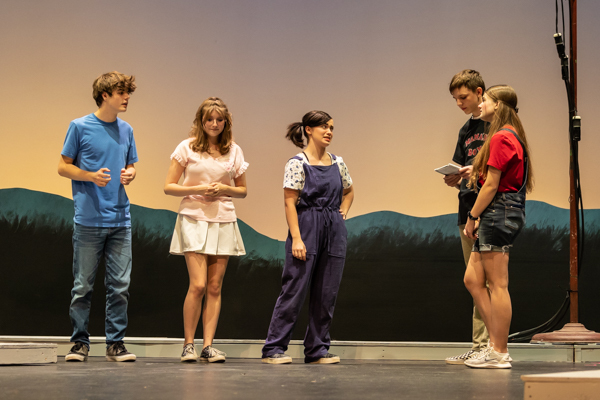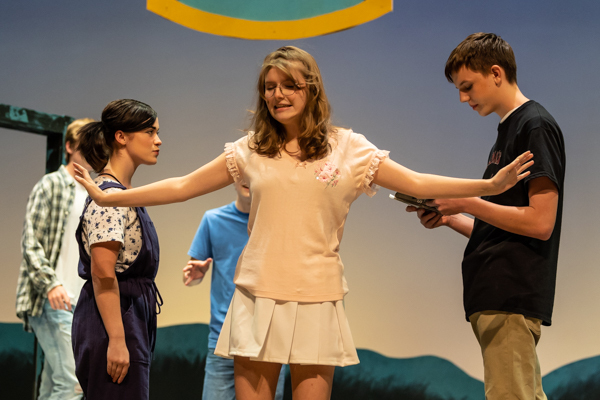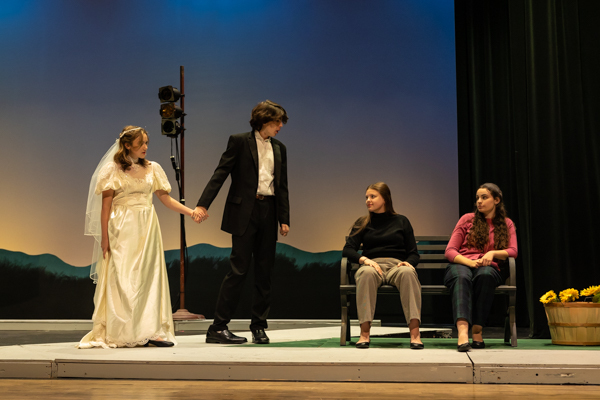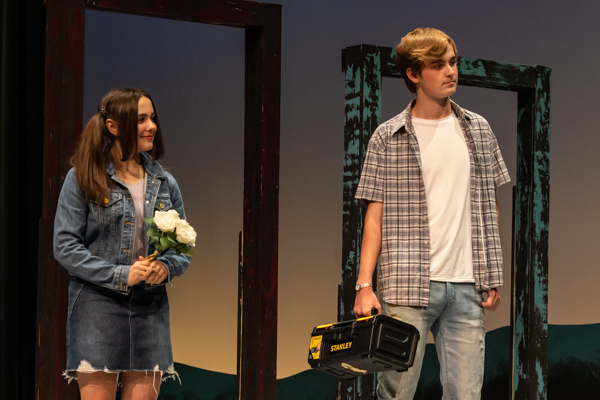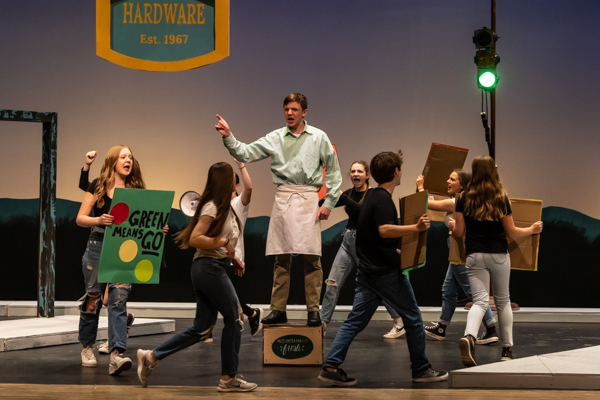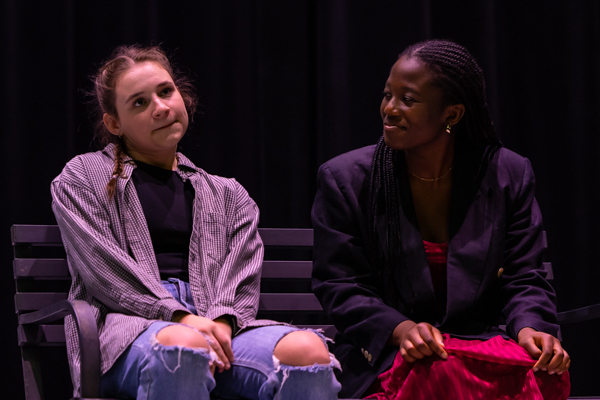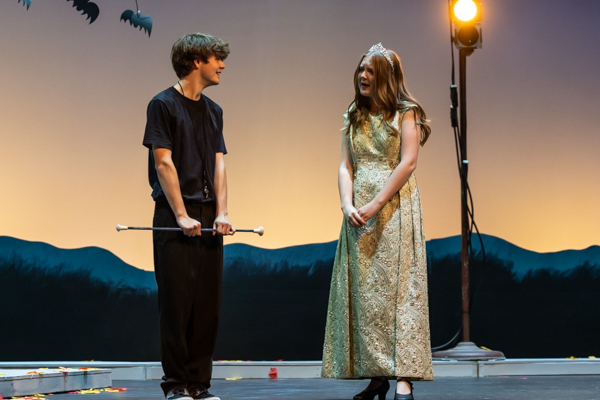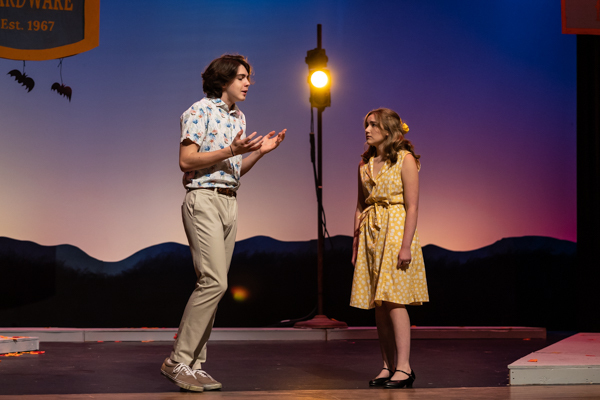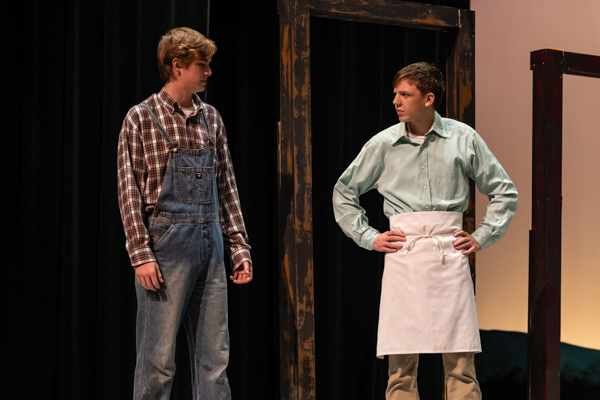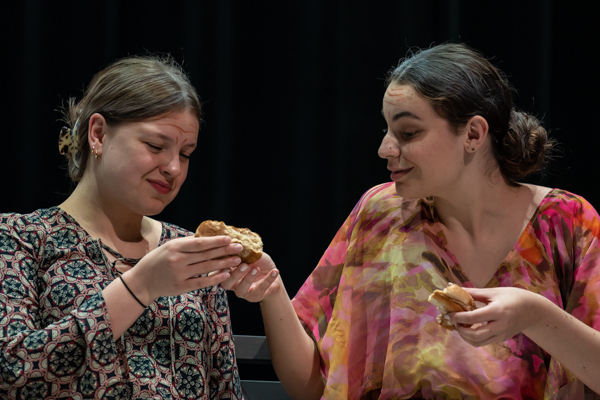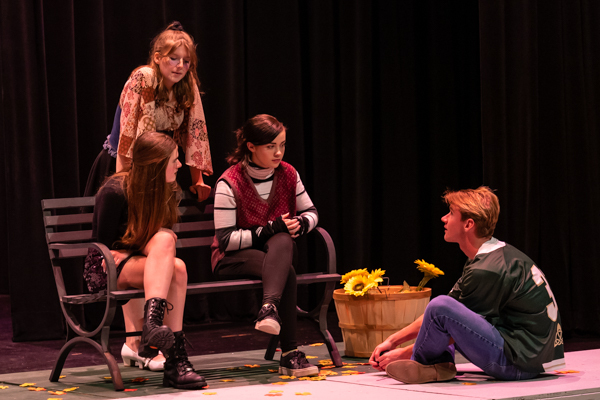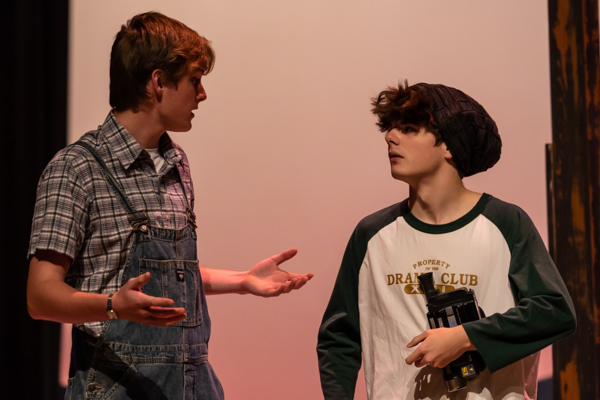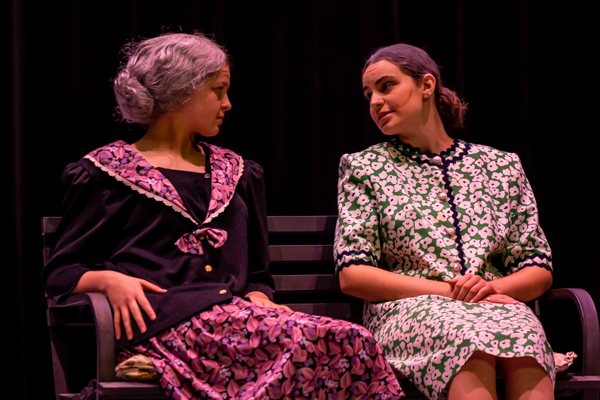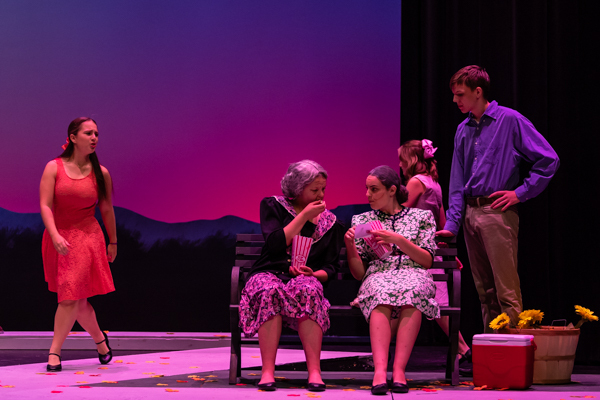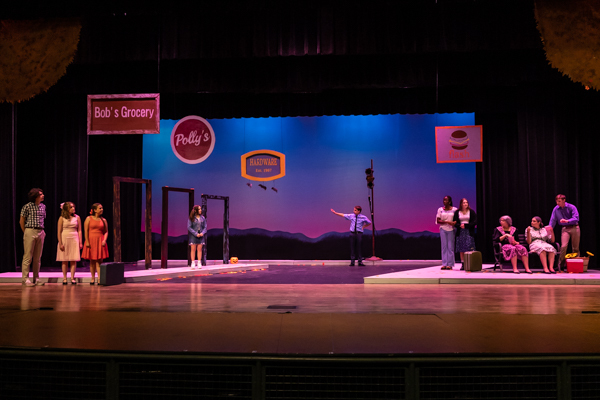 Jerri has loved taking photos all her life and was always the one in the family who took everyone's picture. After her daughter was born, Jerri started scrapbooking and she became interested ... (read more about this author)
Photos: First look at Curtain Players' GOODBYE FREDDY

December 2, 2022

On the occasion of Freddy's funeral and at his behest, six of his friends gather at the home of Hank and Kate in Kansas City, where five of them grew up. Hank and Kate were childhood sweethearts whose apparently idyllic relationship has proceeded uninterrupted through the years. Andy and Nessa were childhood sweethearts also, but are now divorced and living in New York. He's a successful advertising executive; she's the author of a bestselling roman à clef based on her friends' lives. Paul is the new Undersecretary for Eastern Affairs in Washington, and his wife, Alice, the only one who has not known the others since grammar school, is a housewife obsessed with the many infidelities she imagines Paul has committed. Hovering over them all is the spirit of Freddy, the only admitted homosexual in the group. As the liquor flows and memories (and recriminations) become more telling, Hank, in an emotional outburst, admits that he had been having an affair with Freddy for years prior to his death. Kate is overwhelmed by this revelation, the friends take sides and, as the night winds down into morning, facades are stripped away as no-holds-barred truth-telling replaces the party atmosphere with which the evening began. In the end Hank and Kate agree to strive for a more honest relationship, and the others, each in his or her own way affected by the absent Freddy, resolve to use the legacy of directness and honesty which he left them to set their own lives on firmer paths. Performances run Dec. 2 - 18, 2022 at Curtain Players, 5691 Harlem Road, Galena, Ohio 43021. For more information or to purchase tickets, visit: http://curtainplayers.org
---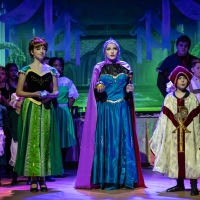 Photos: First look at Pickerington Community Theatre's FROZEN JR

December 1, 2022

A story of true love and acceptance between sisters, Disney Frozen Jr. expands upon the emotional relationship and journey between Princesses Anna and Elsa. When faced with danger, the two discover their hidden potential and the powerful bond of sisterhood. With a cast of beloved characters and loaded with magic, adventure, and plenty of humor, Disney Frozen Jr. is sure to thaw even the coldest heart! Performances run Dec. 2 - 11, 2022 at the Wigwam Theater 10190 Blacklick-Eastern Road, Pickerington, OH 43147. For tickets: http://pickeringtoncommunitytheatre.org/
---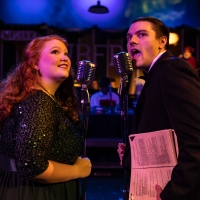 Photos: First look at Ohio University Lancaster Theatre Department's IT'S A WONDERFUL LIFE: A LIVE RADIO PLAY

November 30, 2022

Ohio University Lancaster Theatre, The Lancaster Playhouse, and Garret Players presents 'It's A Wonderful Life: A Live Radio Play.' Adapted by Joe Landry, Music by Kevin Connors. PLOT: This beloved American holiday classic comes to captivating life as a live 1940s radio broadcast. With the help of an ensemble that brings a few dozen characters to the stage, the story of idealistic George Bailey unfolds as he considers ending his life one fateful Christmas Eve. It's a Wonderful Life is based on the story, 'The Greatest Gift' by Philip Van Doren Stern, Produced by special arrangement with Playscripts, Inc. TICKETS, $10. https://commerce.cashnet.com/oul-theatre
---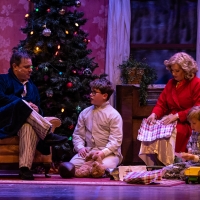 Photos: Inside MVAC & MTVarts' A CHRISTMAS STORY

November 29, 2022

A young boy named Ralphie Parker only wants one thing for Christmas: a Red Ryder BB gun. However, he is not sure he will ever make it to Christmas, between his brother Randy and the school bully Scut Farkus. Whenever he tells someone how much he wants it, he/she tells him that he will shoot his eye out and refuses to get it for him. Even a department store Santa Claus tells him the same thing. Upcoming Events for MTVarts and MVAC: 'A Night of One-Acts', January 13 - 15, 2023, at Warehouse 14. Paul Reiser: Live Stand Up Comedy, Fri 3/3/2023 8:00 PM, at The Knox Memorial Theater. Community Concert Association Divas 3, Sun 3/19/2023 7:30 PM, at the Knox Memorial Theater For tickets for upcoming events or more information, visit: https://mtvarts.com/ & https://www.mvac.org/events
---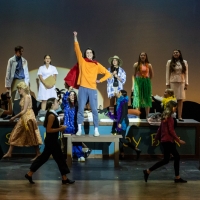 Photos: First look at Dublin Jerome High School's THE MUSICAL ADVENTURES OF FLAT STANLEY, JR.

November 17, 2022

Stanley Lambchop is your ordinary, everyday ten-year-old until the bulletin board on the wall above his bed comes loose and falls right on top of him! The next morning, Stanley wakes up flat. In a whirlwind musical travelogue, Stanley — the ultimate exchange student — scours the globe for a solution to his unusual problem. He's stamped, posted and sent from Hollywood to France to Honolulu and beyond. All this in an effort to become a three-dimensional boy once more. Book by Timothy Allen McDonald, Lyrics by Timothy Allen McDonald & Jonathan K. Waller, Music by Timothy Allen McDonald, Jonathan K. Waller, David Weinstein & Stephen Gabriel Performances run Nov 17 - 19, 2022, at Dublin Jerome High School, 8300 Hyland-Croy Rd, Dublin, OH 43016, For tickets call 614-718-8263 or visit: https://www.showtix4u.com/event-details/67801
---