Columbus Theater Reviews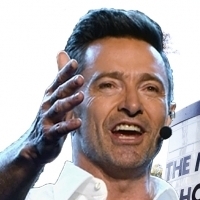 BWW Review: HUGH JACKMAN. THE MAN. Simply Sen.sa.tion.al At The Bowl!
by Gil Kaan - July 20, 2019
The extremely charismatic Hugh Jackman wowed the sold-out Hollywood Bowl crowd of 17,500 adoring and appreciative fans on the first of his two-night tour stop in Los Angeles! Utilizing his spectacular combo of sturdy vocals, fancy footwork and multi-watt charm, Jackman owned the Bowl stage, giving h... (
more...
)
BWW Review: Betty Buckley Makes Her Grand Entrance in HELLO, DOLLY! at the Ohio Theatre
by Christina Mancuso - May 09, 2019
Betty Buckley is as refined as it gets, starring in the refreshingly classic production of HELLO, DOLLY! at the Ohio Theatre. From the moment she saunters onto the stage, there is no doubt that we are among a true legend. She is humble and charming as she effortlessly embraces this iconic role with ... (
more...
)
BWW Review: SWEET CARROT - A Fresh, Innovative Approach to Homemade Comfort Food
by Christina Mancuso - November 09, 2018
Hop on over to the SWEET CARROT on Tuesday, November 13th when it launches its newest location on Sawmill Road in Dublin, Ohio. I had the fortunate opportunity to catch a sneak peek prior to its opening. Serving all natural, made-from-scratch comfort foods with an emphasis on dietary needs, this res... (
more...
)
BWW Review: THE BOOK OF MORMON Returns to Columbus and They're Still Something Incredible
by Christina Mancuso - May 27, 2018
Hello, again.  Columbus was glutton for punishment when THE BOOK OF MORMON returned to the Ohio Theatre for another blasphemous yet gut-wrenchingly hilarious week of musical theatre genius.  This time, the audience was snickering and giggling while they shuffled in their seats before the show even b... (
more...
)
BWW Reviews: Imagine steers recent graduates down Avenue Q
by Paul Batterson - May 14, 2018
Each year colleges across the country come up with an odd list of commencement speakers, from Kermit the Frog (Southampton University) to Mike Tyson (Central State University), to offer pearls of wit and advice to their college graduates.... (
more...
)
BWW Review: Eddie George Kills It in CHICAGO!
by Christina Mancuso - February 08, 2018
'Murder, greed, corruption, violence, exploitation, adultery, treachery...' Where else can you find such debauchery wildly entertaining and darkly alluring? Winner of six Tony Awards, two Olivier Awards, a Grammy, and the longest running show on Broadway, there's no wonder why former NFL superstar a... (
more...
)
BWW Review: WAITRESS Serves Up a Sweet Treat for Columbus
by Christina Mancuso - November 08, 2017
Oozing with sweetness, the irresistible WAITRESS is serving up goodness in Columbus, Ohio just in time for the holidays. Led by an all-female creative team and powerhouse Director Diane Paulus, WAITRESS will leave you feeling satisfied with its simple ingredients that produce scrumptious results.... (
more...
)