Photo Coverage: The Lancaster Playhouse Presents MY EMPERORS NEW CLOTHES by Larry Shue
Everyone is familiar with the timeless story by Hans Christian Andersen, but the present version abounds in delightful differences. The action takes place in the kingdom of Mango-Chutney, in which a one-man army named Pony, an Emperor known as the wisest man in the world, Princess Farthingale and host of colorful characters live. The Emperor, decides he must have the most beautiful clothes in the world, and offers half of the state treasury to the weaver who comes up with the finest cloth. Being as wise as he is, he also announces that he will give the other half of the treasury plus the hand of his daughter, Princess Farthingale to anyone who can make him believe that something is real when actually it is not. While it is touch and go for a while, all ends happily and in a burst of song as the villains are routed, the Princess united with her true love, and the Emperor saved by the cheerfully vocal intercession of the enthralled audience.
Cast Includes: Emperor, Dylan Peterson; Pony Jackson Arnett; Princess Farthingale, Sarah Hicks; Skreech, Sophia Parry; Scout, Carter Caccabee; Clodney, Jolianna Parry; Townsperson/Soloist, Molly Stebelton, Townsperson/Soloist, Abbie Ebert; Narrator/Chorus, Brittney Taylor; Weaver/Chorus, Catherine Cosgray; Son/Chorus, CJ Hicks; Mother/Chorus, Lena Bighan; Townsperson/Chorus, William Cosgray;
Director: Marcia Jeffrey, Stage Manager: Judith Cosgray, Accompaniast: Parry Norris, Sound and Lights: Ben Doane, and Set: Ray Hayes.
Next performance in Saturday August 3 and Sunday August 4, 2pm at Fountain Square in Lancaster. Corner of Broad and Main Street. For more information visit: https://www.thelancasterplayhouse.org/
Check out a first look below!
Photo Credit: Jerri Shafer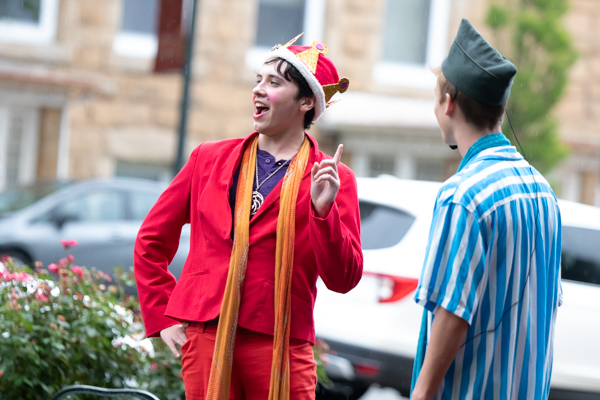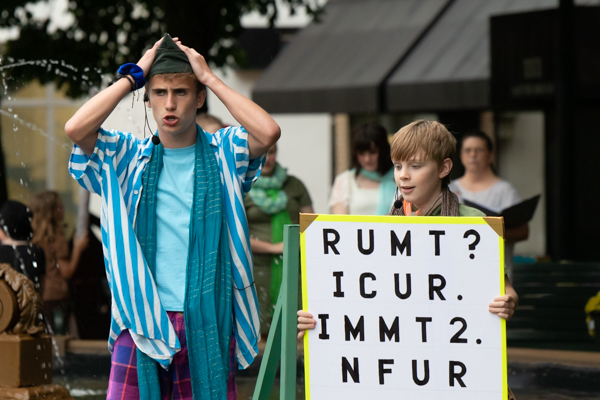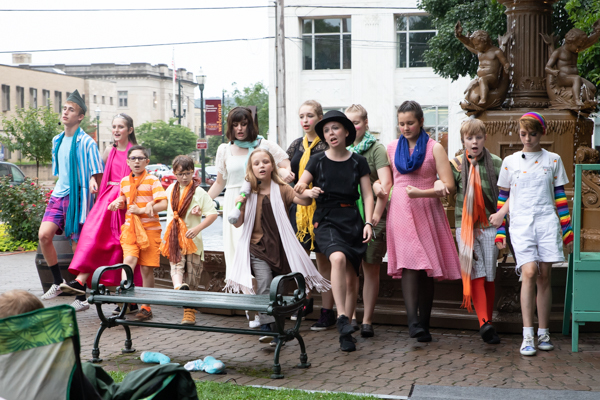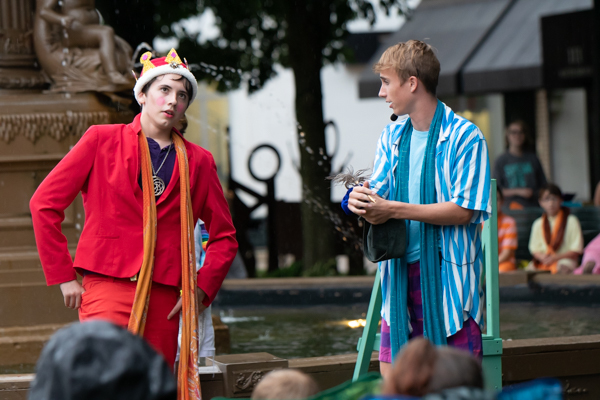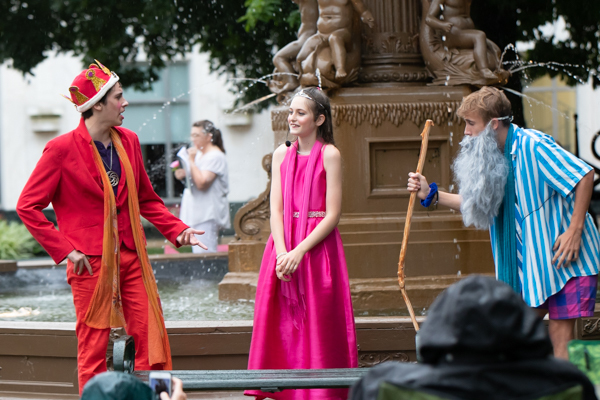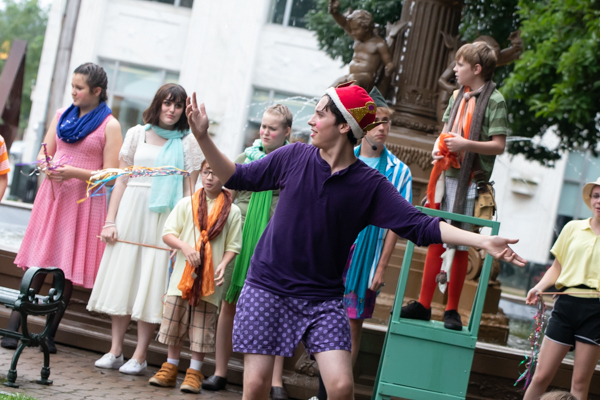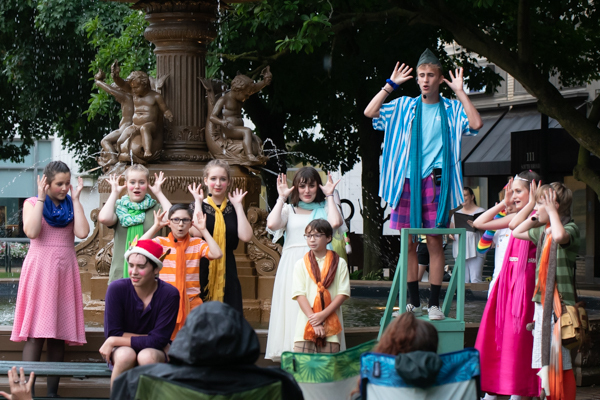 Related Articles View More Columbus

Stories

Shows