Steppenwolf Announces A New Play Resource THE MIX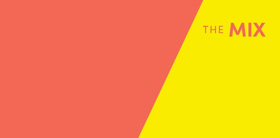 Steppenwolf Theatre Company is excited to announce the release of a new play resource called The Mix, which is a list comprised of new and under-produced plays that feature casts of intersectional and intersecting social identities and come with the recommendation of professionals in the field. The goal of this project is to assist in the collective effort to move toward a holistic, nuanced and equitable approach to diversity in the theatre. One writer, selected by a random drawing, will receive a no-strings-attached cash award of $3,000. The winner will be announced on Steppenwolf's social media channels on Wednesday, November 14, 2018 at 12noon CST. The Mix's full list of nominated plays is available online at www.steppenwolf.org/about-us/the-mix.
With the help of many national industry connections, Steppenwolf compiled a list of over 150 potential nominators and ultimately received plays from nearly 100 theatre professionals, including playwrights, directors and theater administrators. Each nominator recommended up to three plays that feature a diverse mix of central characters who resist simple categorization and lead richly textured lives as they navigate a complex world. Character identifiers have been defined broadly to be inclusive of (but not limited to) race, ethnicity, gender, varied physical or cognitive ability, size, sexual orientation and generation.
The Mix, in addition to listing the plays and playwrights, includes a brief synopsis for each play, as well as playwright contact information. Similar to the model pioneered by The Kilroys and 50 Playwrights Project, this publicly available list provides nominated playwrights with recognition and visibility for their work, while also providing theatre companies with a peer-created resource they can use to find plays that are inherently intersectional. The Mix strives to highlight plays that require artists from different backgrounds in order to encourage new collaborations and advance equity, diversity and inclusion work in the theatre industry.
Steppenwolf Theatre Company is the nation's premier ensemble theater. Formed by a collective of actors in 1976, the ensemble represents a remarkable cross-section of actors, directors and playwrights. Thrilling and powerful productions from Balm in Gilead to August: Osage County and Pass Over-and accolades that include the National Medal of Arts and 12 Tony Awards-have made the theater legendary. Steppenwolf produces hundreds of performances and events annually in its three spaces: the 515-seat Downstairs Theatre, the 299-seat Upstairs Theatre and the 80-seat 1700 Theatre. Artistic programming includes a seven-play season; a two-play Steppenwolf for Young Adults season; Visiting Company engagements; and LookOut, a multi-genre performances series. Education initiatives include the nationally recognized work of Steppenwolf for Young Adults, which engages 15,000 participants annually from Chicago's diverse communities; the esteemed School at Steppenwolf; and Professional Leadership Programs for arts administration training. While firmly grounded in the Chicago community, nearly 40 original Steppenwolf productions have enjoyed success both nationally and internationally, including Broadway, Off-Broadway, London, Sydney, Galway and Dublin. Anna D. Shapiro is the Artistic Director and David Schmitz is the Executive Director. Eric Lefkofsky is Chair of Steppenwolf's Board of Trustees. For additional information, visit steppenwolf.org, facebook.com/steppenwolftheatre, twitter.com/steppenwolfthtr and instagram.com/steppenwolfthtr.