Photo Flash: First Look at Lyric Opera of Chicago's TANNHAUSER, Starring Johan Botha
Lyric Opera of Chicago presents Richard Wagner's majesticTannhäuser conducted by Sir Andrew Davis in a new-to-Chicago production byTim Albery. It opens on Monday, February 9 with seven performances through Friday, March 6. Performance dates are Feb. 9, 14, 18, 26, Mar. 2, and 6 at 6pm; and Feb. 22 at 1pm. (Note earlier curtain times.) Tannhäuser will be sung in German with projected English translations.
BroadwayWorld brings you a first look at the production below!
Tannhäuser "is one of Wagner's most melodic, memorable scores, with perhaps the most famous chorus he ever wrote. Under the magisterial conducting of Sir Andrew Davis, and in Tim Albery's spellbinding production, our orchestral and choral forces, and our outstanding soloists - led by the magnificent Johan Botha in the title role - will deliver a deeply memorable experience," says general directorAnthony Freud.
"I've conducted all Wagner's major operas except Tannhäuser - and I'm so looking forward to it!" says music director Sir Andrew Davis. "Johan Botha's voice is fantastic and has immense power - he can thrill you with the sound of a trumpet, and seduce you with this beautiful sense of intimacy as well. No one can sing this role as he can."
Wagner's fifth opera, previously seen in Lyric's 1988-89 and 1963 seasons,Tannhäuser presents one of the most formidable tours de force for a tenor in the entire repertoire. The title role (tenor Johan Botha) requires an artist of phenomenal vocal power, superhuman stamina, interpretive sensitivity, and dramatic power. The character is a minstrel/poet, torn between the sensual love represented by the goddess Venus (mezzo-soprano Michaela Schuster) and the purity of the saintly Elisabeth (soprano Amber Wagner). At a song contest sponsored by the Landgrave (bass John Relyea), Tannhäuser competes against Wolfram (baritone Gerald Finley) and other poets. All are shocked to discover that he has been visiting Venus's lair. He is sent on a pilgrimage to Rome to ask the Pope's pardon. When he returns home, it's clear that his spirit is utterly crushed.
Sir Andrew Davis conducts the new-to-Chicago production, directed by Tim Albery (debut). The set designer is Michael Levine, and the costume designer is Jon Morrell (debut), with lighting by David Finn. Michael Black is chorus master and Jasmin Vardimon (debut) is choreographer.
Photos by Todd Rosenberg

Cast

Cast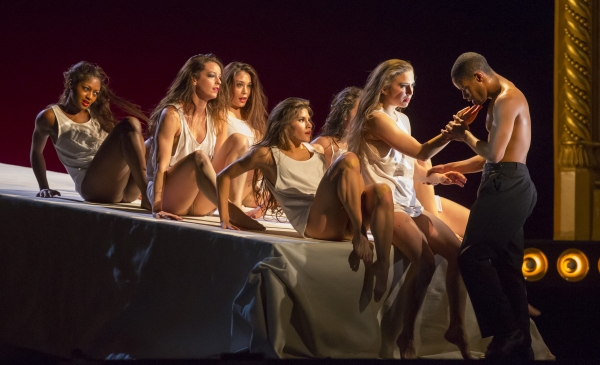 Cast

Michaela Schuster

Johan Botha, Michaela Schuster

Amber Wagner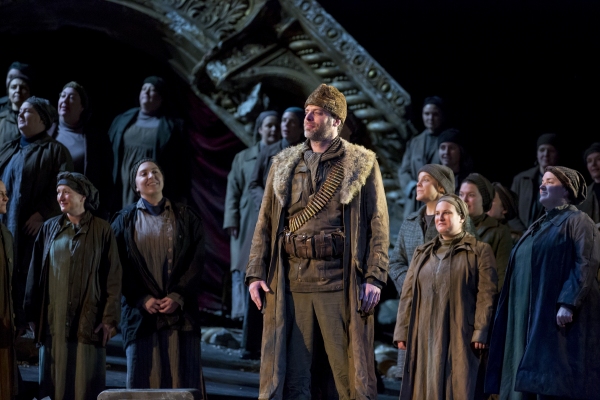 John Relyea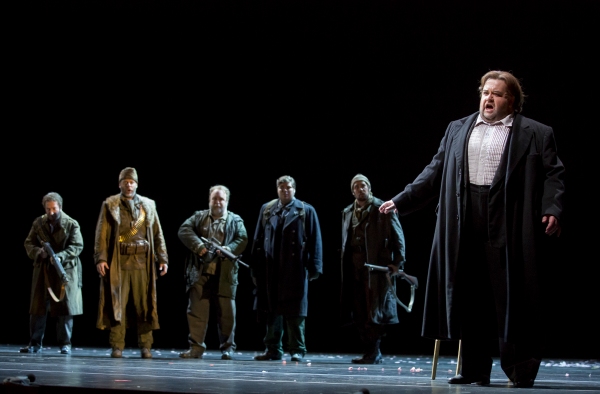 Cast

Amber Wagner, John Relyea

Gerald Finley

Cast

Gerald Finley

Johan Botha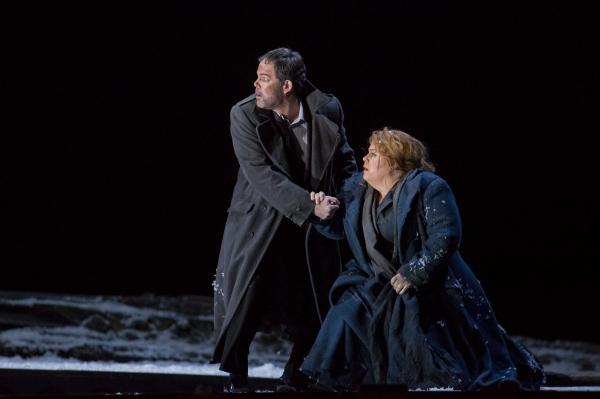 Gerald Finley, Amber Wagner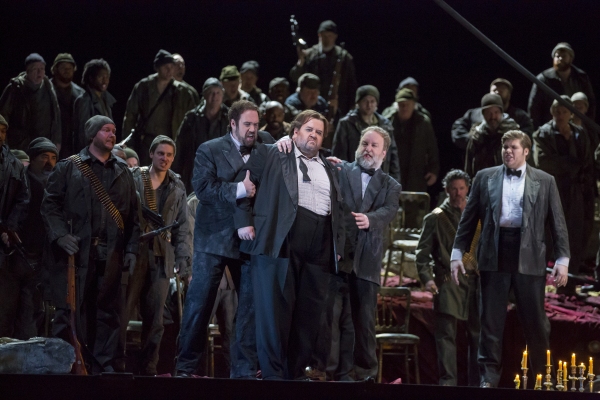 Corey Bix, Johan Botha, Richard Wiegold, Jesse Donner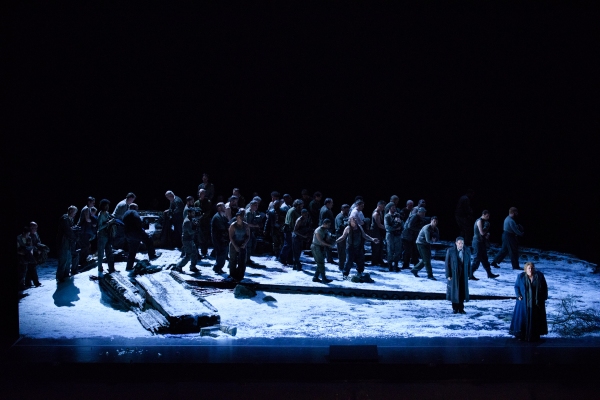 Cast