PBS KIDS Live! Really BIG Tiny Adventure! Will Visit Ovens Auditorium In Charlotte
---------- Forwarded message ----------
From:
Laura Hill
White <
laura.white@crva.com
>
Date: Wed, Oct 10, 2018 at 10:03 AM
Subject: PBS KIDS Live! Really BIG tiny Adventure! will visit Ovens Auditorium in Charlotte on Feb. 6, 2019
To:
newsdesk@broadwayworld.com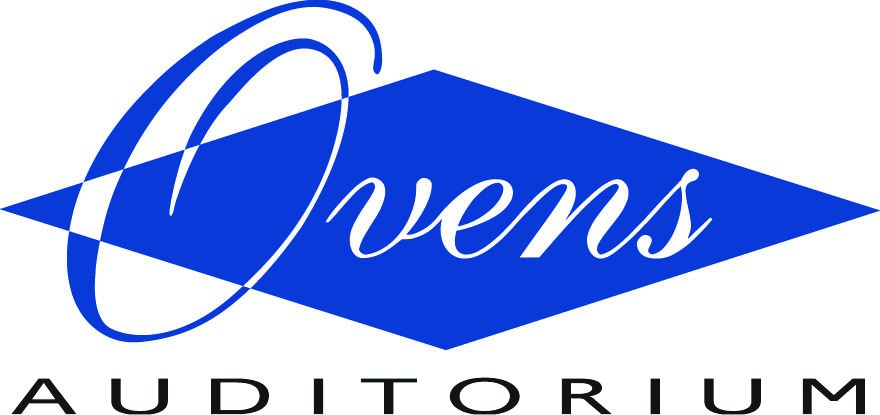 Ovens Auditorium Media Contact:
Kristen Moore, CRVA
kristen.moore@crva.com

FOR IMMEDIATE RELEASE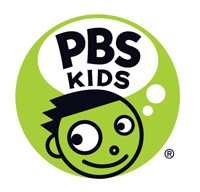 PBS KIDS ANNOUNCES FIRST LIVE THEATRICAL TOURING STAGE SHOW THAT BRINGS LEARNING AND EXPLORATION TO LIFE
PBS KIDS Live! Really BIG tiny Adventure will visit Ovens Auditorium in Charlotte on Feb. 6, 2019
Tickets go on sale Friday, Oct. 12 at 10 a.m.

CHARLOTTE, N.C. (Oct. 10, 2018) – PBS KIDS, the number one educational media brand for children, today announced the first-ever PBS KIDS Live! touring stage show, PBS KIDS Live! Really BIG tiny Adventure, presented by Zappos Adaptive. The live-action theatrical experience designed to support science, technology, engineering, arts and math (STEAM) based learning, offers families a live-action musical along with a pre-show lobby experience, including augmented reality (AR) games, hands-on activities, and meet and greets with favorite PBS KIDS characters. The U.S. tour kicks off Jan. 12, 2019, and will head to more than 100 cities including Ovens Auditorium in Charlotte, North Carolina, on Wednesday, Feb. 6, 2019 at 6 p.m.
Tickets go on sale on Friday, Oct. 12 at 10 a.m. and can be purchased online at Ticketmaster.com, by phone at 800-745-3000, at all Ticketmaster outlets or at the Bojangles' Coliseum Box Office located at 2700 E. Independence Blvd. Tickets start at $32.50 (plus applicable service charges) and are subject to change. A ticket is not required for children age 1 and under. A PBS KIDS Live! VIP package is also available for $101. The package includes one premium reserved seat, a meet and greet with PBS characters, a photo with PBS characters, healthy snacks and water, a PBS KIDS Live! drawstring bag, early entry and first access to merchandise. A direct link to purchase tickets can be found here.
PBS KIDS Live! Really BIG tiny Adventure follows the story of three kids crossing their backyard to attend a friend's birthday party. It becomes an unexpected adventure when the group gets shrunk to the size of grasshoppers. Will they solve all the really big, tiny challenges and grow full-size in time for the birthday fun? Audiences will find out in PBS KIDS Live! Really BIG tiny Adventure.
"We're always seeking ways to engage children through new venues for learning and are thrilled to announce a live tour performance that will do just that," said Dawn Ciccone, Vice President, Brand Licensing, PBS. "The PBS KIDS Live! Really BIG tiny Adventure will offer a new way to extend PBS KIDS' educational goals, creating a live multimedia experience that takes children and their families on an exciting journey together."
As the presenting sponsor of the PBS KIDS Live! Really BIG tiny Adventure, Zappos Adaptive, an inclusive shopping experience on Zappos.com, will be providing sensory-friendly kits to enhance the experience for audience members. As the sole retail partner, Zappos will be hosting official merchandise through an online retail destination, including an assortment of new adaptive apparel.
PBS KIDS has teamed up with Biba, the pioneer of the smart playground movement, to build an augmented reality app that transforms the theatre lobby into an immersive PBS KIDS world, giving families the opportunity to play and explore together. With the app, parents take the helm and guide their children through an interactive social scavenger hunt in search of the key to a virtual bug garden. The experience combines imagination, collaboration and technology to promote healthy play that can be extended to any local playground after the show.
PBS KIDS is collaborating with Gershwin Entertainment Corporation to produce the PBS KIDS Live! Really BIG tiny Adventure. Gershwin Entertainment has developed and produced successful theatrical productions, concerts and tours for numerous iconic brands. Current North American tours include A Charlie Brown Christmas, Rudolph the Red Nosed Reindeer and Million Dollar Quartet. The stage show is written and directed by Marshall Pailet.
For more information, please visit pbskidslivetour.com for the most up-to-date information and follow PBS KIDS on Twitter, Facebook and Instagram.

---

About PBS KIDS
PBS KIDS, the number one educational media brand for kids, offers children ages 2-8 the opportunity to explore new ideas and new worlds through television, digital media and community-based programs. PBS KIDS and local stations across the country support the entire ecosystem in which children learn, including their teachers, parents and community. Provided by stations, the free PBS KIDS 24/7 channel and live stream is available to more than 95% of U.S. TV households. Kidscreen- and Webby Award-winning pbskids.org provides engaging interactive content, including digital games and streaming video. PBS KIDS offers mobile apps to help support young children's learning, including the PBS KIDS Video app, which is available on a variety of mobile devices and on platforms such as Roku, Apple TV, Amazon Fire TV, Android TV and Chromecast. PBS KIDS also offers parent and teacher resources to support children's learning anytime and anywhere. For more information on PBS KIDS content and initiatives supporting school readiness and more, visit pbs.org/pressroom, or follow PBS KIDS on Twitter, Facebook and Instagram.
About Gershwin Entertainment Corporation
Gershwin Entertainment is a diversified entertainment production and marketing agency founded by industry veteran Todd Gershwin. Gershwin Entertainment specializes in producing live events and theatrical tours, with a specialty in family entertainment. Gershwin has developed and produced successful theatrical productions,and tours for numerous iconic brands. Current North American touring projects include A Charlie Brown Christmas, PBS KIDS Live, Rainbow Rangers, Tony Award-winning Broadway hit musical Million Dollar Quartet, American Rhapsody and A Night With Janis Joplin. Gershwin's projects have played at leading venues throughout North America including Madison Square Garden, the Hollywood Bowl, Ravinia, Wolf Trap, Arena Stage, The Pasadena Playhouse and numerous Broadway theaters.
About Zappos.com
Established in 1999, Zappos.com has quickly become the leading destination in online apparel and footwear sales by striving to provide shoppers with the best possible service and selection. Zappos currently showcases millions of products from over 1,000 clothing and shoe brands. Zappos is also proud to be rated ELITE by STELLAService and was named a J.D. Power 2011 Customer Service Champion, one of only 40 companies so named in the U.S. More information about the customer service philosophy, unique culture and job openings can be found at www.zappos.com/about/press-kit. More information about Zappos Insights and its business membership program can be found at zapposinsights.com. Zappos.com, Inc. is a subsidiary of Amazon.com, Inc.
About Biba
Biba is on a mission to get kids off the couch and back outside through smart playground experiences that combine both physical and digital play. Biba's suite of augmented reality games and mobile apps use imaginative prompts, scenarios and iconic children's to guide families through a series of active playground adventures. With over 3,000 Biba-enabled playgrounds in North America, the United Kingdom, Australia, and New Zealand, a Biba smart playground is coming soon to a community near you.

About Ovens Auditorium
Ovens Auditorium, located adjacent to Bojangles' Coliseum, opened in 1955. With a seating capacity of approximately 2,400, Ovens has hosted more than 7,000 events including Broadway shows, symphony concerts, operas, dance recitals and nationally known speakers. For more information, visit ovensauditorium.com.
###
If you would rather not receive future communications from Charlotte Regional Visitors Authority, let us know by clicking here.
Charlotte Regional Visitors Authority, 501 S. College St., Charlotte, NC 28202 United States

Related Articles View More Charlotte

Stories

Shows
More Hot Stories For You