Sloan Wainwright and Stanley Samuelsen Come to the Schoolhouse Theater and Arts Center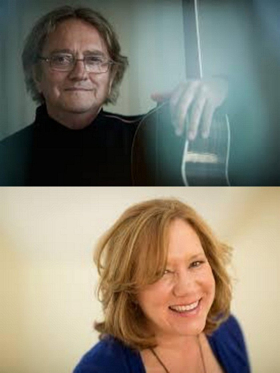 Singer Songwriter Sloan Wainwright and Danish Singer Songwriter Musician Stanley Saumelsen to perform on Saturday, March 3rd @ 8 pm at the Schoolhouse Theater & Arts Center in Croton Falls. Tickets are $ 25.
Defying standard categorization, singer/songwriter Sloan Wainwright, consistently demonstrates her easy command of a variety of American musical styles - pop, folk, jazz and blues - held together by the melodious tone of her rich contralto, with the end result being a unique and soulful hybrid.
Her family tree (brother and folk-music luminary Loudon Wainwright, nephew Rufus Wainwright, nieces Martha Wainwright and Lucy Wainwright Roche) reads like a who's who of contemporary folk music. Sloan's incredible gift is not only her unique songwriting ability but also her dramatically voiced rendition of original songs.
"She's folk influenced, but the real star here is her voice. Warm and smoky and smooth,
it makes her earthy, ominous lyrics seem all the more intense."
Stanley Samuelsen is a Copenhagen based awarded fingerstyle guitarist, composer, singer and songwriter. Listening to Stanley Samuelsen's guitar some might hear he is influenced by guitarists like Stephen Stills and John Renbourn. His stage performance career began in 1964 in a local band. Stanley went solo in 1990 and has released 8 albums. Stanley sings mainly Faroese, a Nordic language similar with the language spoken by The Vikings. He performs solo as well as with strings and he can add a string duo, quartet or a band whenever needed. He tours every year Scandinavia and the Baltic countries and has performed many other countries in Europe and in USA.
For tickets please go online to www.schoolhousetheater.org.